Spinach and Artichoke Dip Recipe ( Recipes from Marie)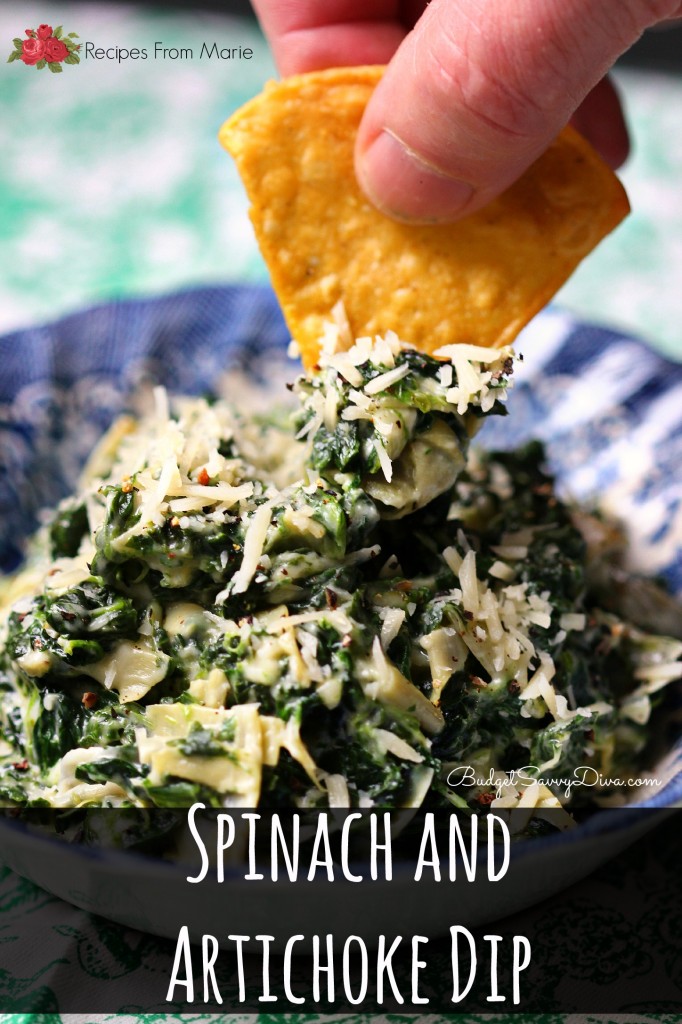 Make sure to REPIN this recipe 🙂
I am VERY excited this is the first recipe from Marie
If you have no idea who Marie is – go HERE – I found a vintage recipe box in a local antique store so I am making and posting one her recipes weekly on Tuesday
Today is Marie's Spinach and Artichoke Dip Recipe
I really hope you check back weekly for another recipe from Marie — pretty please comment ( let's make this like a little community)
You will be able to tell which recipes are hers by the flower on the picture above 🙂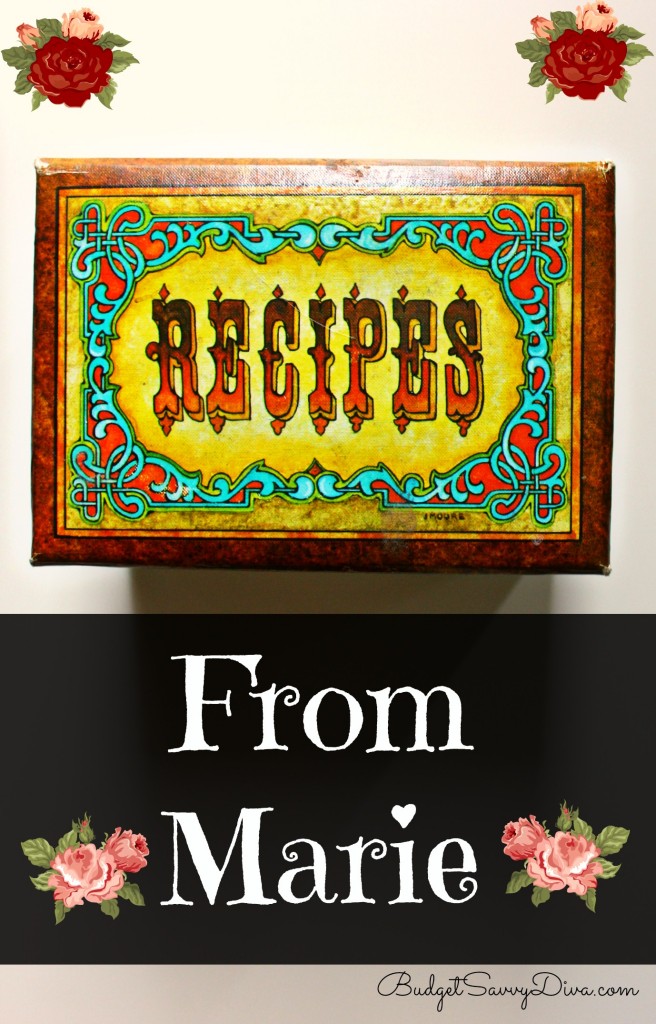 The only change I made was adding some pepper ( I am a pepper fan what can I say)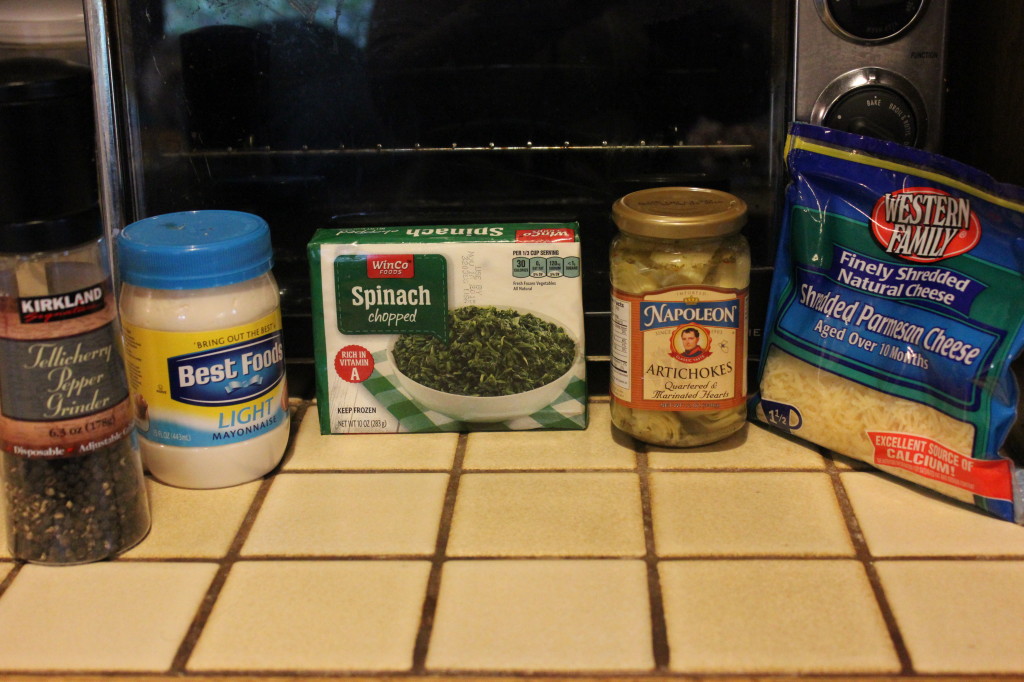 I love how simple Spinach and Artichoke Dip is to make  – my mom completely flipped for it! We also made it for a party and it was a BIG HIT.
It made enough for 8 people at the party ( I suggest serving it warm BUT it is also good cold) it is also gluten – free ( which is always a plus)
Marie did not indicate the measurements for the amount of artichokes to use – so I had to guess – I used about 1/2 cup of chopped marinated artichokes – most of her recipes are clear in measurements 😉
My dad helped make the dip because he ROCKS – he is mixing the spinach and artichokes together over medium heat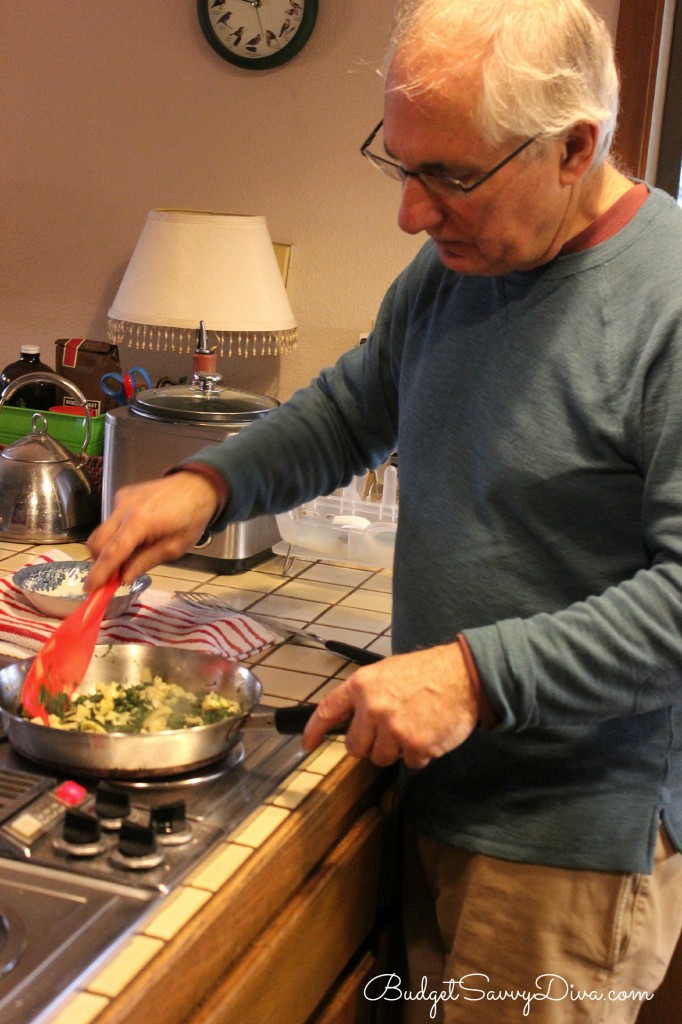 Side Note – do you see that bird clock ( top of the picture) drives me completely up the walls when I stay over at my parents house. Every hour is a different bird call. Phew…. I am good now.
Spinach and Artichoke Dip
Really it is such  a simple dish to make done in under 10 minutes you have to try it! It makes a great afternoon snack and keeps well in the fridge. You can make it as a potluck dish, quick appetizer, it's really an easy and unbelievably delicious dish.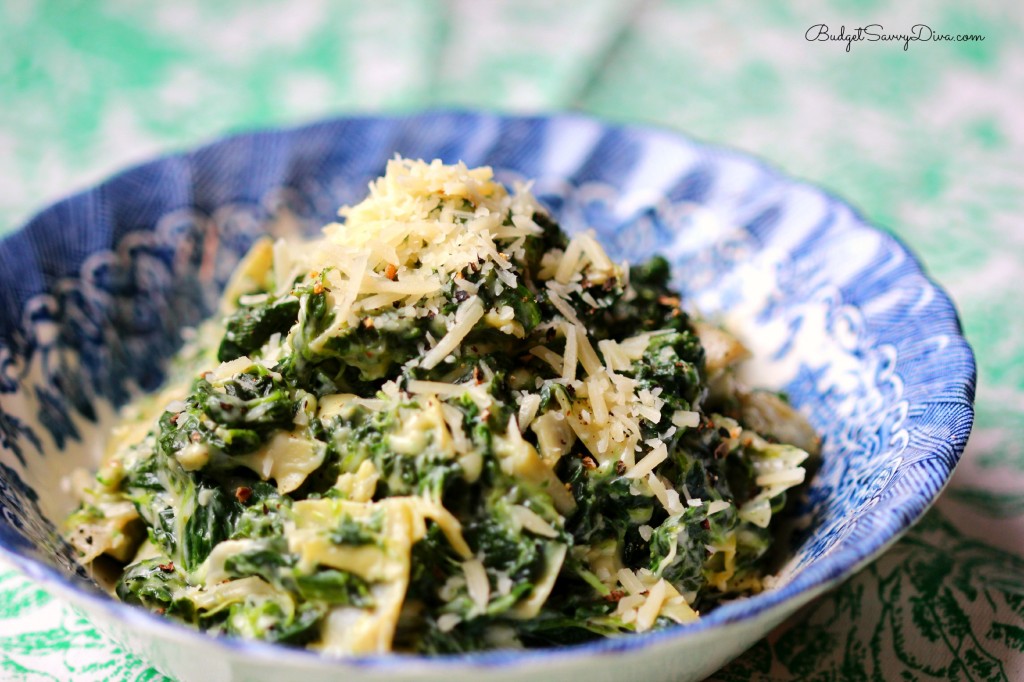 I paired the dip with a vintage bowl I found at an Estate sale last week – my husband loved the dip even though he HATES spinach
We hope you enjoy Marie's Spinach and Artichoke Dip Recipe – and PLEASE let us know if you make it 🙂
Use the #recipesfrommarie on social media so I can find mentions 🙂
Love You Guys 🙂
Spinach and Artichoke Dip Recipe ( Recipes from Marie)
Ingredients
½ Cup of Artichoke Hearts ( chopped) use marinated type
10 Oz of Frozen Spinach - Heated AND all excess water drained
½ Cup of Mayo ( light)
½ Cup of Parmesan Cheese
Pepper
Instructions
Heat skillet over medium heat - add artichoke hearts and spinach - you do not need to use oil since the hearts are marinated in oil
Cook for 5 minutes - add cheese, mayo, and some pepper - mix for 3 minutes
Serve and Enjoy