Fluffy Strawberry Fruit Dip Recipe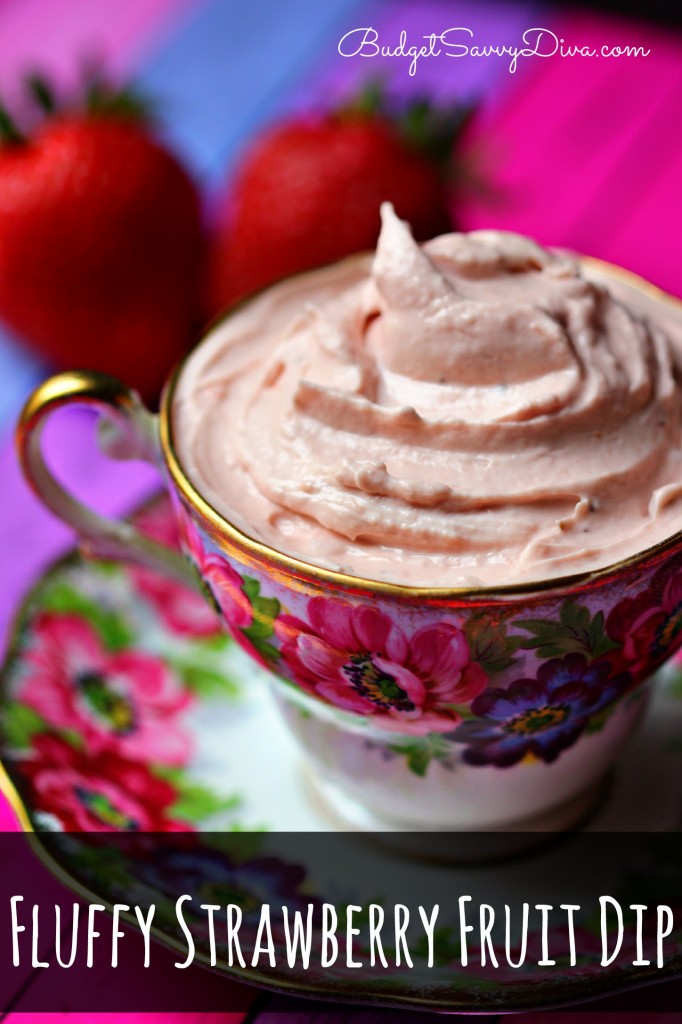 Make sure to REPIN this recipe 🙂
Did you know I like dessert. I actually love desserts —- and it being strawberry season I wanted to and make a strawberry dessert that everyone could enjoy 🙂
This strawberry fruit dip is AMAZING plus it is gluten free — which meant I could chow down on it as much as I wanted too … I might of had a cup worth 😉
If you would like more strawberry recipes please let me know …. next in season are raspberries so get ready for that 🙂
Oh and my dad was sweet enough to make this dip with me — because he rocks!
I never used marshmallow crème growing up but I find that it can really make a great dip – what I love is that this Fluffy Strawberry Fruit Dip Recipe only has really 2 ingredients ( I know I will get a comment or two that each item has more ingredients in them …. but you only have to buy 2 items… I like when I have to purchase only a couple of items for a recipe…. am I the only one?)
All you have to do is use a hand mixer for a couple of minutes – here is my dad mixing the dip together ( the whole process took 3 minutes)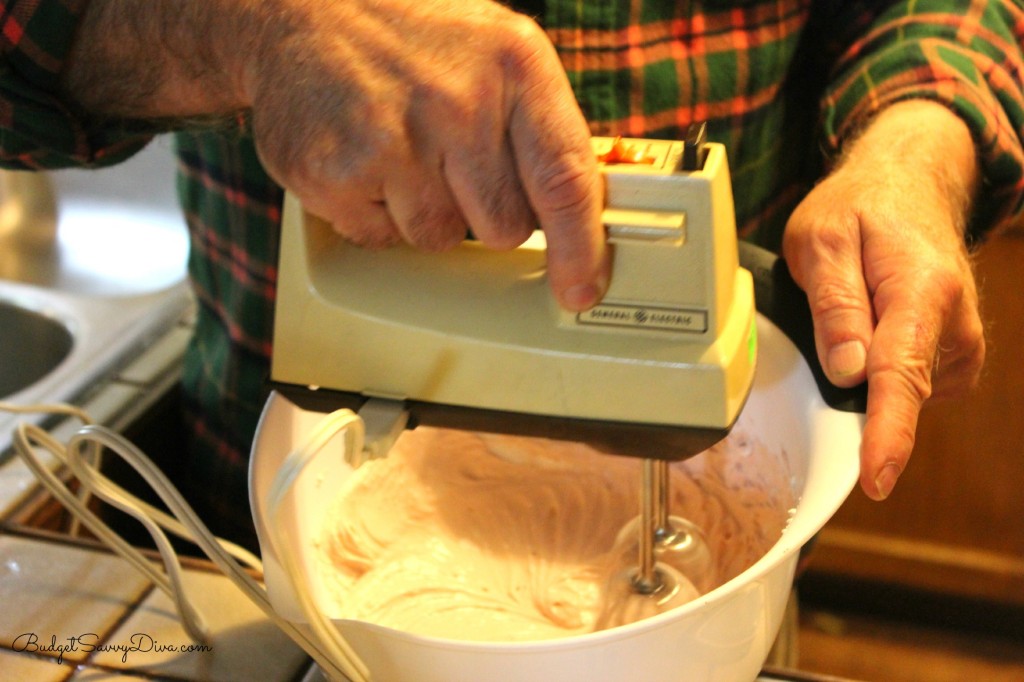 Our handy dandy hand mixer that my mom and I picked up at an Estate sale for only $5 🙂 LOVE IT!
Once it is mixed all you have to do is serve — I decided to use strawberries but you can use other fruit or shortbread cookies — anything would be perfect
This recipe makes about 1 cup worth — enough for about 4 people to enjoy – also feel free to make the night before if you want it ready for a party the next day 😉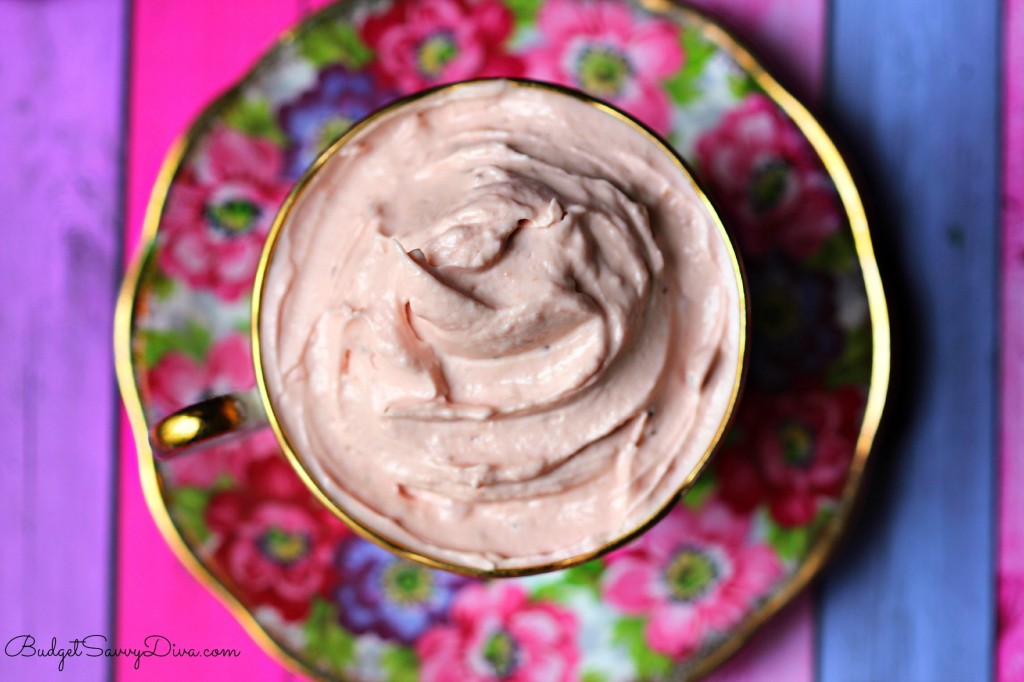 I decided to place my dip in a pretty tea cup 🙂 Silly I know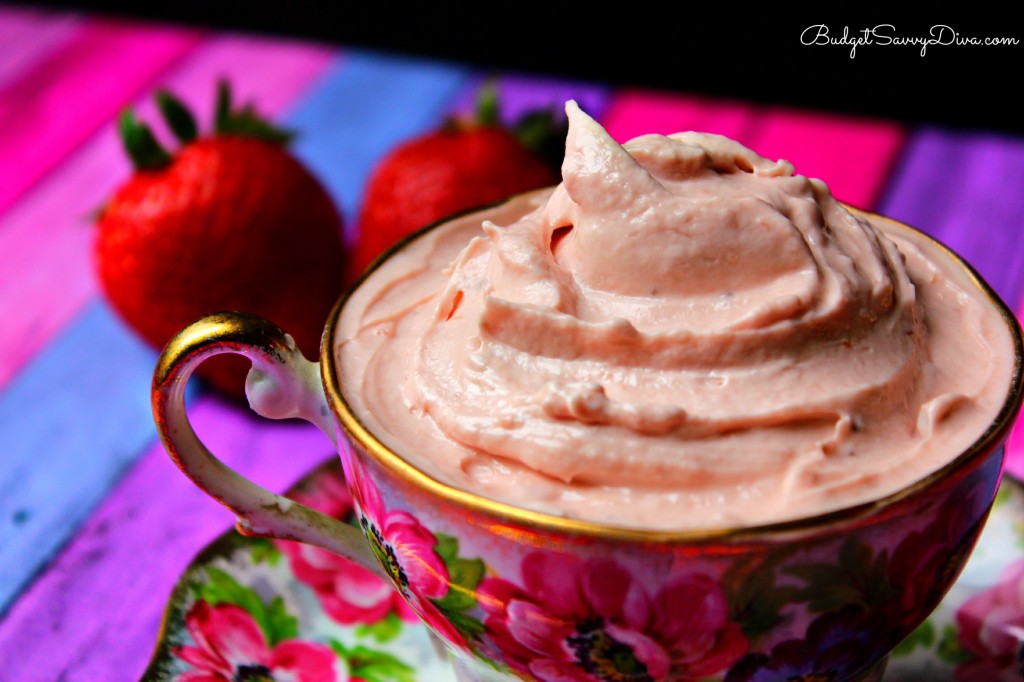 If you make the Fluffy Strawberry Fruit Dip Recipe let us know what you think 🙂
Love You Guys!
Fluffy Strawberry Fruit Dip Recipe
Ingredients
1 Cup of Marshmallow Crème
8oz of Strawberry Cream Cheese
Fruit or Cookies for Dipping
Instructions
In a mixing bowl place the crème and cream cheese and mix with a hand mixer for 2 minutes
Place in a serving bowl and serve with cookies or fruit
Enjoy