Ultimate Metabolism Boosting Detox Water Recipe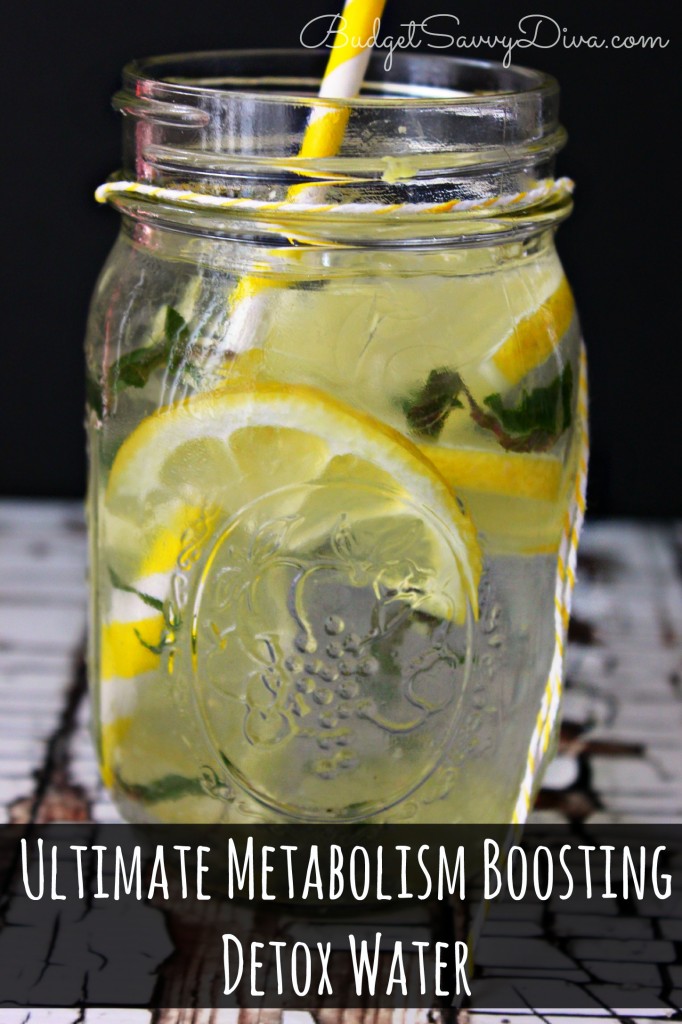 Make sure to pin this recipe 🙂
You guys are have been loving my detox water recipes — so I have been playing around and making more
I found some really amazing combinations recently that I am super excited to share!
Eric has been loving this drink as well – and he never drinks water
Have you ever tried infused water before? If you have tried fruit infused water – what have you tried ?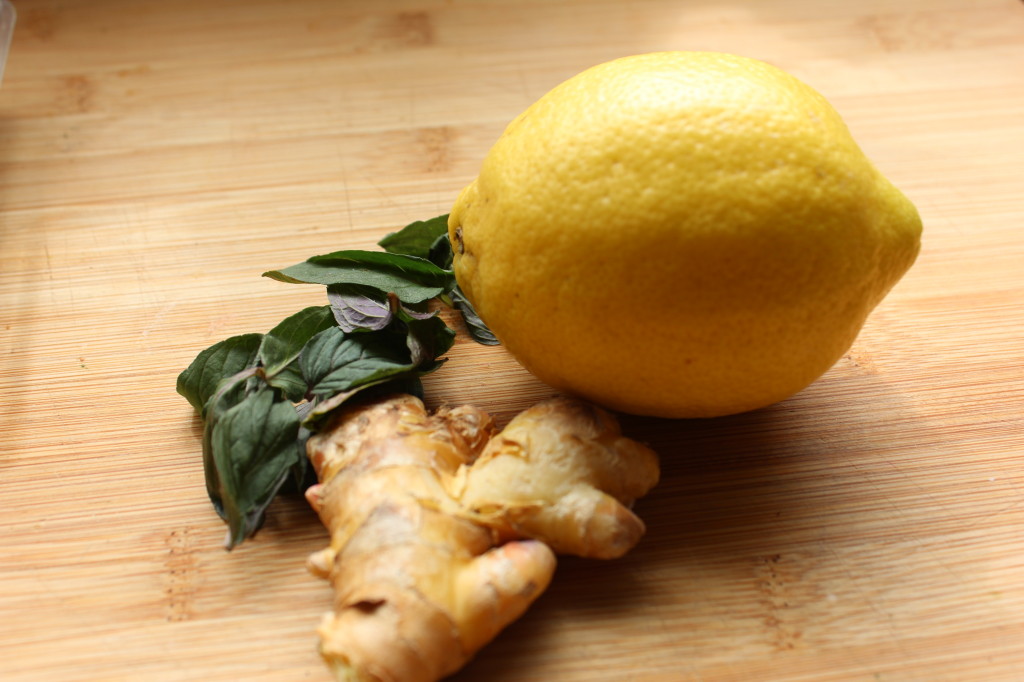 I know what you are thinking ginger ?! If you never used fresh ginger in your cooking or in your water it is pretty life changing
This infused water tastes like a REALLY good ginger ale with a twist of lemon and mint
The mint in the picture looks a little off – it is because it is chocolate mint – it is pretty easy to find at your local nursery
To get the fresh ginger for the drink just use a microplane or small grater that you have — you can save the parts that you do not use in a Ziploc baggie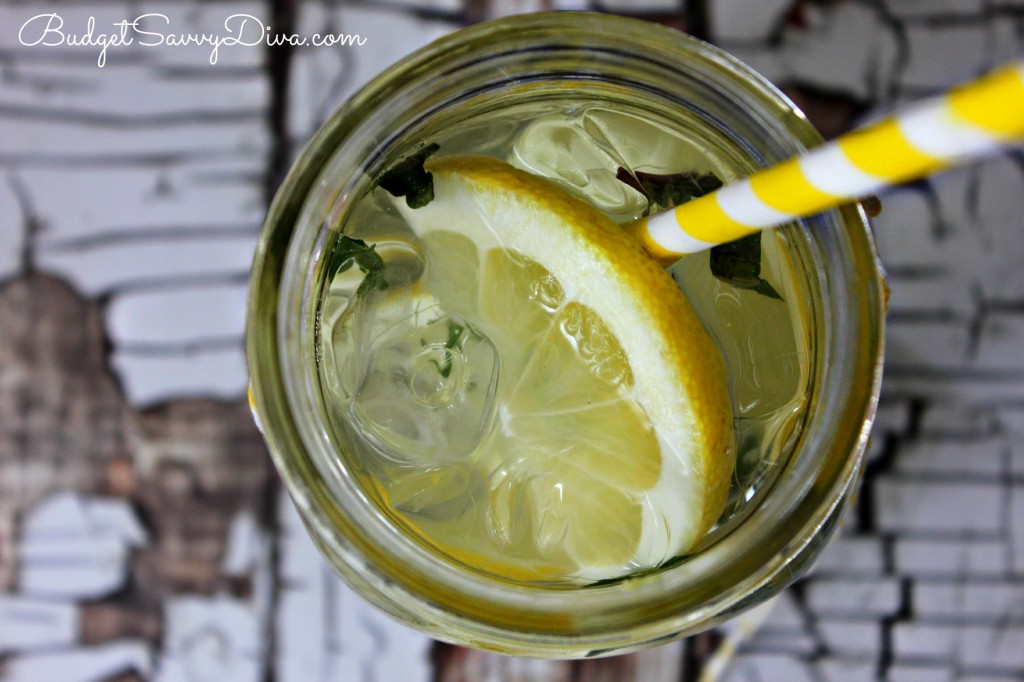 What the ingredients do for you in terms of helping your metabolism
Lemon ( Lemons are natural energizers plus it kick starts that metabolism )
Fresh Mint ( Helps your breath and helps you tummy work better)
Fresh Ginger- Helps boost your metabolism and great of soothing your tummy
If you do make the Ultimate Metabolism Boosting Detox Water Recipe please make sure to comment
If you do make any of my recipes make sure to snap a picture and put it on instagram and use the #budgetsavvydiva
Ultimate Metabolism Boosting Detox Water Recipe
Ingredients
Ice
Water
3 mint leaves - shredded
3 lemon slices
¼ tsp of fresh ginger
Instructions
The recipe is enough for one 8 oz drink
In a glass – combine water and ice ( about ¾th of the glass)
Add lemon, mint and mint till the drink is full
Stir and left sit for 5 minutes ( keep the ingredients in the drink while you enjoy it)
Benefits of Detoxification
1. Aid in Weight Loss
Because detox water is infused with fresh fruits, veggies, or herbs, it's a great help in attaining your weight loss goals. This is because it can help improve your energy levels and mood, perfect for completing your exercise routine.
You can attain weight loss, along with detoxification, with exercise. Consistent exercise, even for at least 30 minutes a day, is better than hours of exercise sessions performed occasionally. Remaining active is a great way to stay healthy and avoid muscle tension and joint stiffness, as well as obesity, diabetes, and other chronic diseases.
For better weight management, eat more whole and unprocessed foods. Also, eating less sugar, avoiding processed food, and eating dehydrated food, like Biltong, can help supply the protein your body needs without the high carbohydrate content, helping you lose weight.
2. Promotes Digestive Health
Good digestive health prevents the development of chronic diseases, such as diabetes and heart problems. Detoxification help eliminate byproducts of eating high-sugar or high-carbohydrate foods that may result in high blood sugar levels. With high glucose levels, it may eventually lead to obesity and diabetes because of insulin resistance. Complications, like vision changes and delayed wound healing, may significantly affect your quality of life.
3. Promotes Healthy Skin
Skin problems, like acne, may result in poor self-esteem, which can also affect a person's career. On the other hand, having healthy skin brings out your good personality and displays great personal hygiene, which is important when you're hunting for a new job and when mingling with other people.
With detoxification, you can help your skin eliminate toxins, and also revitalizing the appearance of your skin, nails, and hair, preventing or slowing down skin aging. Healthy skin reflects your overall health and can help you build your confidence and a promising career.
4. Boost Immune Function
Because detoxification helps get rid of harmful toxins and substances out of the body, you achieve better immune function.