Yummy Peanut Chicken Kabobs Recipe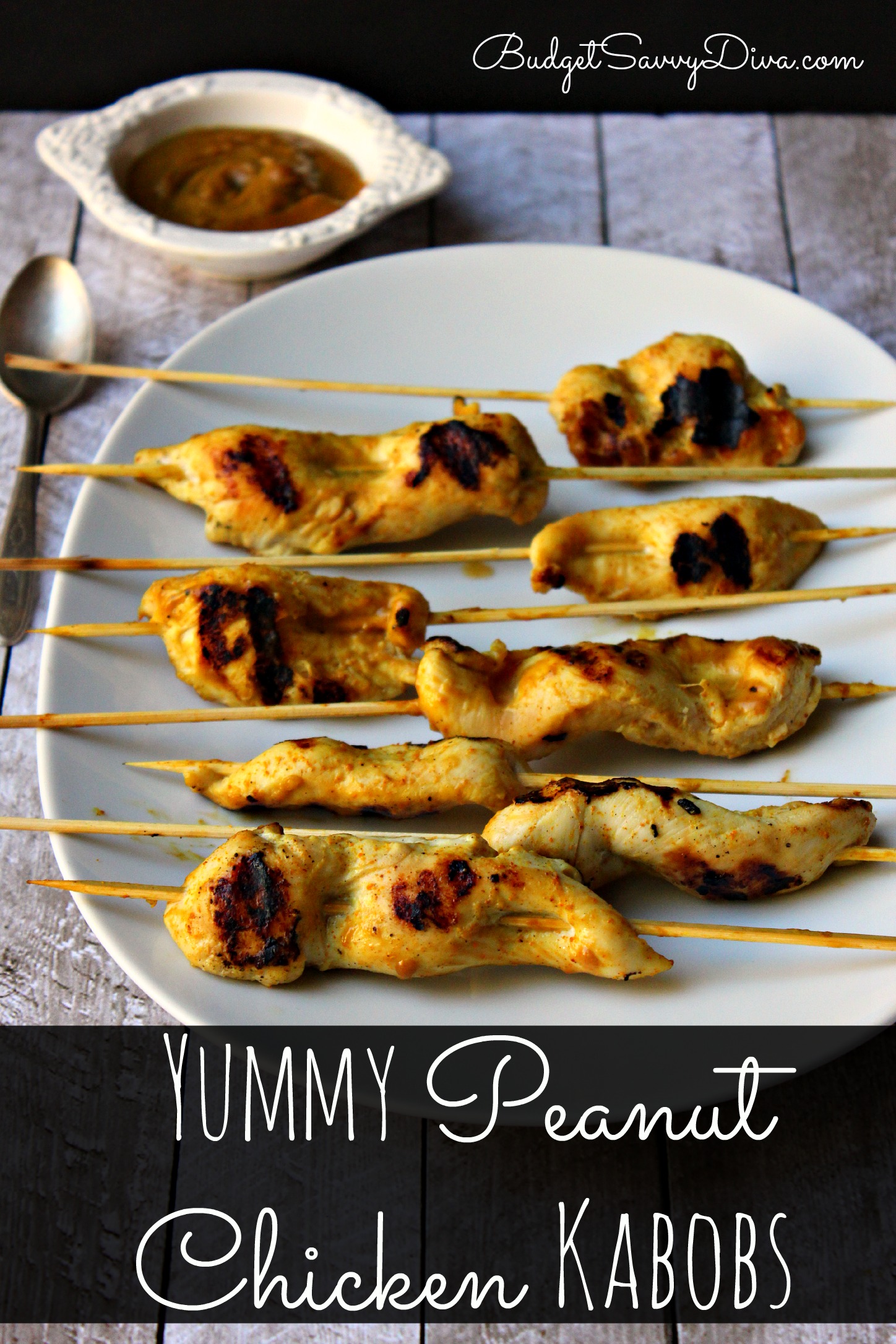 Make sure to REPIN this recipe 🙂
Have  you ever had peanut sauce? So I had it a bunch throughout my childhood — lets just say if I go to a restaurant and there is something with peanut sauce on the menu I am getting it!
It is funny because I am not the biggest peanut butter fan at all – I mean it is fine and everything but I am not only of those people who can snack on peanut butter
But mix peanut butter with some spices — it is the BEST thing ever…. okay enough sauce talk now back to business
This recipe is naturally gluten free for my gf fans out there – whoot whoot
After I snapped this picture I noticed that the soy sauce in the picture is not my gluten free soy sauce — so make sure to use gluten free soy sauce if you want this dish gluten free
Here is my dad cooking the chicken — we used our grill pan but ideally the chicken would be cooked on the BBQ 🙂
The chicken marinated in some of the peanut sauce then while the chicken was on the grill – we brushed the chicken with more peanut sauce then it was served with peanut sauce…. peanut sauce much?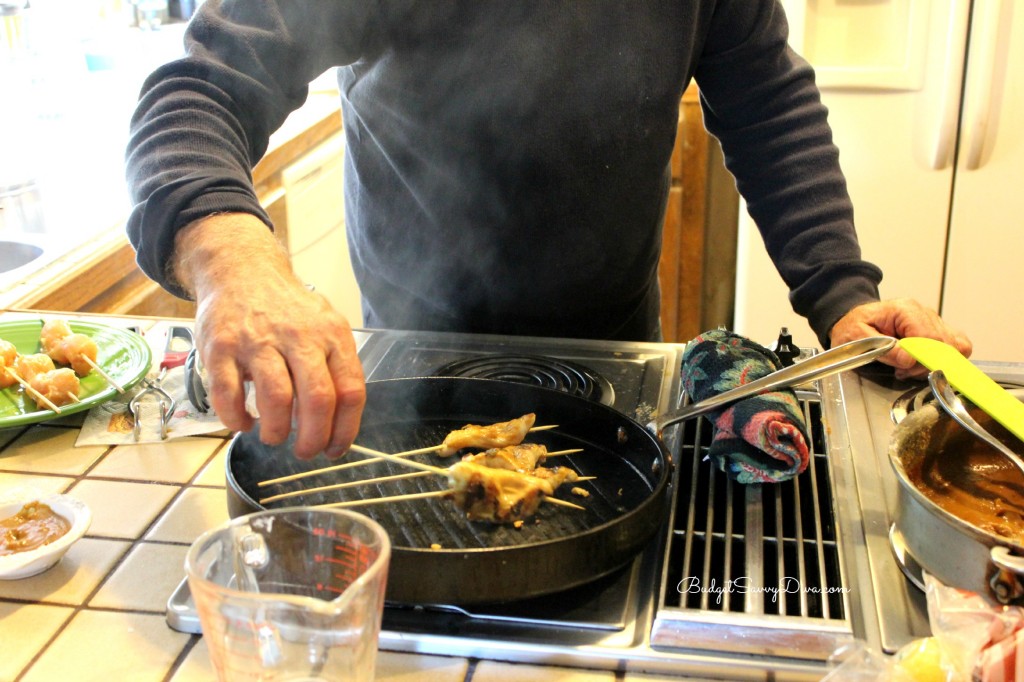 These kabobs were SOOO good – there were 12 serving portions in all — and within 1 hour it was ALL gone!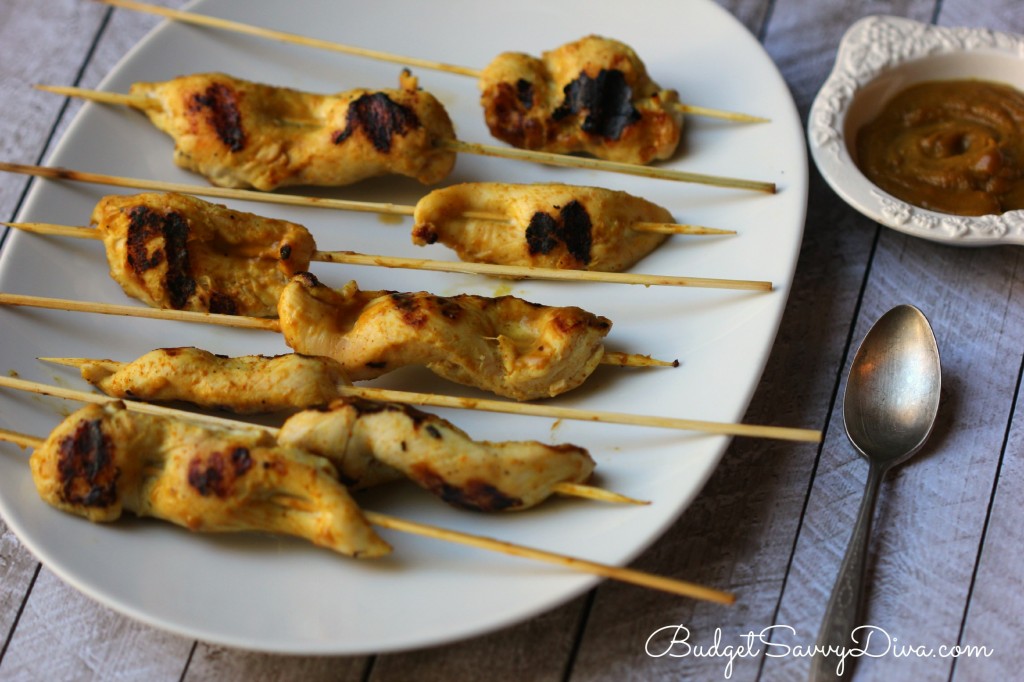 The curry used really adds a wonderful flavor to the chicken and the sauce — I seriously cannot wait to make it again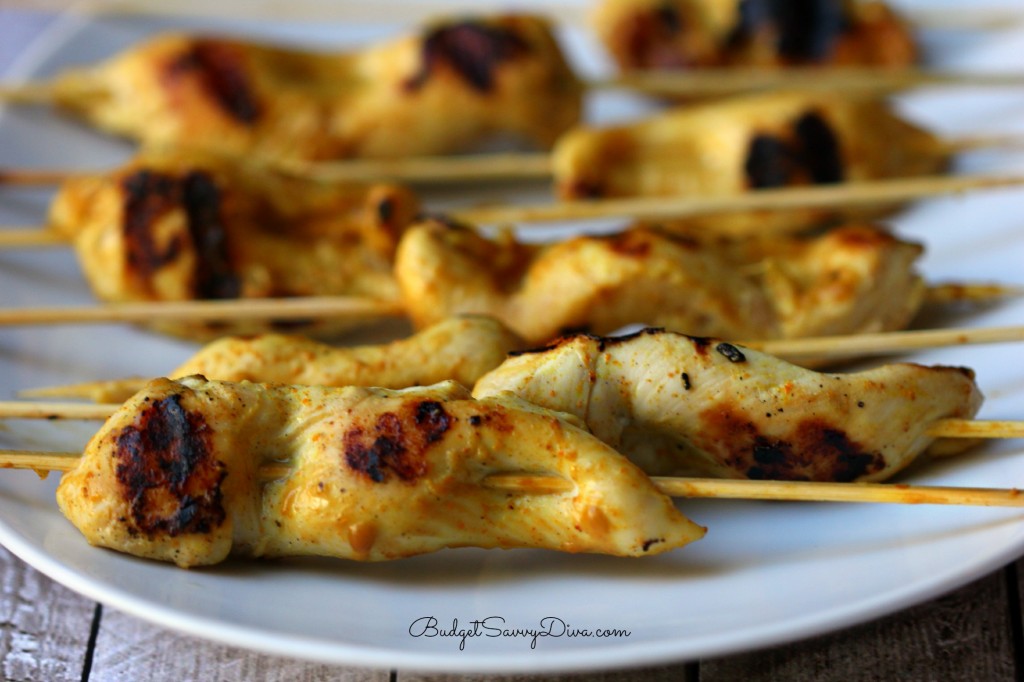 If you do make the Yummy Peanut Chicken Kabobs Recipe please make sure to comment and let us know what you think 🙂
Love You Guys!
Yummy Peanut Chicken Kabobs Recipe
Ingredients
1 pound skinless, boneless chicken breast cut into 12 strips
1 clove garlic, minced
¼ Cup of Olive Oil
1teaspoon of red pepper flakes
¼ tsp of salt
¼ tsp of curry powder
½ tsp of pepper
Sauce
½ cup peanut butter
1¾ cups coconut milk
2 teaspoons soy sauce
2 teaspoons brown sugar
1½ tablespoons lemon juice
1 teaspoon of curry powder
Instructions
In a bowl whisk oil, garlic, curry powder, salt and pepper - add chicken and let marinate -- I personally added 2 tablespoons of peanut butter to the marinade
In a skillet over medium heat - add chili pepper and peanut butter - for 5 minutes
Reduce heat to low - add in milk, soy sauce, lemon juice and brown sugar - stir until smooth
Using skewers - place chicken onto the skewers
Cook chicken on skillet or grill - brush some of the peanut sauce on the chicken
Reserve some for dipping
Once the chicken is cooked - serve with dipping sauce