Peanut Butter Bars Recipe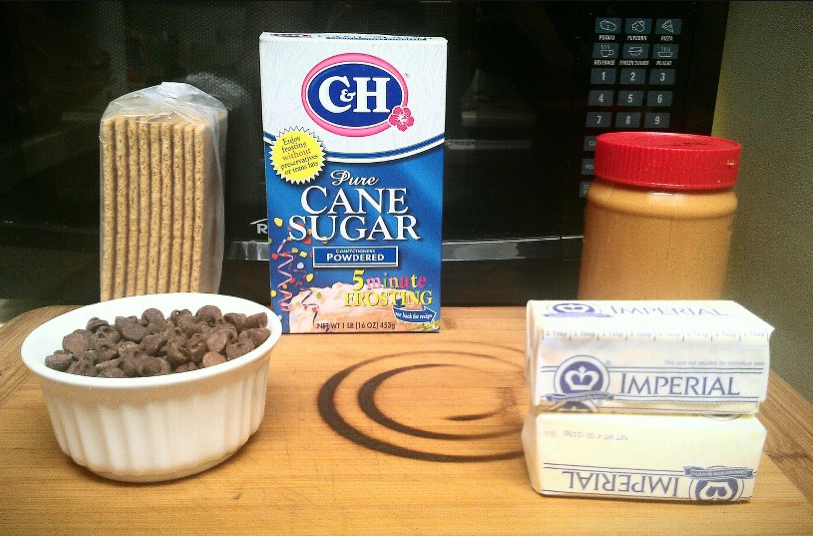 If you like this recipe then PIN IT on Pinterest
Everyday at 5 pm PST/ 8 pm EST Budget Savvy Diva posts a NEW RECIPE 🙂
Make sure to follow Budget Savvy Diva on Facebook 🙂
Find Copy Cat Restaurant Recipes HERE
Find Crock Pot Recipes HERE
Find Gluten Free Recipes HERE
Find more Recipes HERE
Is there a combination so heavenly as chocolate and peanut butter?
This simple Peanut Butter Bar Recipe will be the "rock star" at any event 🙂
Mr.Savvy says they taste just like Reese's Peanut Butter Cups.
Enjoy!
What You Need
1 cup of butter or margarine melted
2 cups of graham cracker crumbs
2 cups confectioners' sugar
1 1/4 cup peanut butter
1 1/2 cups semisweet chocolate chips
What to Do

In a bowl mix: butter ( or margarine), graham cracker, confectioners' sugar, 1 cup of peanut butter. Place mixture in either a 8×8 or 9×13 pan ( lightly greased) and place pan in the freezer for about 30 minutes to set.
Melt the chocolate either in the microwave or a double broiler mix in the last 1/4 cup of peanut butter and spread over the peanut butter mixture.
Place in the fridge for about an hour to set.
Enjoy 😉 ( Do not really need to even say that)
To print out the recipe click the little printer icon below
Peanut Butter Bars
Tastes just like a Reese's Peanut Butter Cups
Ingredients
1 cup of butter or margarine melted
2 cups of graham cracker crumbs
2 cups confectioners' sugar
1¼ cup peanut butter
1½ cups semisweet chocolate chips
Instructions
In a bowl mix: butter ( or margarine), graham cracker, confectioners' sugar, 1 cup of peanut butter. Place mixture in either a 8x8 or 9x13 pan ( lightly greased) and place pan in the freezer for about 30 minutes to set.
Melt the chocolate either in the microwave or a double broiler mix in the last ¼ cup of peanut butter and spread over the peanut butter mixture.
Place in the fridge for about an hour to set.
Enjoy 😉 ( Do not really need to even say that)
This recipe is from HERE