Easy Caramel Sticky Buns Recipe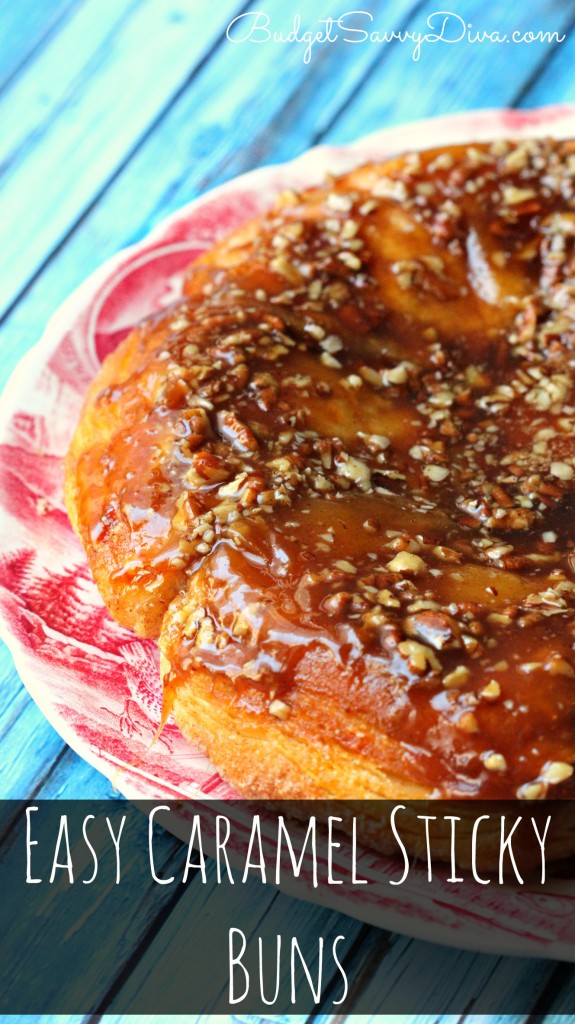 Make sure to REPIN this recipe 🙂
This is one of the best looking buns I have ever seen 😉
In all honesty you could win anyone's heart with this recipe— everyone in my family was FLOORED by them — little do they know ( except my dad) how easy they were to make 😉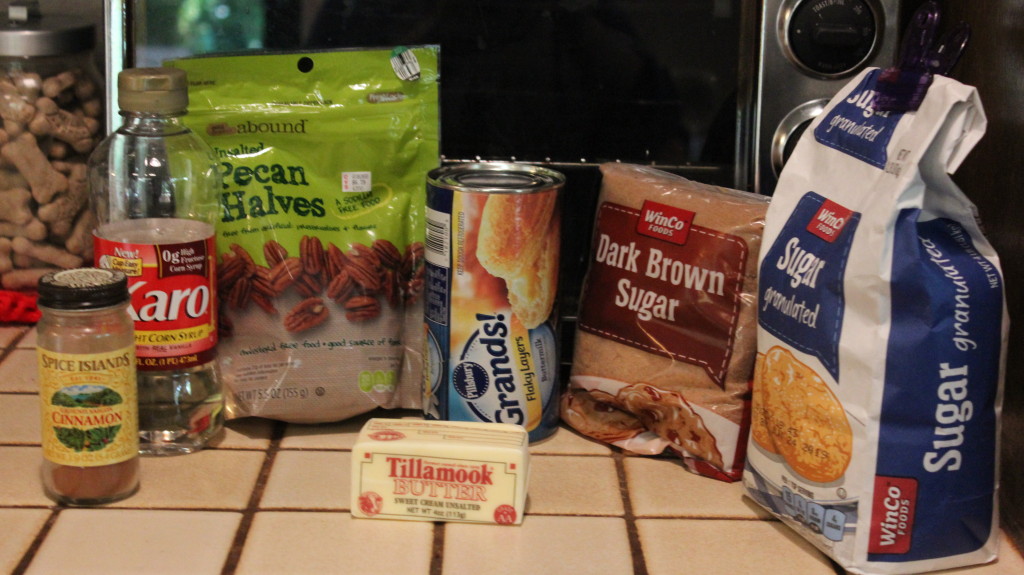 Can you spot the bag of Pecans? They are from CVS – they are part of the Gold Emblem line ( CVS's own product line). If you did not know CVS is by far my favorite drug store – I especially love their ExtraCare program.
Through the CVS/pharmacy ExtraCare program, shoppers can save and earn rewards on nearly everything they buy – from household goods, to beauty products, to gifts items for family and friends. My favorite is the coupon machine – you simply scan your ExtraCare Card and you get instant coupons!!! Some of them being FREE product coupons!
Members can log on to CVS.com/extracare or access the CVS Mobile app or CVS iPad app to view what personalized ExtraSavings™ and ExtraBucks® Rewards are currently available, and choose to "Print" or "Send to Card" their coupon savings and ExtraBucks® Rewards.
Here is a great shot of the caramel sauce — all I need to add is the rolls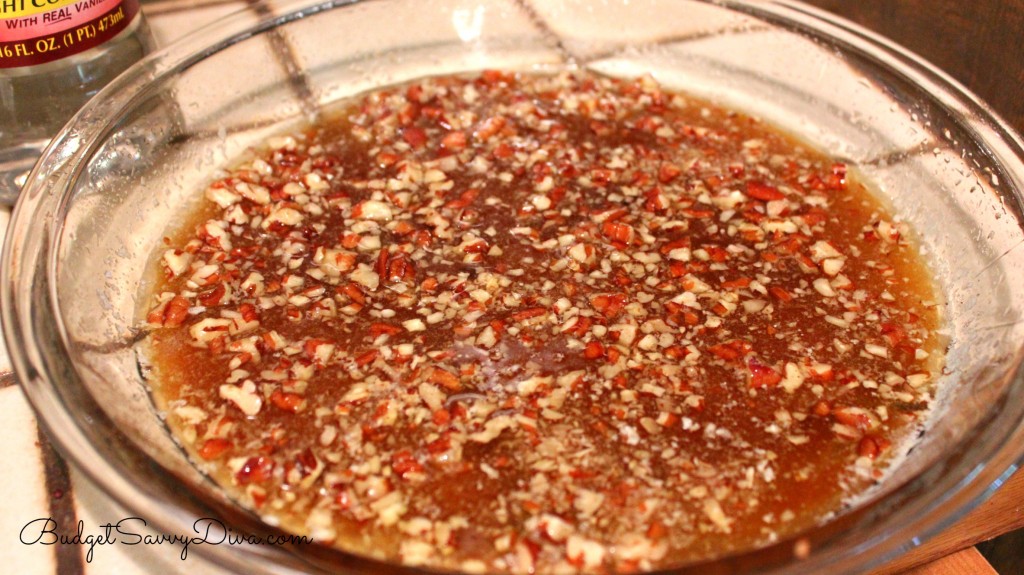 My dad FINALLY changed the light blubs in my parent's kitchen so no more yellow pictures – and now I can finally add more ( making of recipes) pictures 🙂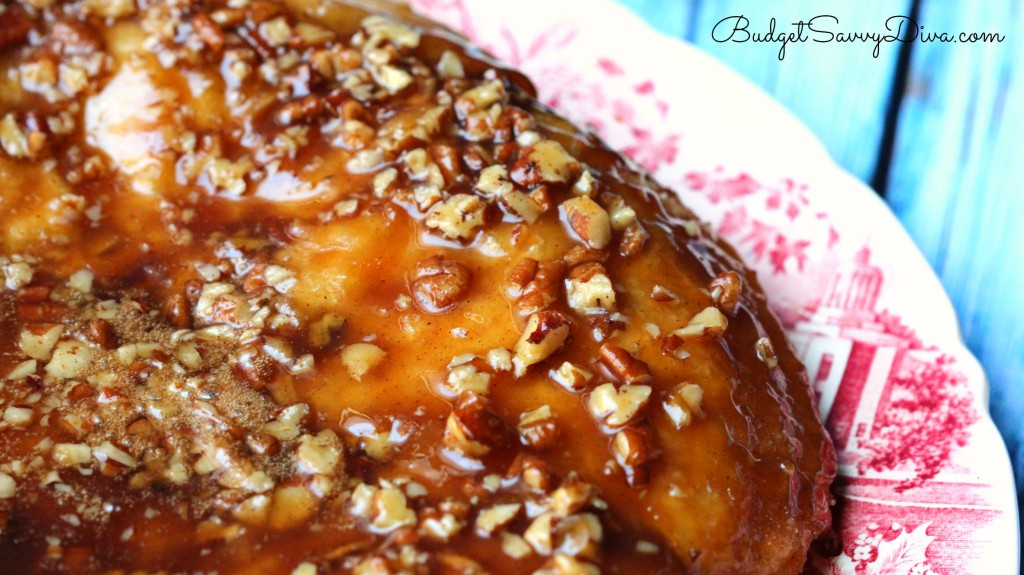 If you do make the Easy Caramel Sticky Buns Recipe please let us know if you like it 🙂
Easy Caramel Sticky Buns Recipe
Ingredients
Caramel Topping
½ Stick of Butter
¼ Cup of Dark Brown Sugar
2 Tablespoons of Corn Syrup
¼ Cup of CVS Gold Emblem Chopped Pecans
Buns
¼ Cup of Butter. Melted
⅓ cup of White Sugar
1 Teaspoon of Cinnamon
1 Can of Refrigerated Buttermilk Biscuits
Instructions
Preheat oven to 375 - lightly grease a cake pan
In the cake pan place the topping butter - place pan in oven till butter is melted
Slowly add in the rest of the topping ingredients
In a small bowl whisk the white sugar and cinnamon together - in another place the melted butter
Dip each biscuit in the melted butter then the cinnamon sugar then place in the cake pan
Keep adding the biscuits till no more will fit - I was able to add 7
Bake for 25 minutes
Let it cool for a couple of minutes - place a large plate on top of the cake pan and flip over ... allow the sticky buns to unstick themselves to the cake pan - took mine about 1 minute
Enjoy!
Disclaimer – CVS partnered with Budget Savvy Diva for this recipe – but all the opinions are my own
Recipe is adapted from Pillsbury.com