Loaded Baked Potato Bites Recipe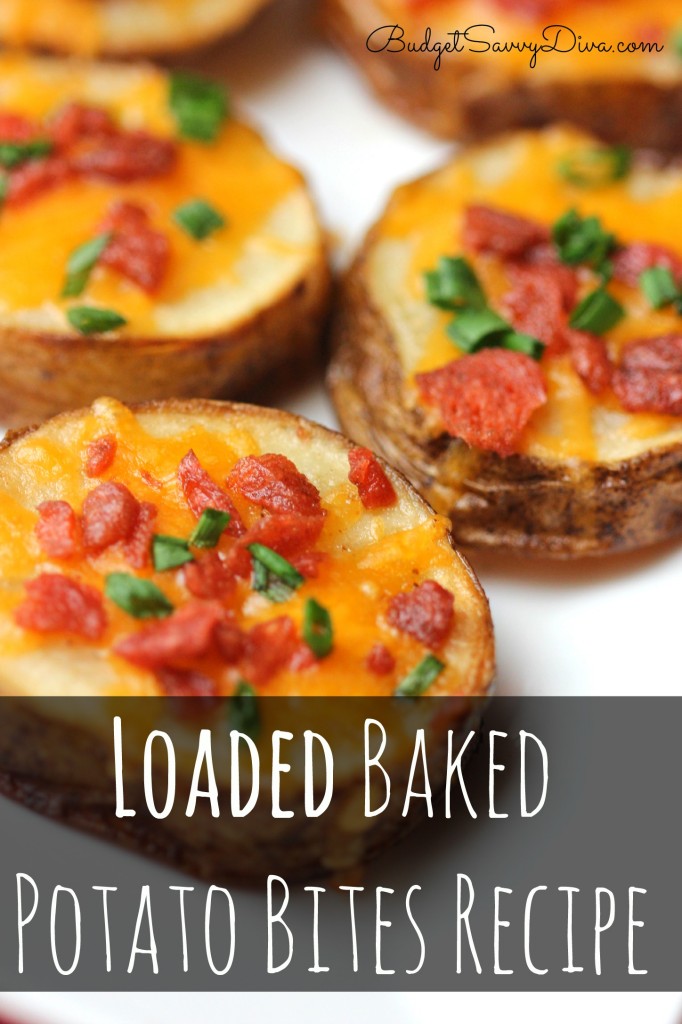 Make sure to REPIN this recipe
I am absolutely in LOVE with this recipe – I could not believe how quickly my family ate these bites up
I am in the middle of moving – so I am trying to use up what I have in the kitchen so I do not have to trek it across town – so I am challenging myself to use it ALL up!!!
I had these bacon bits from a previous recipe ( but not something I normally use) and that got me thinking about doing some sort of baked potatoes and with football season starting up I knew I wanted to make some sort of snack you could eat with your hands
I am very happy how these bites turned out – I hope you enjoy them too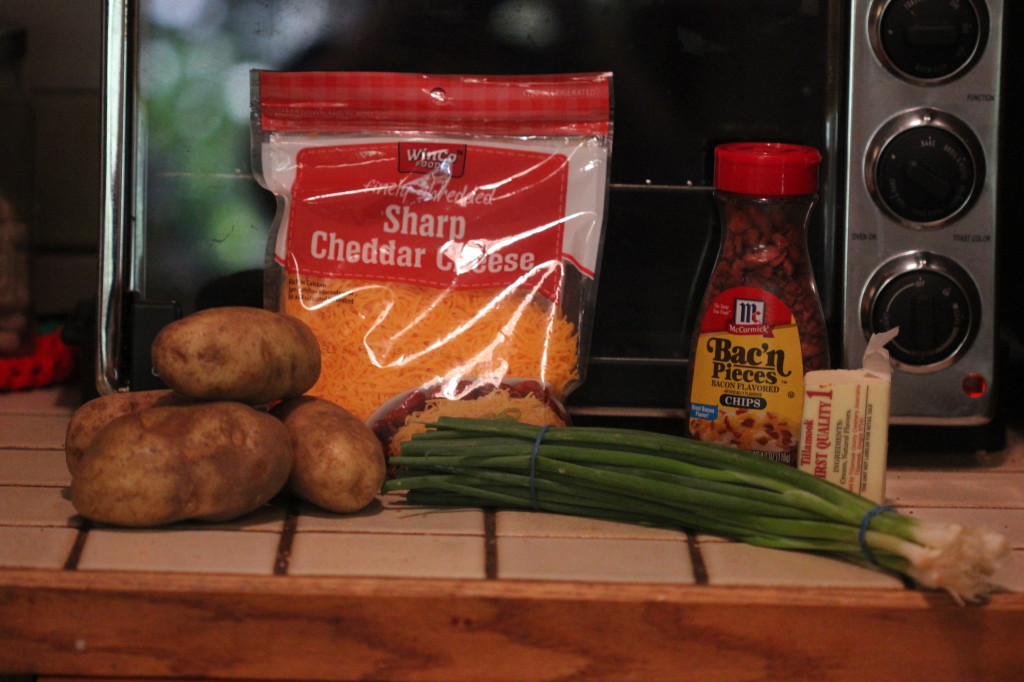 As you can see I am keeping this recipe SUPER simple — If I were to make it again ( and I am ) I would try and figure out how to add sour cream to the dish ( if you have any ideas let me know )
Here is a close up — so yummy!!!!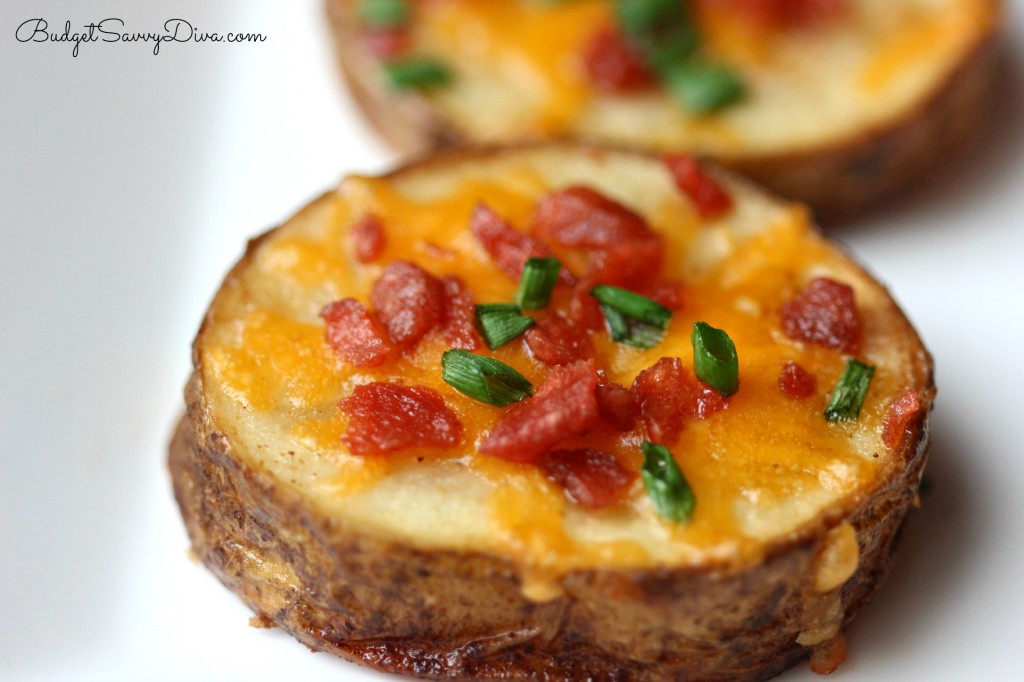 If you do make the Loaded Baked Potato Bites Recipe please let me know what you think 🙂
Love You Guys!
Loaded Baked Potato Bites Recipe
Ingredients
3 Russet Potatoes
¼ Cup of Butter
¼ Cup of Green Onions Diced
1 Cup of Cheddar Cheese
Bacon Bits
Instructions
Preheat oven to 400
Slice the potatoes - I made them a little under ½ inch wide - place onto a cookie sheet lined with parchment paper
Melt the butter and brush onto the potatoes - I made sure to cover the potato fully
Bake the potatoes for about 20 minutes --- this will make them crispy
Take the potatoes out of then oven and brush the rest of the butter onto the potatoes ( one side)
sprinkle with cheese and bacon bites
Bake for 10 more minutes
Garnish with the green onions
Serve and Enjoy