Cheesy Jalapeno Popper Baked Penne Recipe

Make sure to repin this recipe
I love jalapeno poppers ( when I make them gluten free of course) – they are a perfect party food – so I thought it would be fun to make a mac and cheese ( or penne bake)
Do not worry this dish is pretty mild – my whole family loved it — I would have to say it was a pretty big hit – my mom even went back for 3rds!
If you want a little bit more heat then you can add some canned jalapeno – what I did was use a cream cheese that had jalapenos in it – so you get the flavor of the jalapenos but it is cancelled out by the creaminess of the cream cheese
I ended up using full fat cream cheese but I only use 4 oz for the whole dish ( which is about 12 servings) so it really is not that bad
What is your favorite type of mac and cheese?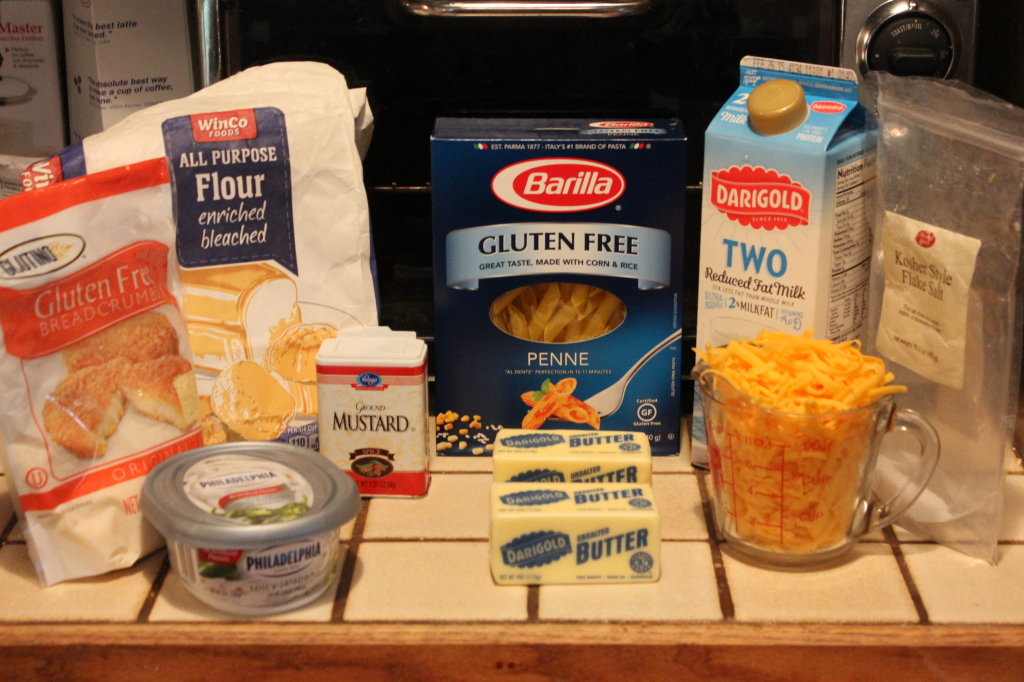 This is everything that you will need – I ended up using gluten free flour to make this dish gluten free 🙂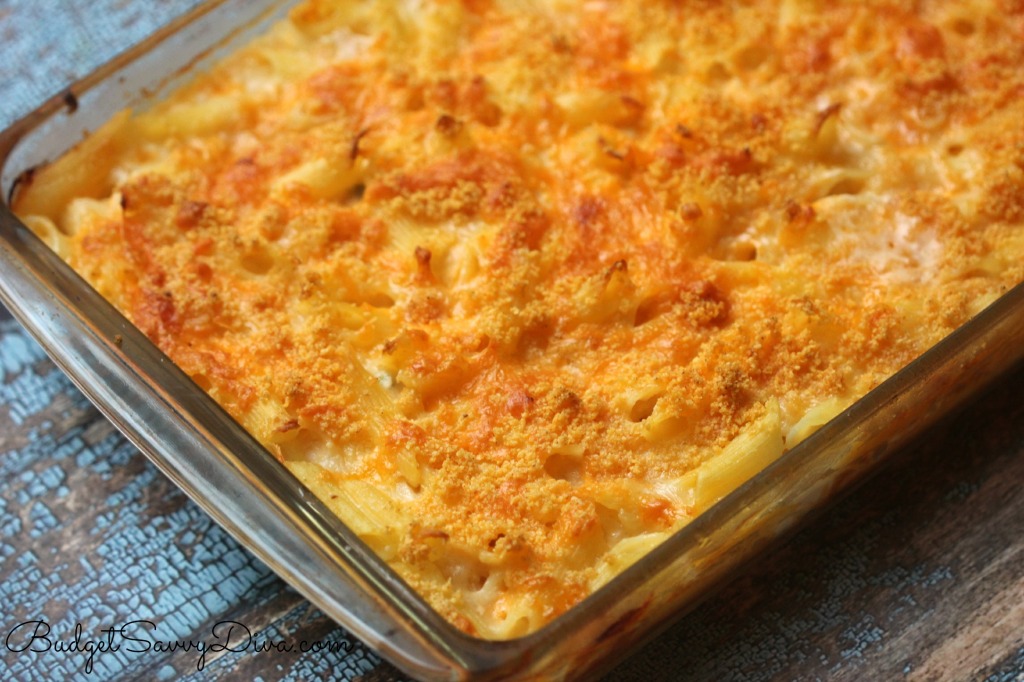 If you make the Cheesy Jalapeno Popper Baked Penne Recipe please comment
Love You Guys!
Cheesy Jalapeno Popper Baked Penne Recipe
Ingredients
3 Cups of Dried Penne Pasta
½ cup butter
½ cup flour
3 cups of Milk
1 Teaspoon of Dry Mustard
Pinch of salt
4 oz of Cream Cheese with Jalapenos
Topping -
¾ Cup of Bread Crumbs
¼ Cup of Melted Butter
1 Cup of Cheddar Cheese, Shredded
Instructions
Preheat oven to 400
In a small bowl - combine melted butter and bread crumbs
Cook the pasta
In a large skillet - melt butter and whisk flour till combined - whisk milk until mixture starts to thicken
Stir in dry mustard, cream cheese, and salt
Mix until well combined
Drain pasta and place into the cheese mixture - mix until well combined
Place in 9x13 casserole dish and top with bread crumb topping and cheese
Bake for 35 minutes uncovered
Enjoy