Melissa and Joey Interviews – #acbtvevent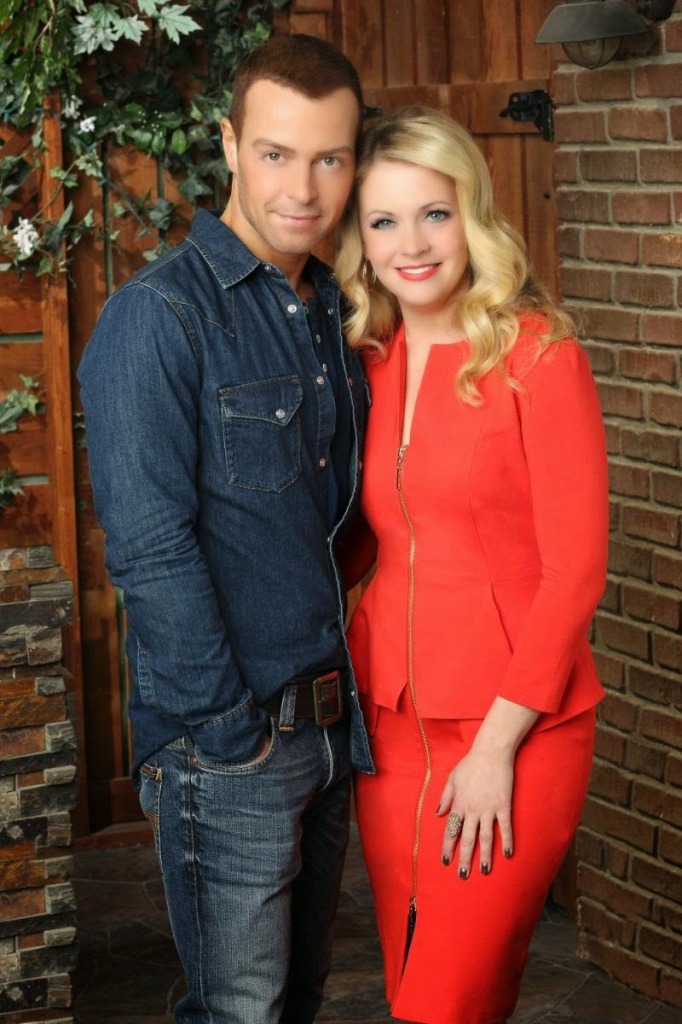 Last month I was in Los Angeles with 24 other lovely bloggers on the set of the ABC Family show Melissa and Joey – we were able to see the dress rehearsal of other of their scene ( which was pretty darn cool if I say so myself)
If you missed the behind the scenes post go HERE
We were also able to interview the 2 stars of Melissa and Joey – Melissa Joan Hart and Joey Lawrence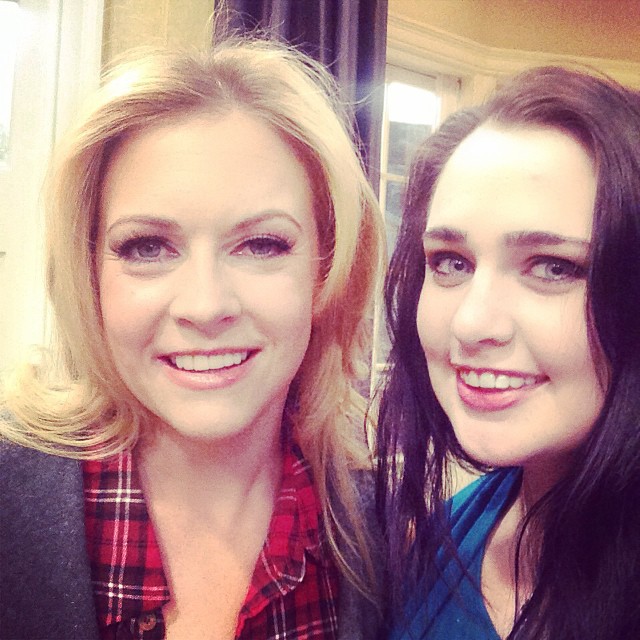 Melissa Interview –
Question – You just did a Christmas episode this year – are you guys going to do more of that?
Melissa – " Our Christmas episode was probably my favorite episode I've ever done… the period piece was hilarious but of course the hoop starts in the comedy, being able to use that old fashioned language… you know with racy humor was really fun and exciting and we just had a blast doing that"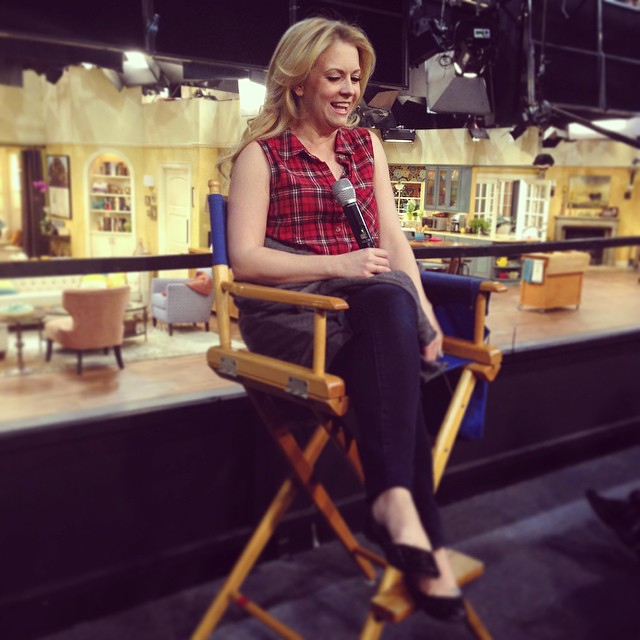 Question – Is it important for you then to bring not the same aspects of your family life here – to make it real like your marriage so it's like a typical tv marriage?
Melissa – " I think so. In a lot of comedies where it's a married couple, the female is the one that's the sort of nagging, you know, bitter…. Like in this one, I get to be the fruitcake so I love that. Like that's what I wanted. I was so afraid when they were getting these characters together that I's all of a sudden have to become, you know, the strong center pole that you know, funny things happen around me but not to me, which is what happened on Sabrina."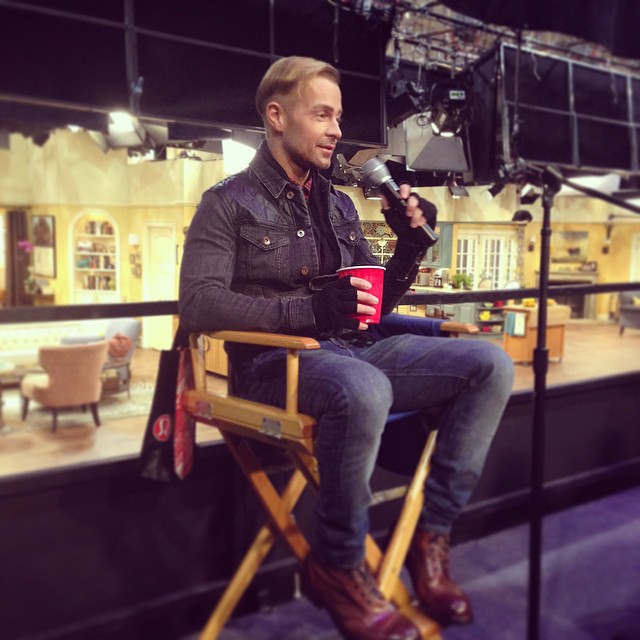 Next we interviewed Joey Lawrence 🙂
Question – " Do you like to sing on the set a lot?"
Joey -" I do. I like to sing period you know… I've been singing for a while, but some new music for the first time. I did a big band song actually…. cause Joey's Angels which are my twitter followers, which are few, but extremely passionate you know"
Question – How does being a parent influence your role on the show?
Joey " It doesn't really. I mean you know Joe, Joe Longo is, obviously found out that he was a parent, but he, he's not really a parent you know. You know this show is definitely not for kids. You know my 9 year old cannot watch this show you know. I mean she watched like the Christmas episode you know…. but it's not for the 9 years old. I mean it really is for teens and for young adult and for people that are our age you know in their middle to late 30's. I mean honestly I keep my private life and my work life pretty separate. I'm not one of those actors that loves to bleed the two together.
Disclaimer – Disney paid for the trip and experiences but all the thoughts and opinions are my own