Big Hero 6 Cupcakes Recipe – Baymax

Make sure to repin this cute cupcake
If you did not know I am a HUGE Disney fan – fun fact – My first job was working at Disneyland while I was in college. Disney has always been a huge part of my life and I completely fell in love with Baymax from Big Hero 6
I love characters that are sweet and caring – I had been planning a Big Hero 6 party ( which should be tons of fun) I wanted to have a fun cupcake recipe for the kids at the party – of course I went to Pinterest I am not sure where I first saw this style of Big Hero 6 Cupcakes but I know it was somewhere on there( just search and you will find)
The red velvet cupcakes are a must ( since it looks like his suit) – if you want a sneak peek of my party ( I will try and make sure to do a post about the whole party )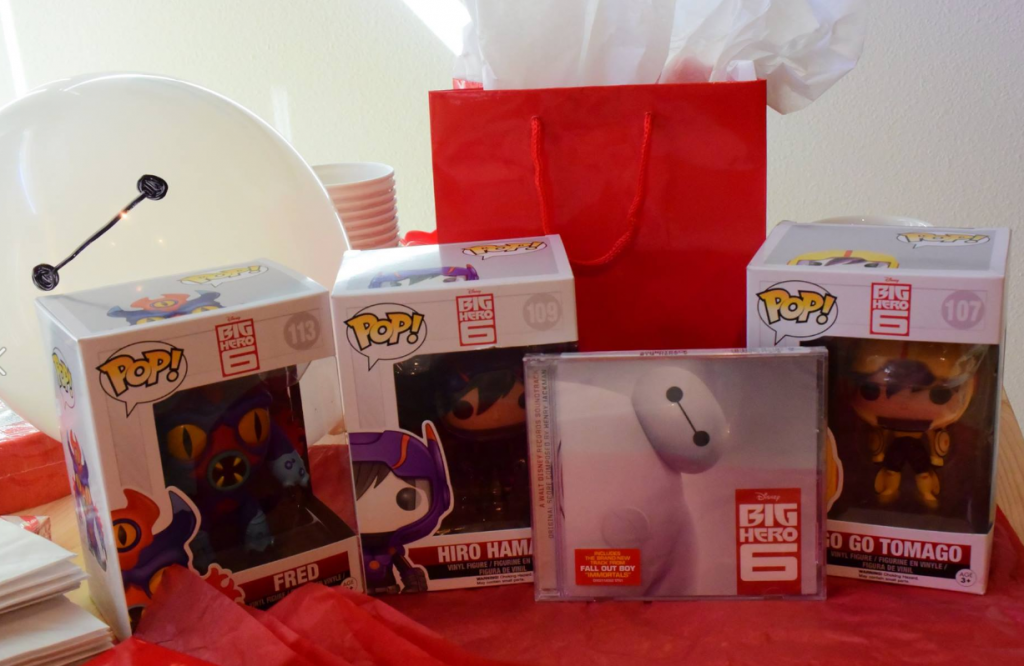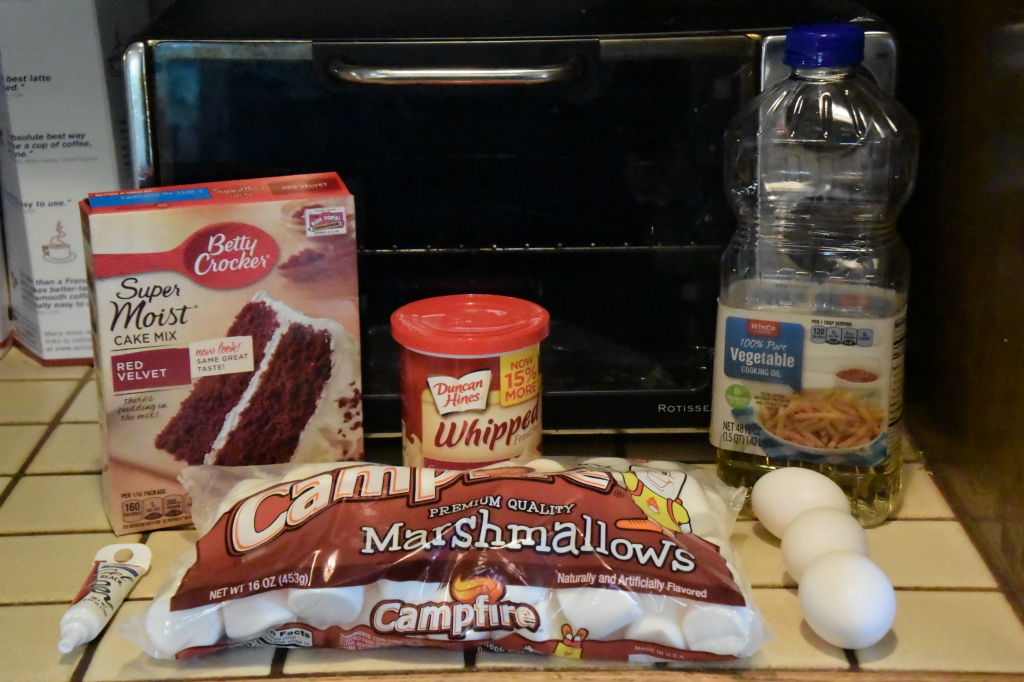 This is everything you will need – you have no idea how long I stood at the marshmallow section at Winco trying to figure out what size of marshmallow to use .
I went for the Campfire Size — I still do not know if it worked well – I mean I like the end result
This is a very simple and easy recipe – I made enough for about 24 cupcakes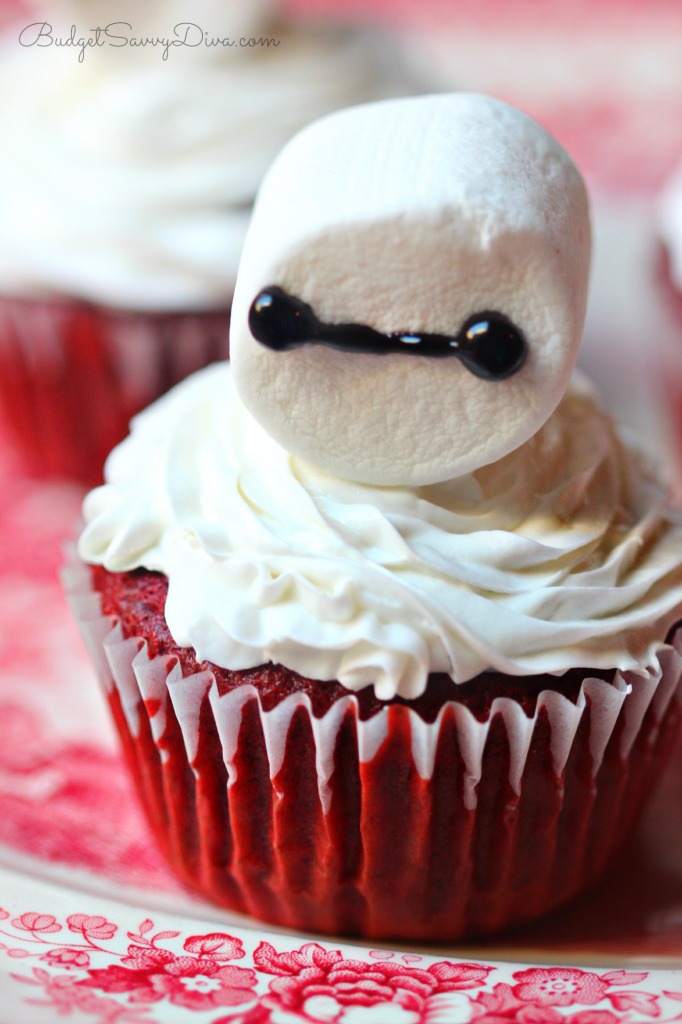 Make sure to let the cupcakes cool for a while before you start to frost ( you do not want melted frosting) – you can choose vanilla or cream cheese frosting ( I personally love cream cheese frosting the most)
You can even make your own — I even have a recipe go HERE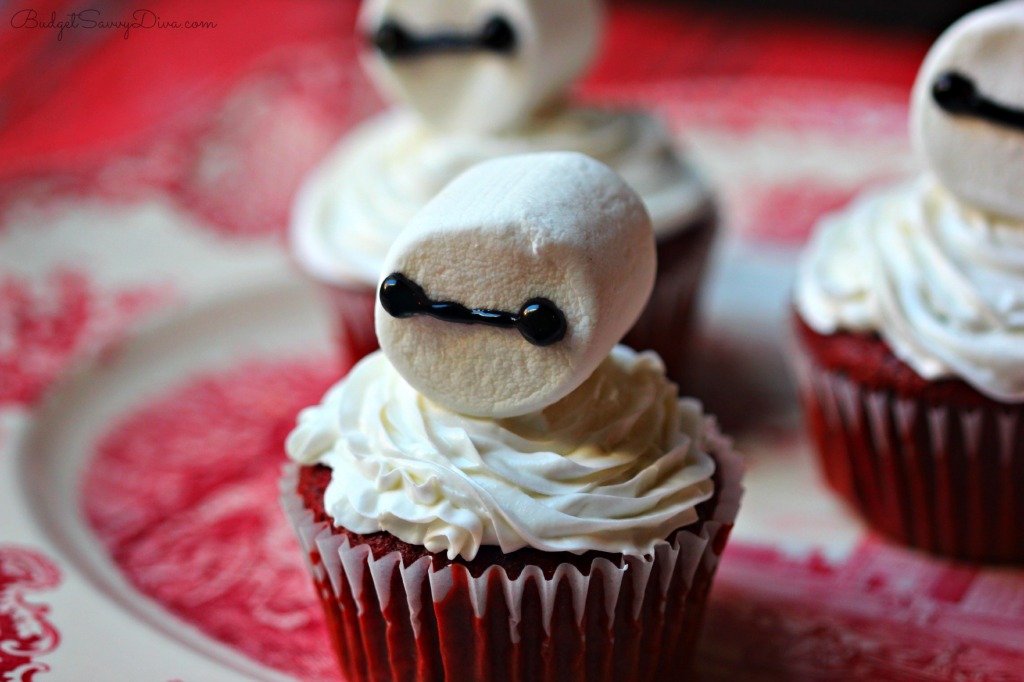 If you do make the Big Hero 6 Cupcakes Recipe – Baymax please make sure and comment and let us know what you thought 🙂
Love You Guys!
Big Hero 6 Cupcakes Recipe - Baymax
Ingredients
Red velvet Cake Mix ( Plus eggs and oil for the mix)
24 Marshmallows
Black Gel Icing
Frosting
Instructions
Preheat oven to 350 - and line the cupcake sheets with liners
Mix the cake batter together - pour batter into the cupcake liners
Bake for 20 minutes
Let cupcakes cool
Frost evenly with frosting
Take each marshmallow - make 2 dots and then connect the dots with the black icing
Place the marshmallow onto the frosting
Enjoy!