Chili Pasta Casserole Recipe

Make sure to repin this recipe
I am in love with this recipe – I have already made it twice this week. I want to try this recipe again with a mac and cheese twist. Mac and Cheese Chili Pasta recipe.
What is your favorite type of pasta recipe?
I personally love a good old fashion mac and cheese. But this Chili Pasta recipe is getting a lot higher in my book – it is FULL of protein so it really fills you up which is what I love. There is cumin in this dish too which really ups the flavor profile
If you do not want to use ground beef in this recipe do not worry just use ground chicken or turkey instead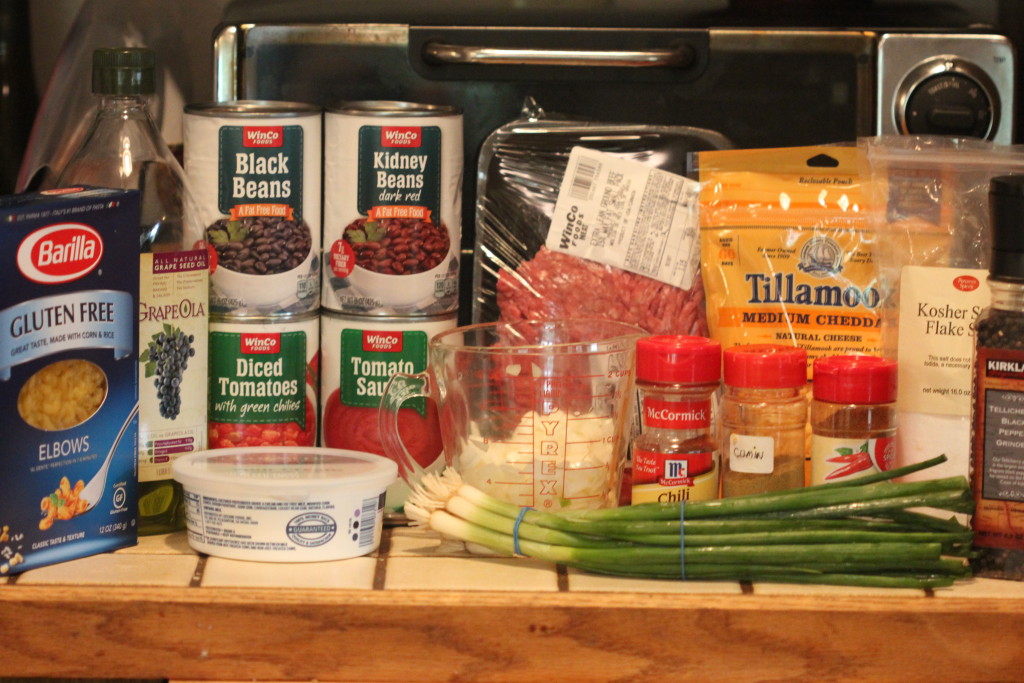 I made this dish with gluten free pasta so this dish is gluten free – you should have a lot of this dish ingredients in your kitchen already
This recipe makes enough for about 6 – so there is most likely leftovers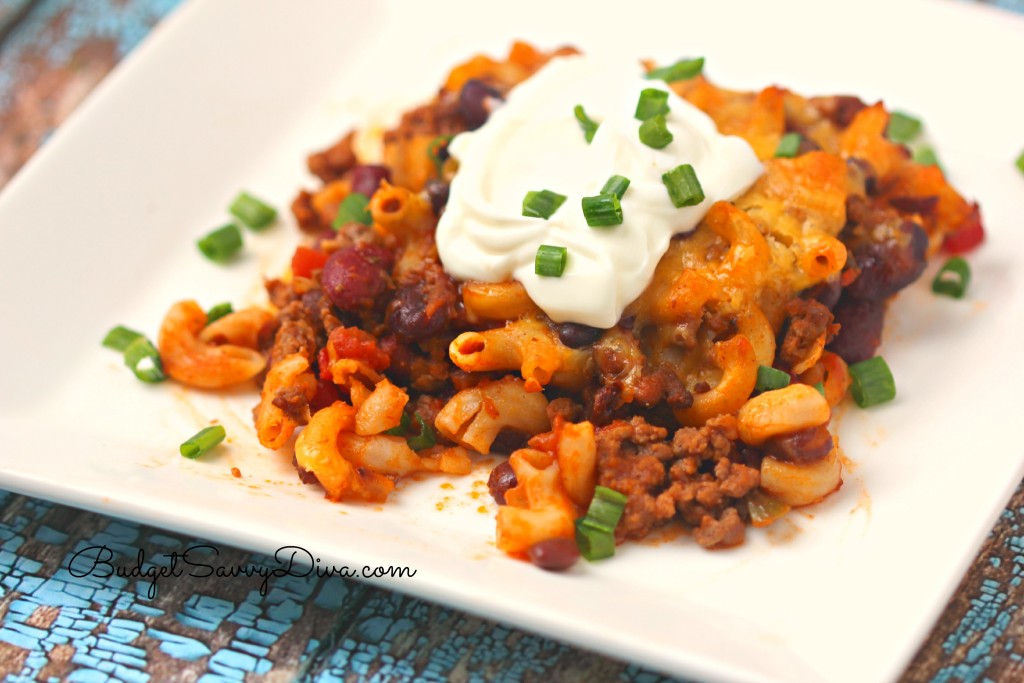 This recipe is so easy to make too – plus there were left overs which was perfect for lunch the next day – you do not need to use sour cream – personally I could live off of just sour cream but that is just me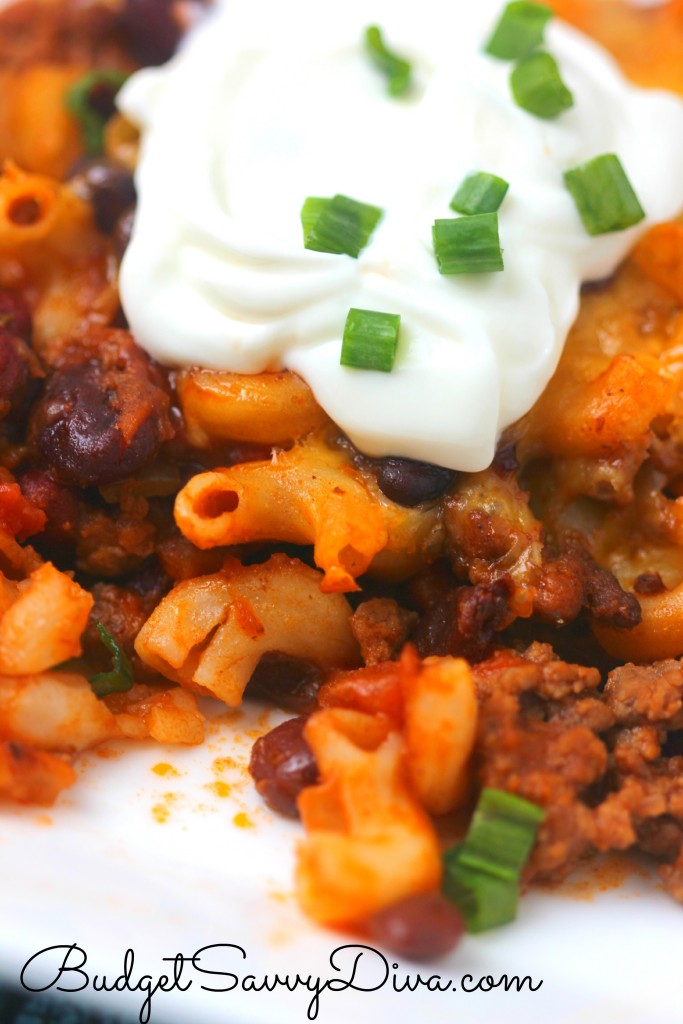 If you do make the Chili Pasta Casserole Recipe please comment and let us know what you thought 🙂
Love You Guys!
Chili Pasta Casserole Recipe
Ingredients
½ Tablespoons Canola Or Vegetable Oil
1 whole Onion, Chopped
1 pound Ground Beef
1 dash Salt
1 dash Black Pepper
½ pounds Pasta (I Used Small Shells)
15 ounces, fluid Tomato Sauce
14-½ ounces, weight Canned Diced Tomatoes And Green Chilies
15 ounces, weight Canned Kidney Or Black Beans, Rinsed
1-½ Tablespoon Chili Powder
2 teaspoons Cumin
3 dashes Cayenne Powder
¼ cups Water
2 cups Shredded Cheddar Cheese
½ cups Sour Cream, For Topping
4 Tablespoons Green Onions, Chopped
Instructions
Preheat oven to 350 - lightly grease 9x13 pan
In a large skillet - add oil - add onions - cook for 5 minutes. Add beef - cook till beef is brown
While cooking the beef - cook the pasta in a separate pan
Once the pasta is cooked - drain and set aside
Add - tomato sauce, diced tomatoes and green chilies, beans, chili powder, cumin, cayenne and water. - mix and cook for 5 minutes
Add pasta
Pour into the pan and sprinkle with cheese
Bake for 20 minutes
Serve and top with sour cream and green onions
Recipe is from HERE