Easy Coconut Shrimp Recipe

Make sure to repin this recipe
You will not believe how easy this recipe is — I have a quick hack I actually used pre-cooked shrimp ( picked it up in the frozen section ) now this was not my original plan – after a super long day of shopping I did not want to stop at one more store to pick up shrimp ( please tell me that you have days like that)
The frozen shrimp worked really well – and it was not too expensive – I might do it again ( maybe )
I bought was dipping sauce ( I used a sweet chili sauce) but you can use anything you want
I also added a little fresh parsley for a little pop of color.
Total side note – I am in love with my new plate – it is a hand made plate ( it is a little wonky but in the best way possible)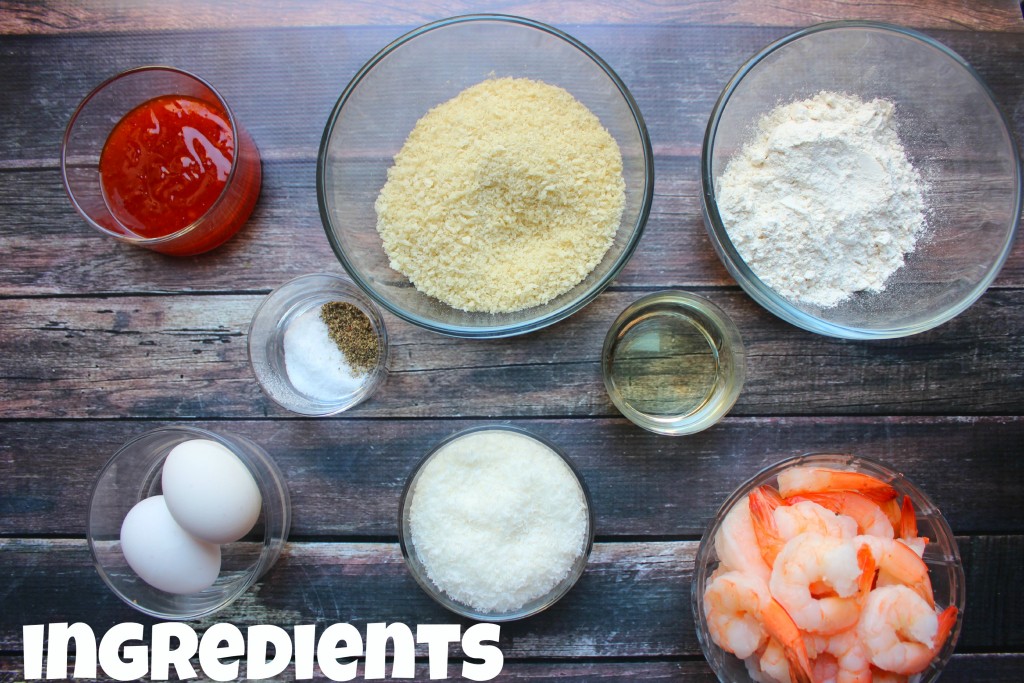 Above is everything you will need 🙂 Do you like my new ingredient step up ?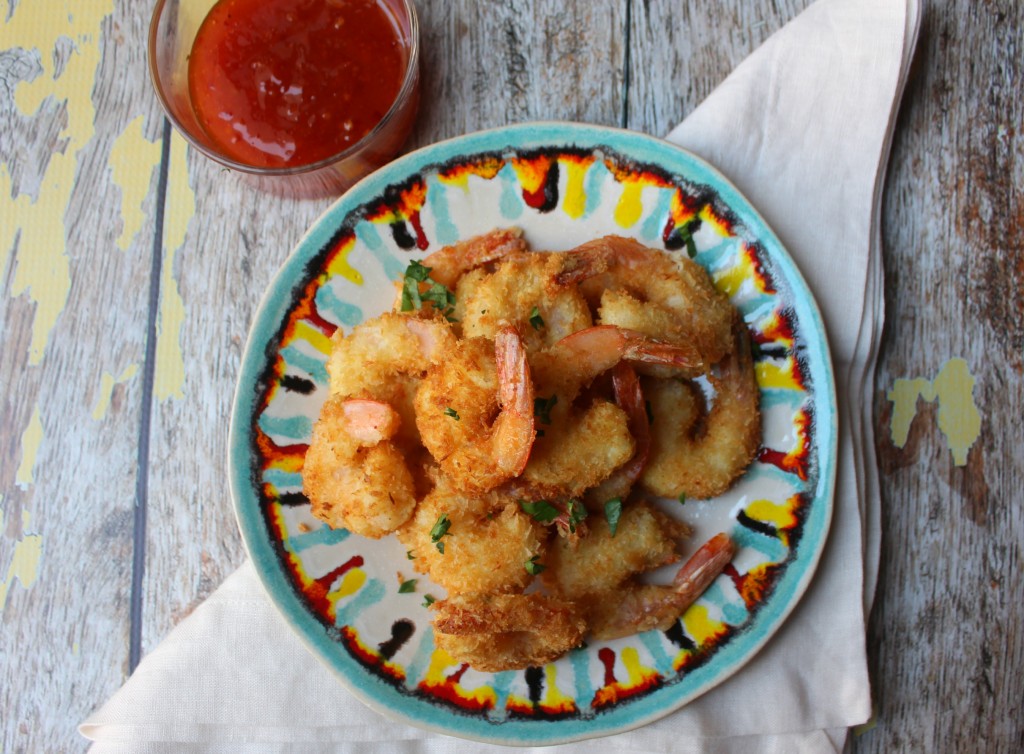 Sadly I do not really know how to make this recipe gluten – free which is kinda a bummer – but my whole family enjoyed it as a big snack during the afternoon.
You can premake the panko mixture and have that on hand – so this recipe is easily a 15 minute recipe which I love!
If you do make the Easy Coconut Shrimp Recipe please make sure to comment and let me know what you thought 🙂
Love You Guys!
Easy Coconut Shrimp Recipe
Ingredients
1 Pound of Shrimp - Cooked
2 Cups of Vegetable Oil
2 Eggs
1 teaspoon of Salt
½ Teaspoon of Pepper
1 Cup of Unsweetened Coconut
1 Cup of Panko
1 Cup of Flour
Instructions
Heat oil to 350 ( or medium heat)
In a bowl mix together - coconut, flour, salt, pepper, and panko
In a bowl whisk egg
Dip shrimp in egg then coconut mixture
Fry the shrimp - placed fried shrimp on a paper towel - sprinkle a little salt if you want
Enjoy!
I fried about 5 shrimp at a time for a couple minutes each side