Bold and Spicy BBQ Burger #FindYourBOLD
This post is sponsored by Ore-Ida® Bold & Crispy fries #FindYourBOLD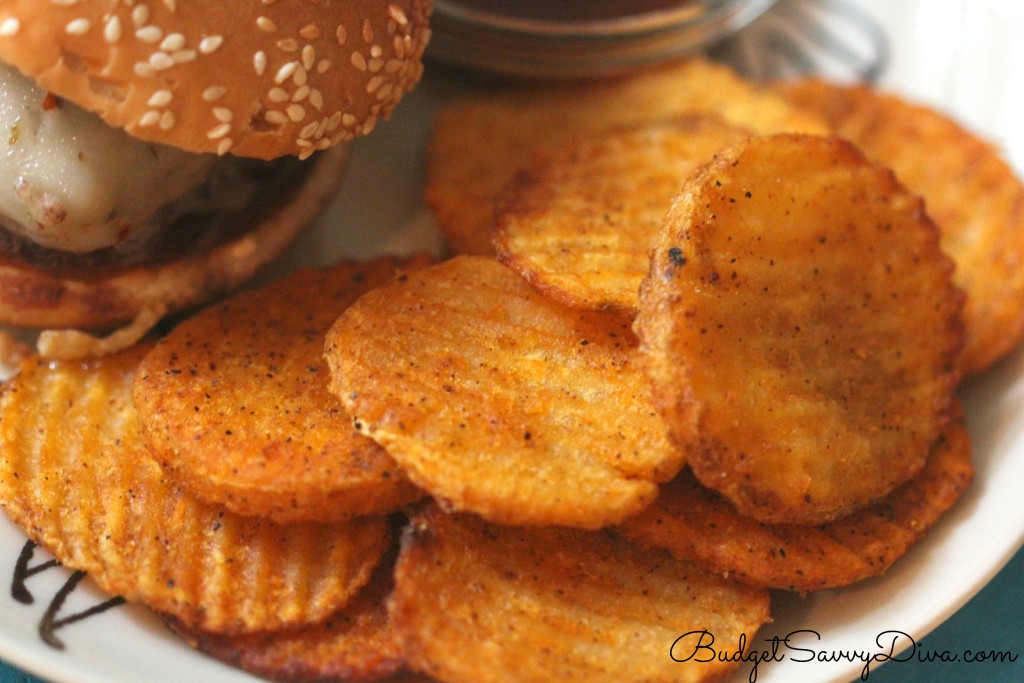 So I cook most nights – I have been cooking dinner for my family since I was a kid ( what can I say I love the kitchen). Dinner time is important to me and my family because it is the time we connect. We talk about our day and enjoy yummy food.
Though I love to cook I do not want to spend hours in the kitchen – I have been using the Ore-Ida brand of frozen fries for years since it is always the perfect side. I recently found out that they have a new BOLD & CRISPY line and I could not wait to try it all! I went to my local store and there were tons to choose from. I picked up the Garlic and Pepper Steakhouse fries and the Smoky BBQ Oven Chips ( the oven chips are the ones above). I already bought a 3rd ( yes 3rd bag of the Smoky BBQ Oven Chips because they are so good).
I thought it would be fun to make a BOLD hamburger to go with the BOLD chips
There are many flavors to choose from:
· Garlic & Pepper Steakhouse Fries
· Smoky BBQ Oven Chips
· Zesties®
· Spicy Sriracha Fries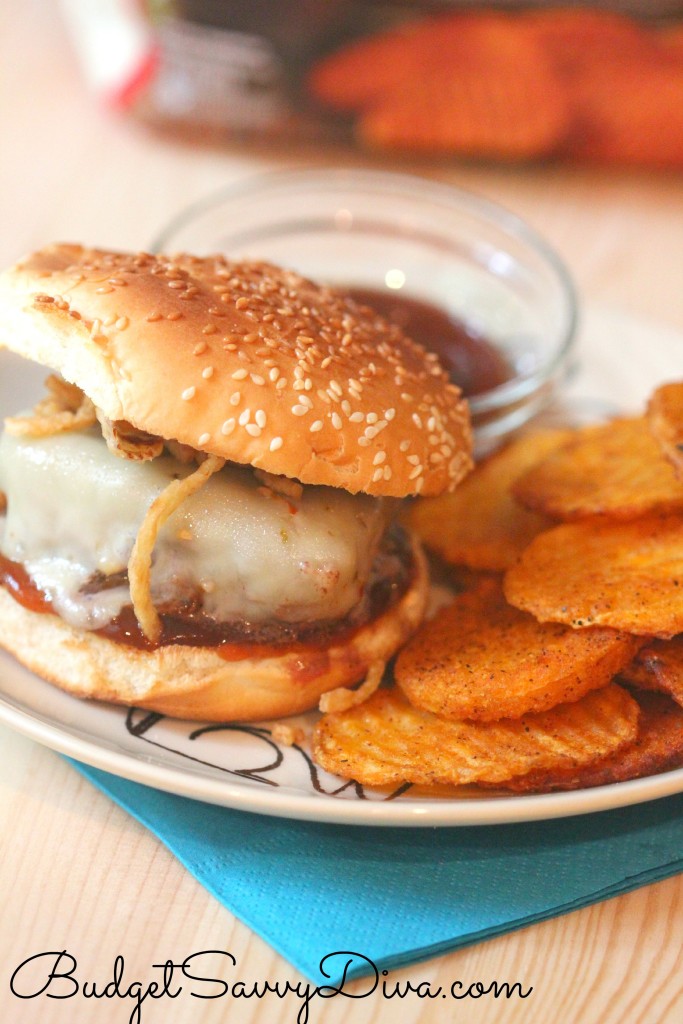 My husband keeps on talking about this burger and fries ( it is actually what I am making for dinner tonight) – what I also loved about it is that it was really simple to make. Now you can add more to the burger if you want – but this burger as it is pairs perfectly with the Ore-Ida Smoky BBQ Oven Chips
Ore-Ida actually just launched a Pinterest board with bold conversation starters (like the pin below) to help families keep dinner time bold and exciting for everyone — be sure to bring the Ore-Ida Bold & Crispy fries to the dinner table, too. Also check out Ore-Ida® Bold & Crispy fries.
Do not forget – Head over to the Ore-Ida® page and download a coupon – #FindYourBOLD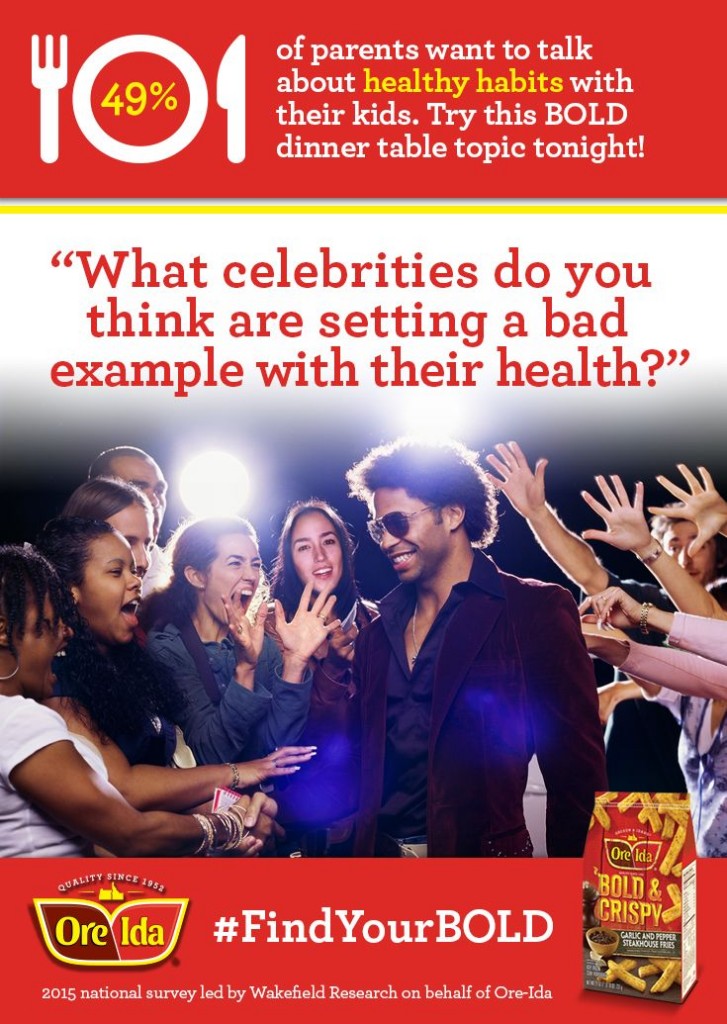 Dinner time is so important to connect with your family – one way is to ask your family what Ore-Ida Bold & Cripsy fries they would like to try next.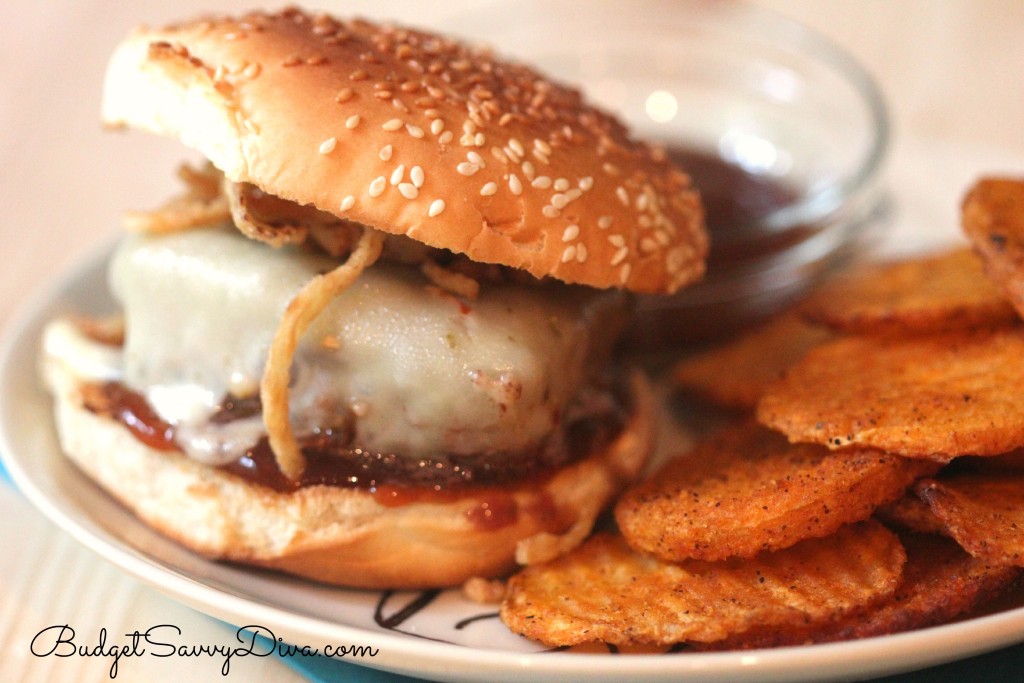 Bold and Spicy BBQ Burger #FindYourBOLD
Ingredients
1 pound of ground beef
4 slices of pepper jack cheese
BBQ Sauce ( Your Favorite Type)
Onion Crunchies ( Like The Ones You Use For Green Bean Casseroles)
----
Ore-Ida Smoky BBQ Oven Chips
Instructions
Preheat oven to 450 - place the Ore-Ida Smoky BBQ Oven Chips onto a lined cookie sheet - they bake for 12 to 15 minutes
While the fries are baking - toast the buns, cook the patties of hamburger ( 4 per pound) - once the patties are almost cooked place a slice of cheese on each once melted assemble the burger
Bun - little BBQ sauce - patty with cheese and onion crunchies and place the top of the bun on the burger.
Serve burger with Ore-Ida Smoky BBQ Oven Chips
Enjoy!