Spring Makeup Look Inspired By Love 2 Love #L2LMom
This shop has been compensated by Collective Bias, Inc. and its advertiser. All opinions are mine alone. #L2LMom #CollectiveBias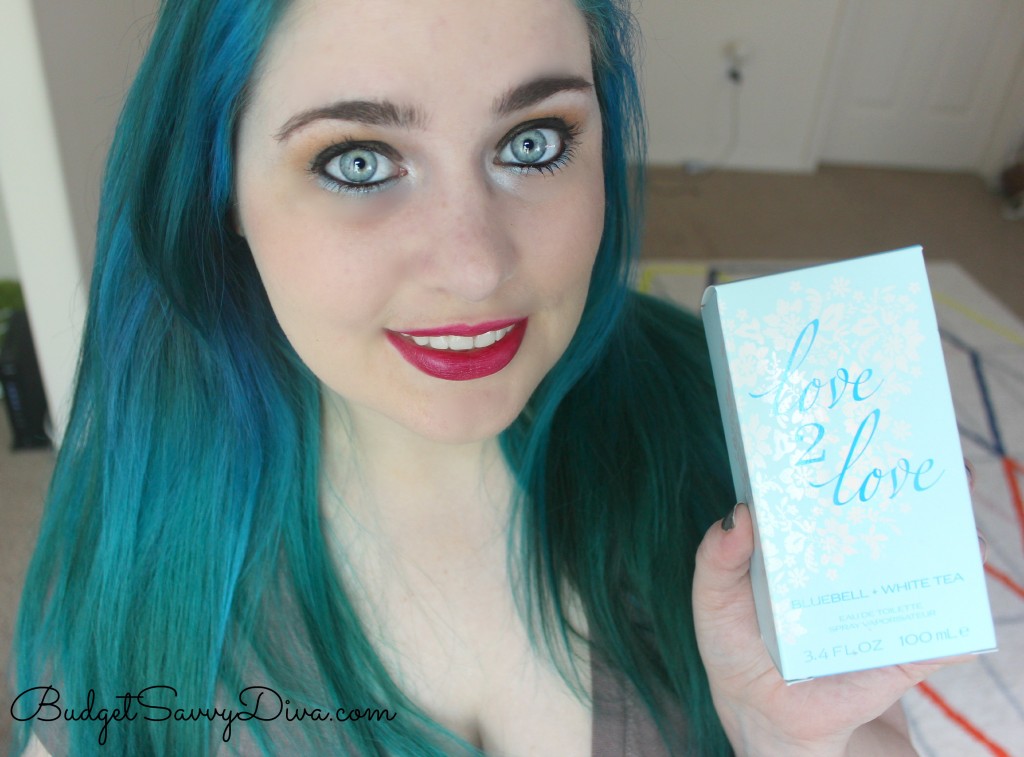 I thought it has been a while since I did a makeup look for you guys. I normally wear makeup most days – I like a makeup look that I can achieve in under 10 minutes since ( if you are anything like me) there is very little time when you are busy taking care of your family and your household.
One thing I never tried before was to make an inspired makeup look from a scent. I went to Walmart and picked up Love2Love Bluebell and White Tea. I really wanted to create a bright makeup look ( inspired the brightness of the scent) that would be easy to achieve in 10 minutes or under.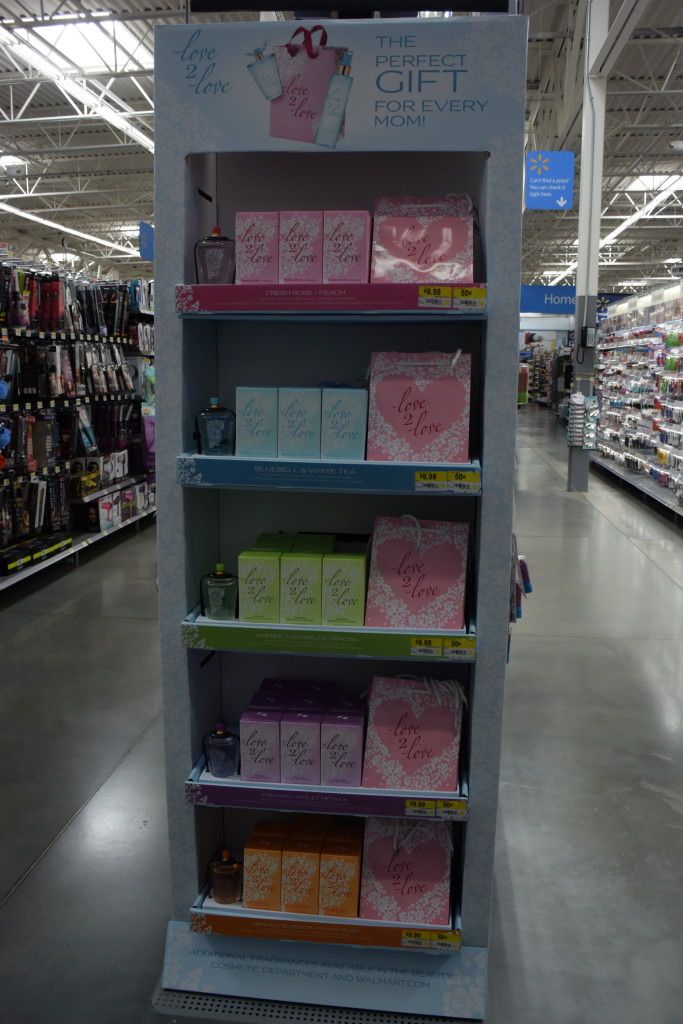 There is currently a promotion in Walmart – make sure to check for the Love2Love end cap ( around the makeup aisle). What I love so much about Love2Love is that it is fine fragrances by world-class perfumers enclosed within a beautiful bottle adorned with a whimsical petal shaped cap.
Also there are $.50 Love2Love Gift bags you can see in the picture above. Even though Mother's Day is over it does not mean that we cannot still celebrate Mom 🙂
Here is a little information about each scent – check out more at scents2love
Fresh Rose + Peach = joyful, optimistic, the essence of natural comfort
Jasmine + Sparkling Mimosa = carefree, invigorating and energetic; like the first day of Spring
Bluebell + White Tea = captivating, radiant, delicately feminine; the tranquility and ease of Sunday morning
Freesia + Violet Petals = elegant, alluring, and timeless; like the perfect effortless sun dress
I bought Bluebell + White Tea for myself and I bought my mom the orange blossom + white musk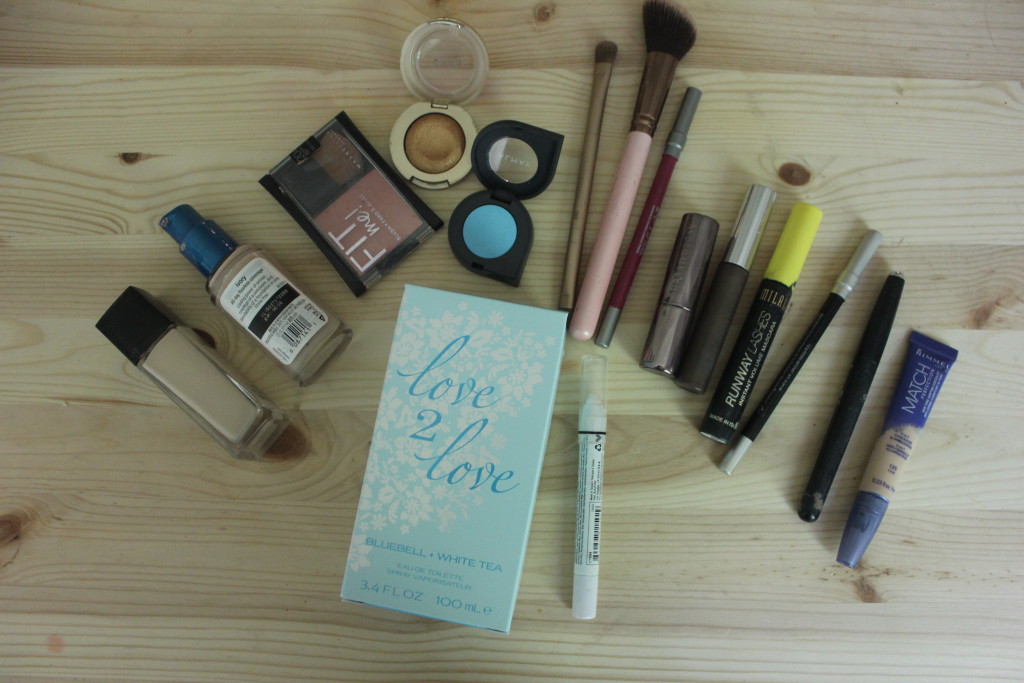 This is all the makeup I used for this look – foundation, pink blush, gold eyeshadow, blue eyeshadow, favorite pink lipstick, eyebrow gel, mascara, black eye liner, and white highlight stick
This look embodies radiance and beauty just like the Love2Love Bluebell + White Tea Scent AND it is so easy to apply 🙂
Here is me below with a bit of foundation to start with – you do not even need foundation if your skin is better than mine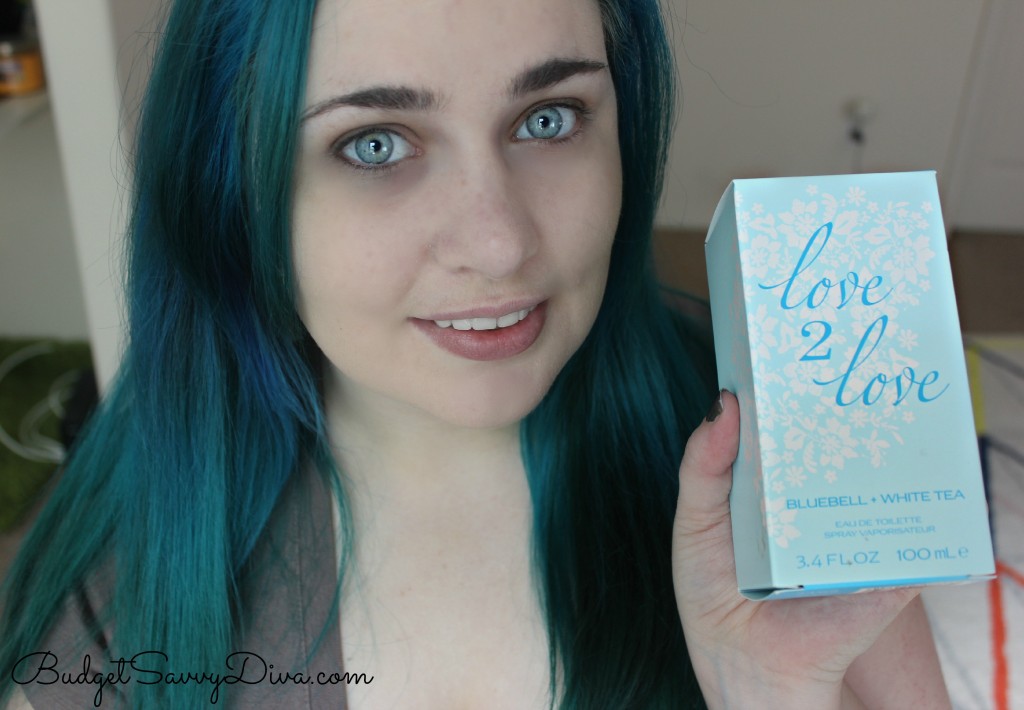 I started with my lips, blush, and eyebrows now for the important part – the eyes!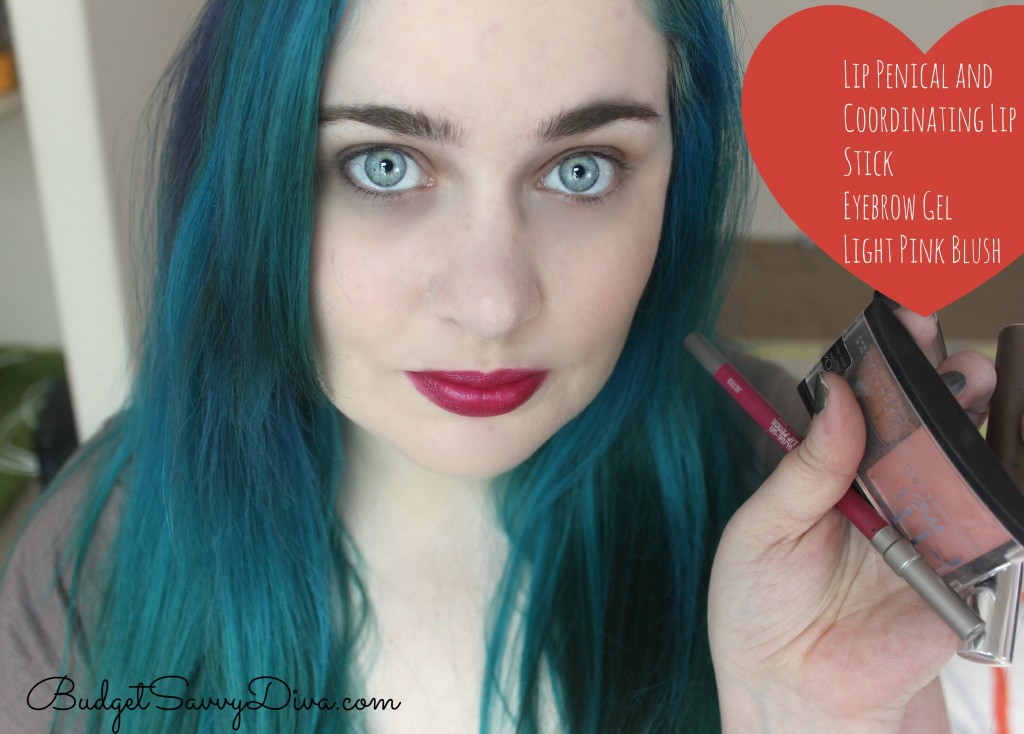 First – Eye shadow – gold on the lids – blue on the lower lid ( line) and place white in the corner on your eyes. This will pop your eyes and brighten your look
Use your eyeliner on your waterlines – I used black but you can use blue
Use the eyeliner on the lid as well – and use a good amount of mascara
And….. Your Look is DONE!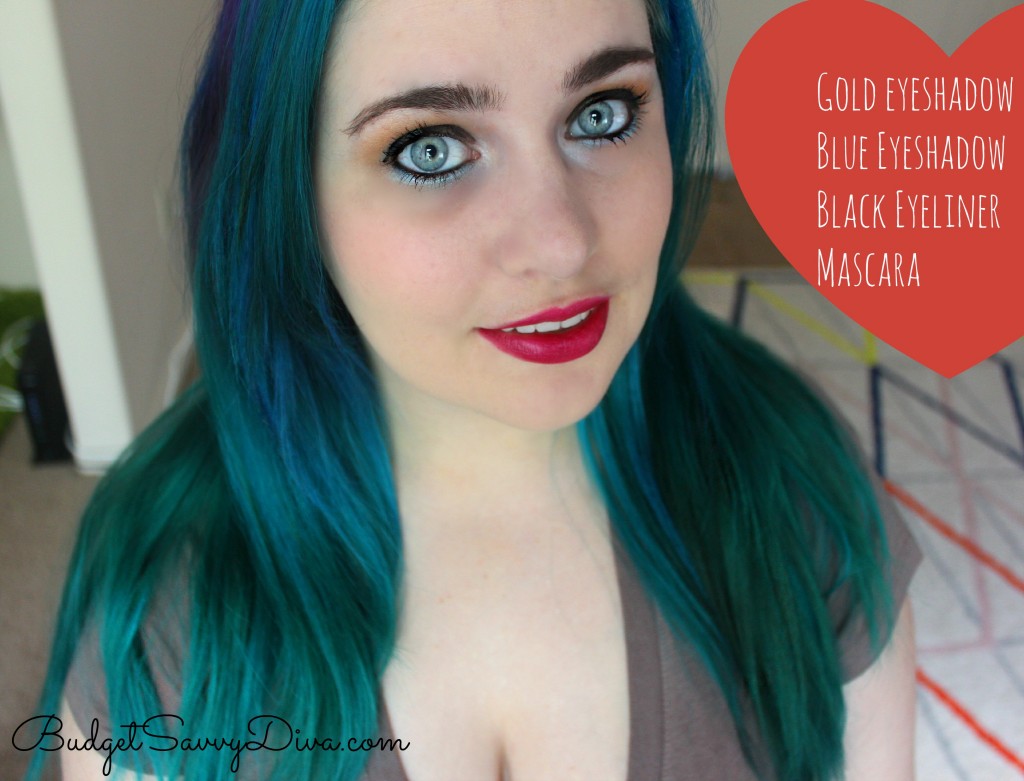 What Love2Love scent would you like to use? Make sure to checkout love2lovefragrances.com