Berry Fat Flush Detox Recipe

Make sure to repin this recipe
I am trying to ban soda out of my life again. It has been really hard for me. I do not have many vices but caffeinated soda is one of them
If you want to try more drink recipes ( I have over 50 to choose from ) – go on over HERE
I always get lots of questions about my detox waters  hopefully I will answer them below ( let me know in the comment section if I miss something)
I would sip the detox water at least 3 times a day – I always use the same ingredients all three times. I would suggest waiting two weeks to start seeing the results
Using colder water and ice would be best. I always used filter water as well
I always try and drink 8 mason jars of water per day. Yes I measure my water consumption in mason jars.
To give this detox an extra boost I always do a little lemon essential oil ( this helps speed up your metabolism) – I sell Young Living Essential oils and that is what I use.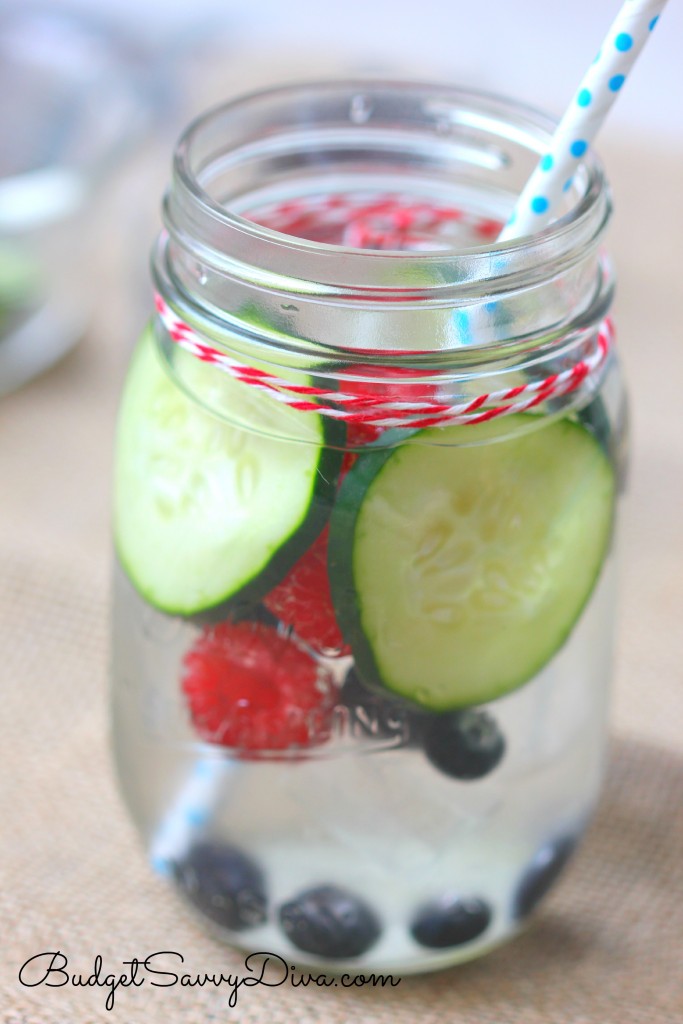 Feel free to use frozen berries ( the colder the water the more calories you will burn).
What detox waters have you tried? If you have not tried any yet I would love to know why not? It is pretty insane how yummy they taste – I have not had soda in 2 weeks because of my detox waters and I am not really missing the caffeine. I am sure I will drink soda at some point again – but I know it will be a while.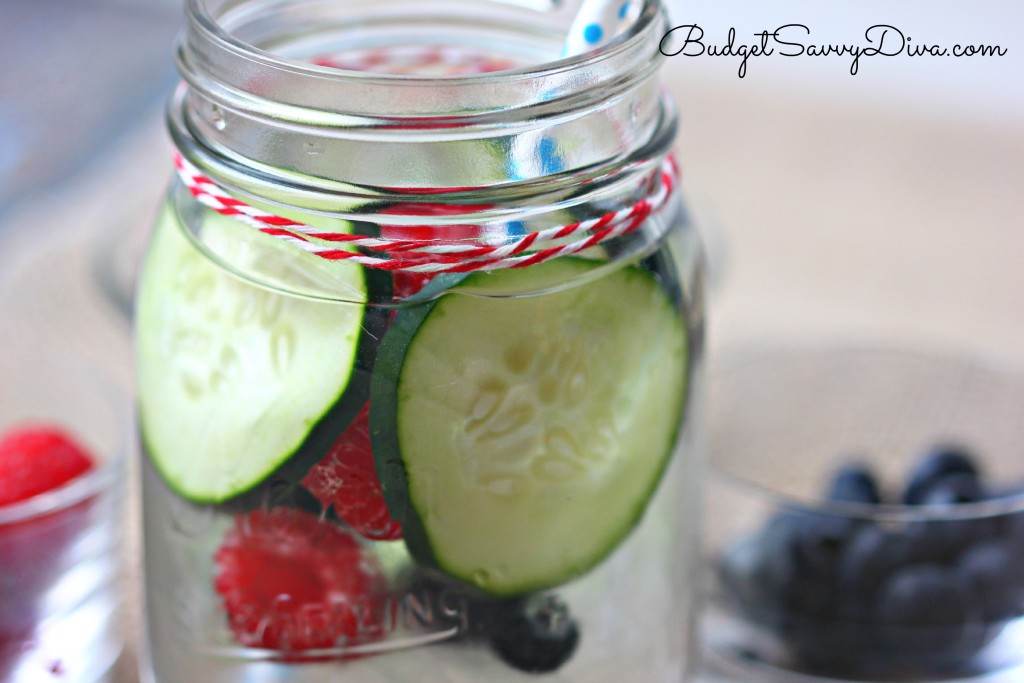 If you do make my Berry Fat Flush Detox Recipe make sure to comment and let me know what you think 🙂
Love You Guys!
Berry Fat Flush Detox Recipe
Ingredients
8 oz of cold water
5 Raspberries ( fresh or frozen)
5 Blueberries ( fresh or frozen)
3 Slices of Cucumber
TONS of Ice
Instructions
Place all the ingredients in a glass
Stir and Enjoy
Drink 3 times a day