Skinny Wonder Detox Water Recipe

Make sure to repin the recipe 🙂
Me and my waters. I am telling you I am on this crazy kick – I have not had soda in almost a month. I keep just drinking my detox waters.
Funny story I was at Target today and my jeans kept falling down ( with a belt on) — I am guessing I have lost about 10 + pounds this month drinking all my different detox waters PLUS I have so much energy.
Right after I finish writing this recipe I am going online to buy pants  a size down ( that is very exciting to me).
I have not changed what I have been eating either – I never eat really bad food. Usually a salad with a side of protein ( it is the soda that does it to me)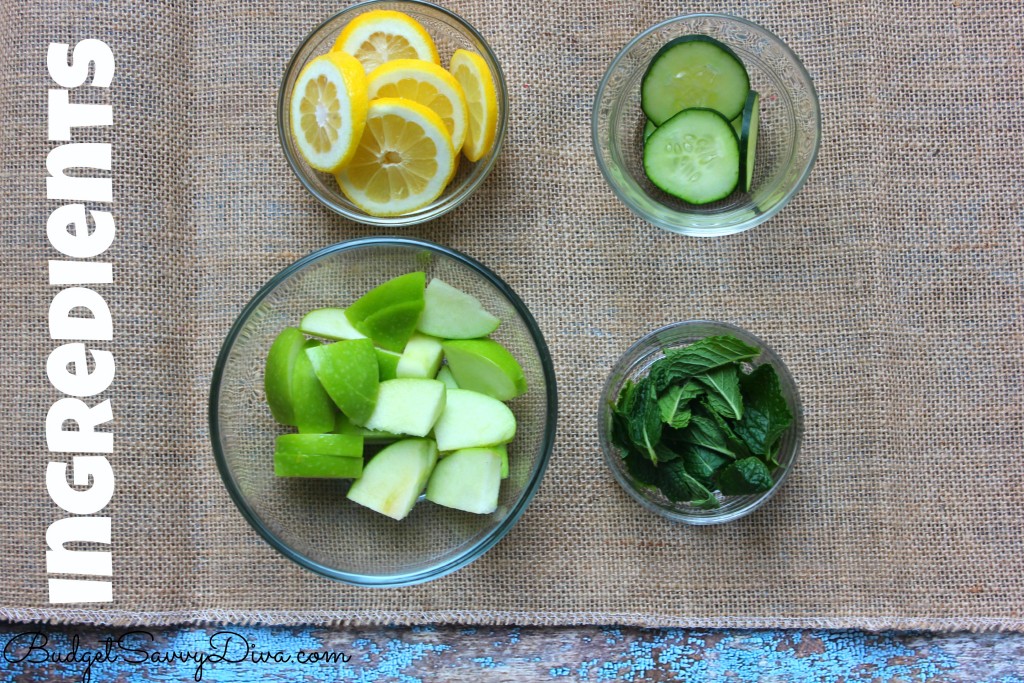 I always get lots of questions about my detox waters  hopefully I will answer them below ( let me know in the comment section if I miss something)
I would sip the detox water at least 3 times a day – I always use the same ingredients all three times. I would suggest waiting two weeks to start seeing the results
Using colder water and ice would be best. I always used filter water as well
To give this detox an extra boost I always do a little lemon essential oil ( this helps speed up your metabolism) – I sell Young Living Essential oils and that is what I use.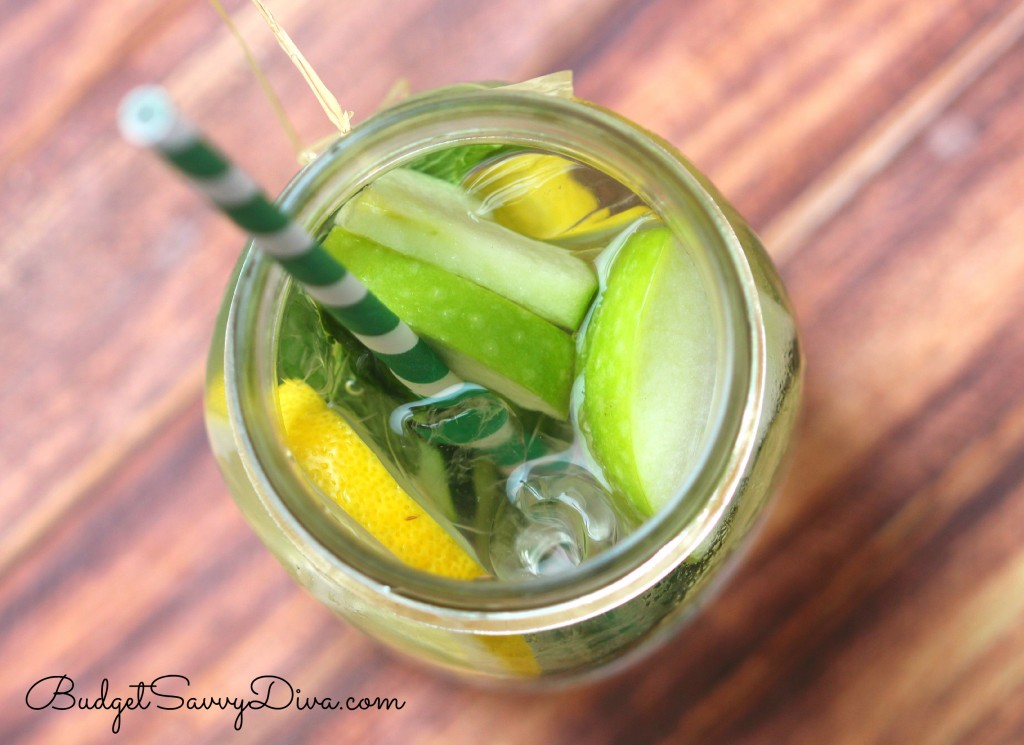 If you try the Skinny Wonder Detox Water Recipe let me know what you think 🙂
Love You Guys!
Skinny Wonder Detox Water Recipe
Ingredients
3 Slices of Green Apple Sliced
3 Slices of Cucumber
8 oz of Water
TONS of Ice
Small bit of mint
2 Slices of Lemon
Instructions
Place all the ingredients in a glass
Stir and Enjoy
Drink 3 times a day