BBQ Pineapple Recipe #FireUpTheGrill

This shop has been compensated by Collective Bias, Inc. and its advertiser. All opinions are mine alone. #FireUpTheGrill #CollectiveBias

We just got through a HUGE heat wave here in Portland, OR – it was over 90 degrees for a good two weeks ( broke all kinda of temperature records) – because of this I have been BBQing every day to avoid heating up the house even more.
Did you know my favorite condiment is BBQ Sauce? I was excited to find out Kraft now has new Kraft BBQ sauce recipes.
These new sauces contain no high fructose corn syrup and they come in the following flavors
Hickory Smoke
Mesquite Smoke
Original
Spicy Honey
Sweet and Spicy
Sweet Brown Sugar
Sweet Honey
Thick and Spicy
Be sure to download the Fire Up the Grill Cookbook – it's full of great recipe ideas!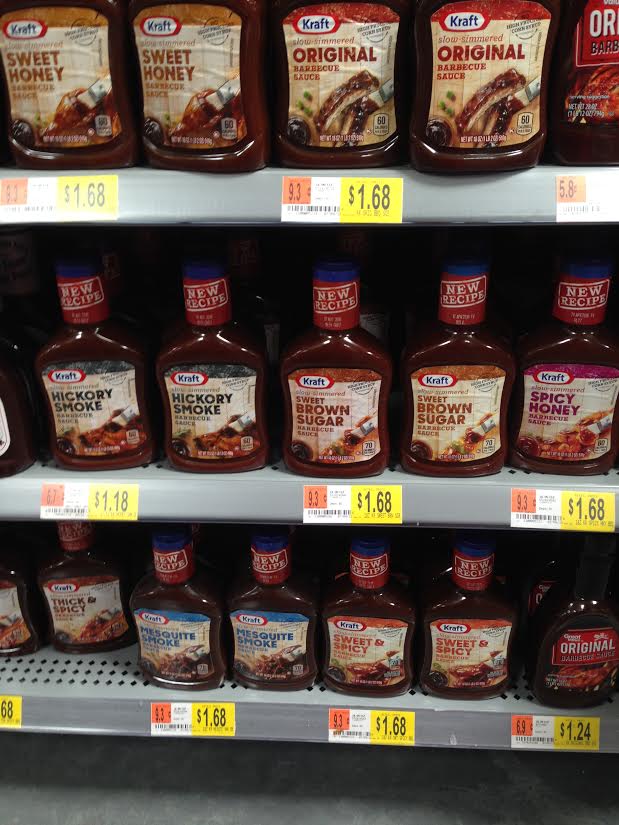 I went to my local Walmart and found all the Kraft BBQ sauces – they are located in the condiment section.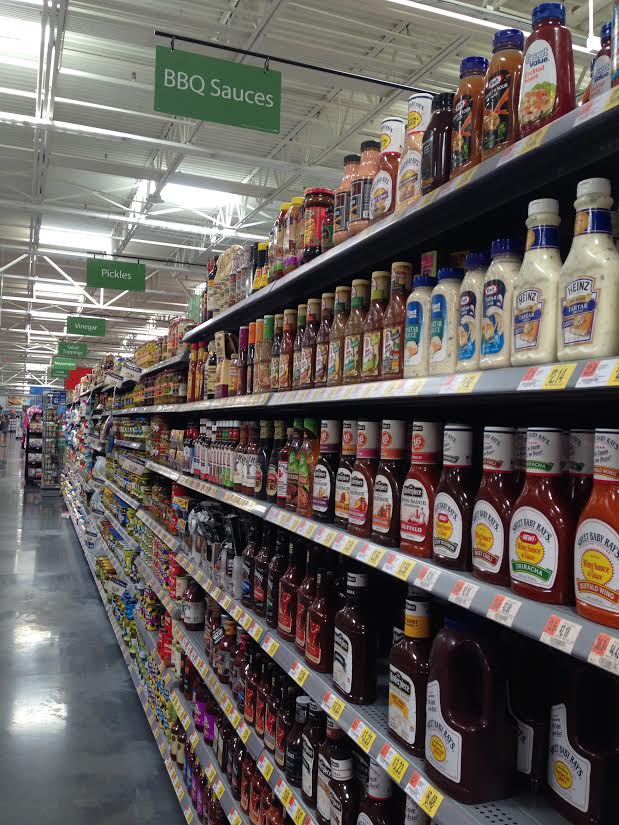 There were so many to choose from – I decided to try out the Sweet Brown Sugar Kraft BBQ sauce – it is now a new family favorite.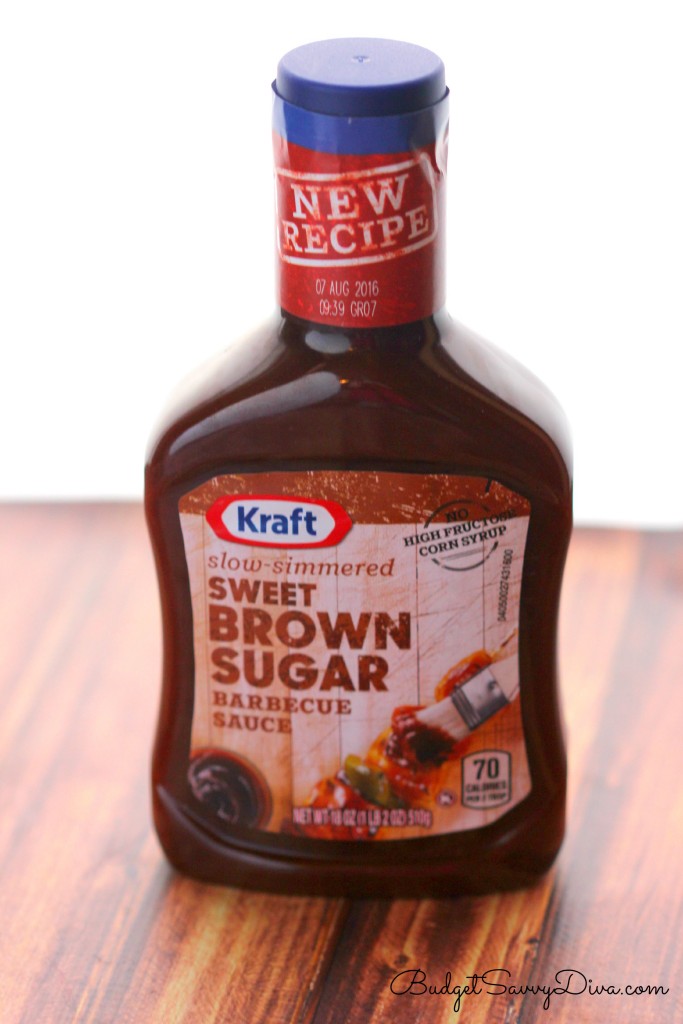 I also picked up some Country Time Lemonade – every summer evening needs a little lemonade 🙂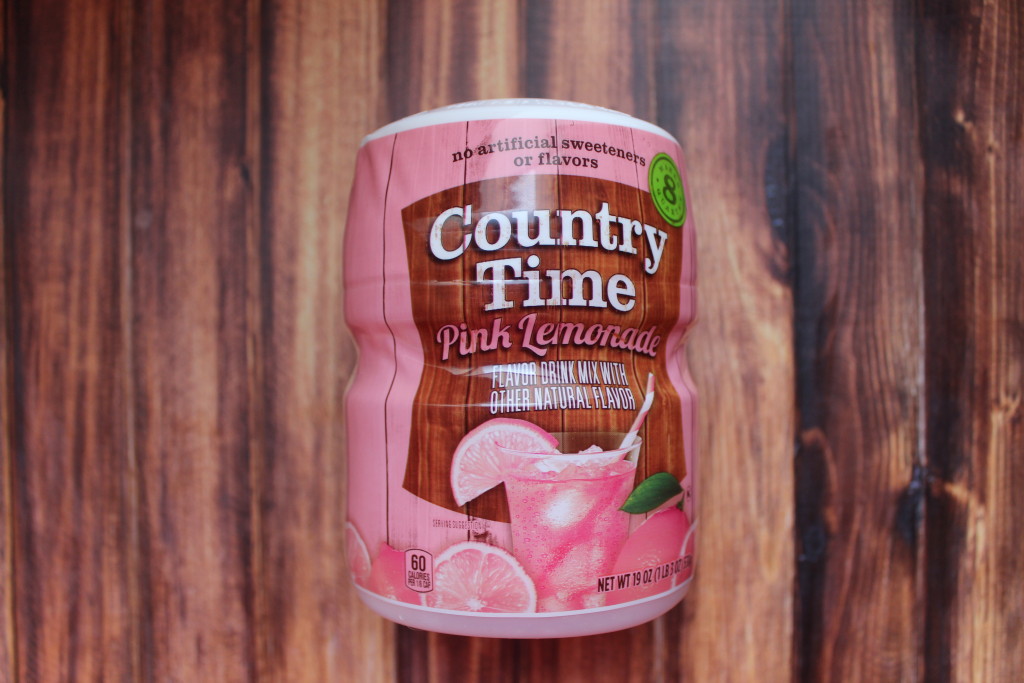 Make sure to keep up with all of the latest Kraft news, special offers and to see more recipes. Make sure to follow Kraft on Facebook and Twitter
I decided to pair the BBQ Pineapple with BBQ Chicken – the pairing was simply amazing.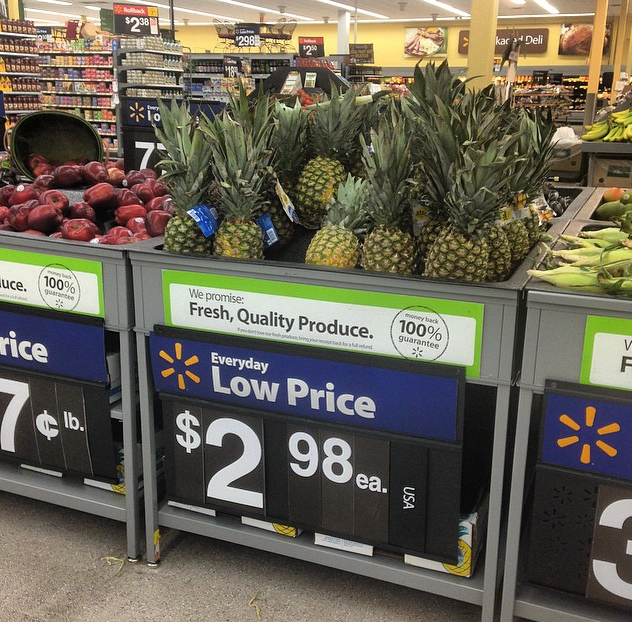 I found the pineapple in the Walmart produce section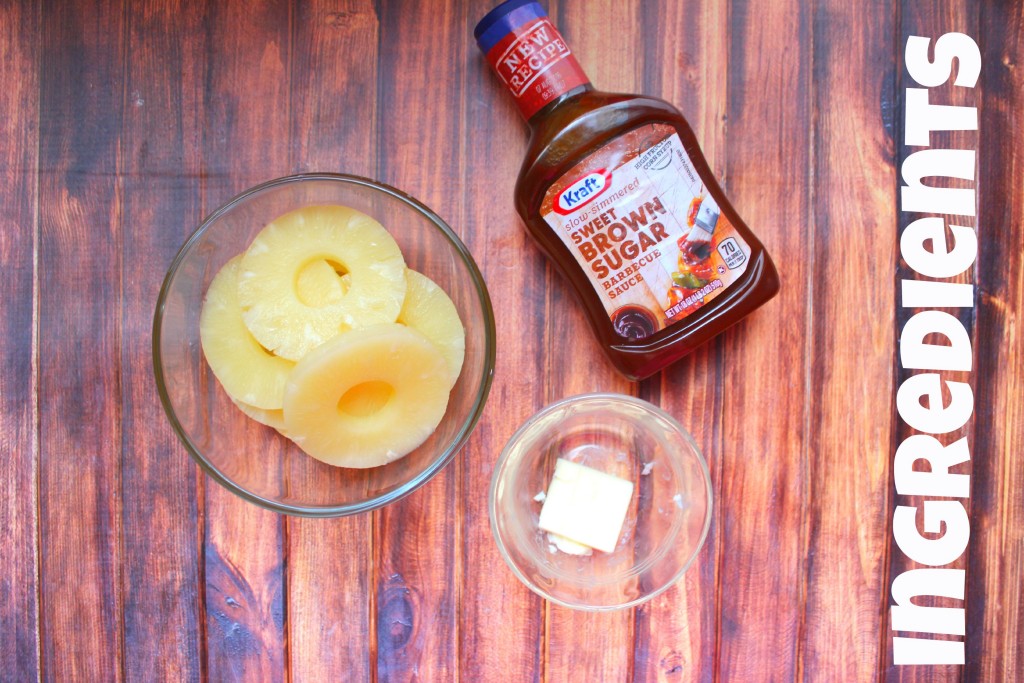 This is all you are going to need for the recipe – you can even pick up a Walmart Marketplace Chicken  – do a little BBQ and dinner is ready!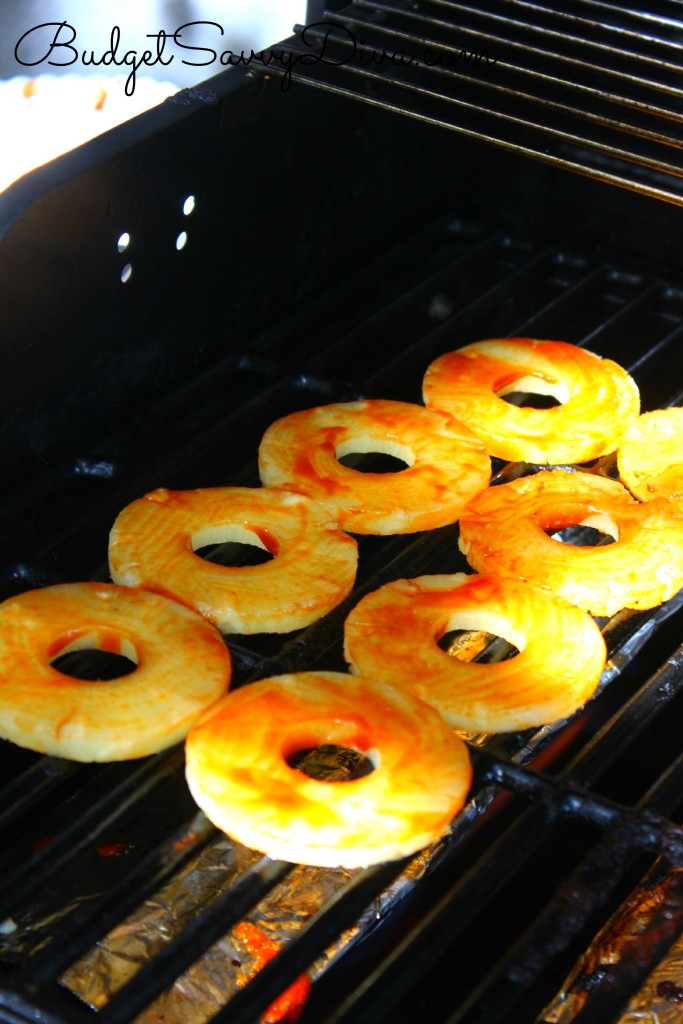 All you need to do is BBQ each side of the pineapple rings for about 5 minutes each – I had the temperature on high. I bought the pineapple at Walmart as well in their produce section.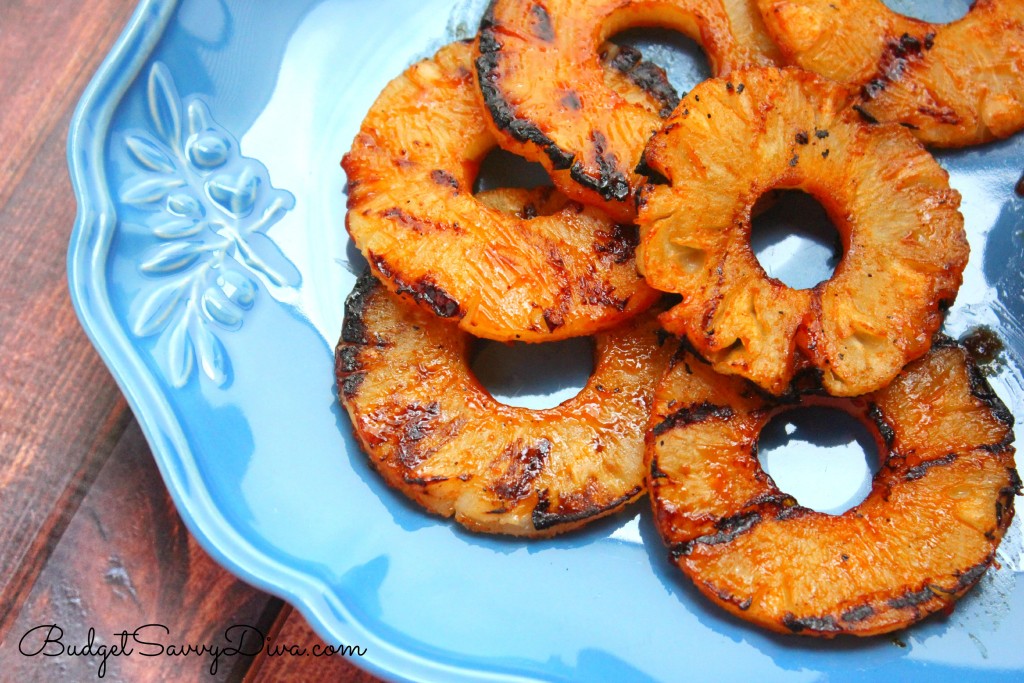 If you do try my BBQ Pineapple Recipe please make sure to leave a comment and let me know what you think 🙂
Be sure to check out more delicious grilling recipes at Kraft.com
Love You Guys!
BBQ Pineapple Recipe #FireUpTheGrill
Ingredients
Kraft BBQ sauce - Any Flavor
1 Pineapple - Cut into cubes or rings
2 Tablespoons of Butter
Instructions
Heat up the grill
Melt the butter
Brush the pineapple rings or cubes with butter ( this will help flavor and grill up the pineapple)
Place the pineapple on the grill and brush the BBQ Sauce - make sure to brush on all sides of the pineapple.
Cook each side for a few minutes
Enjoy! I suggest pairing this dish with chicken