Panera Bread BBQ Chicken Salad Recipe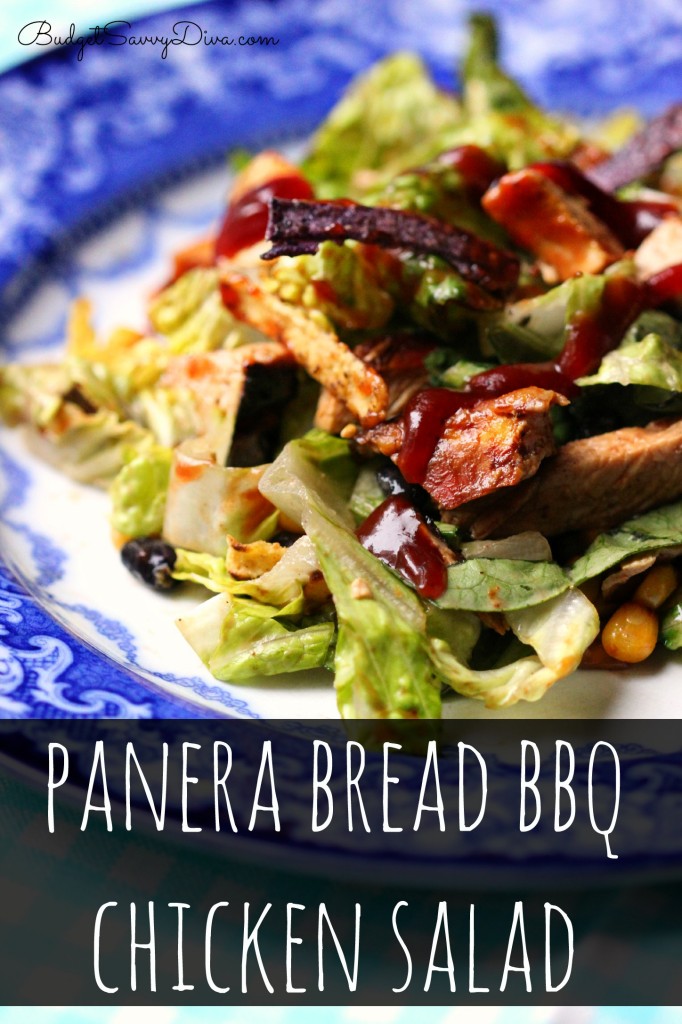 Be awesome and pin this recipe 🙂
I have a story for you. Last week my mom called me ( she was SUPER upset) – this is what happened
She went with my Dad to Panera Bread ( a common place for them to eat) and HER FAVORITE SALAD was gone. You do not know how much she has talked about her love for this salad – I think she even wrote a ballad for it ( just kidding…. but you know what I mean)
No joke – she and I have had a conversation about this even salad about a dozen times….. Simply put she loved this salad.
So when they took it off the menu you know she was upset ( and the multiple phone calls) proves it 😉
So for my mom I worked my butt off this week coming up with a copy cat recipe – and I HAVE MADE IT!
I made this salad for my mom and she says it tastes EXACTLY the same 🙂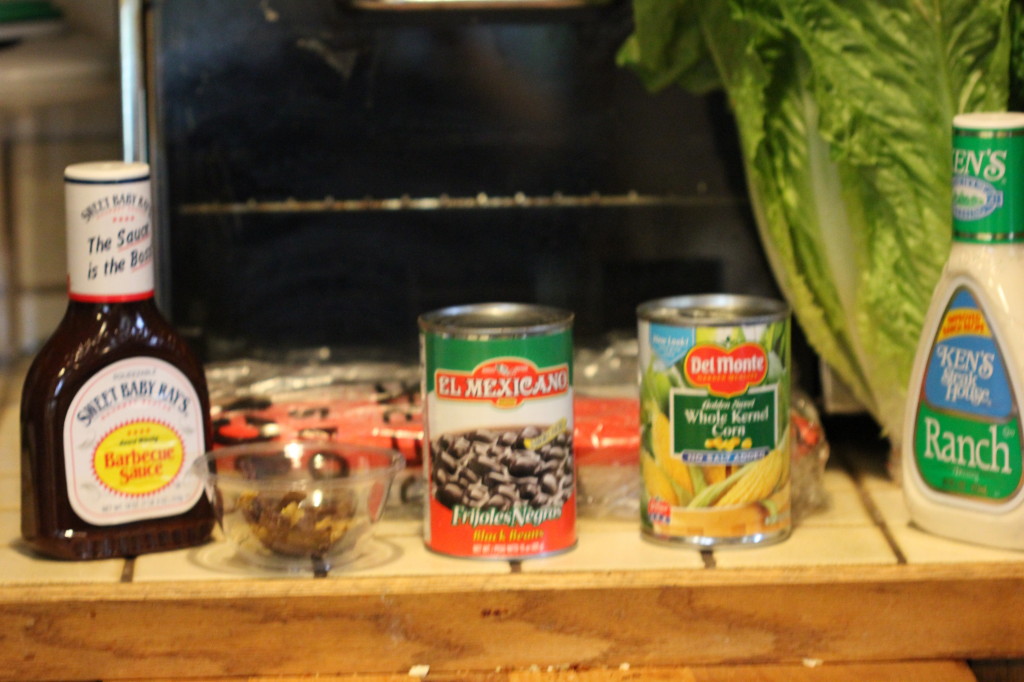 This recipe ( my way) is pretty straightforward — but the taste is there! – my awesome dad helped me make the final version for my mom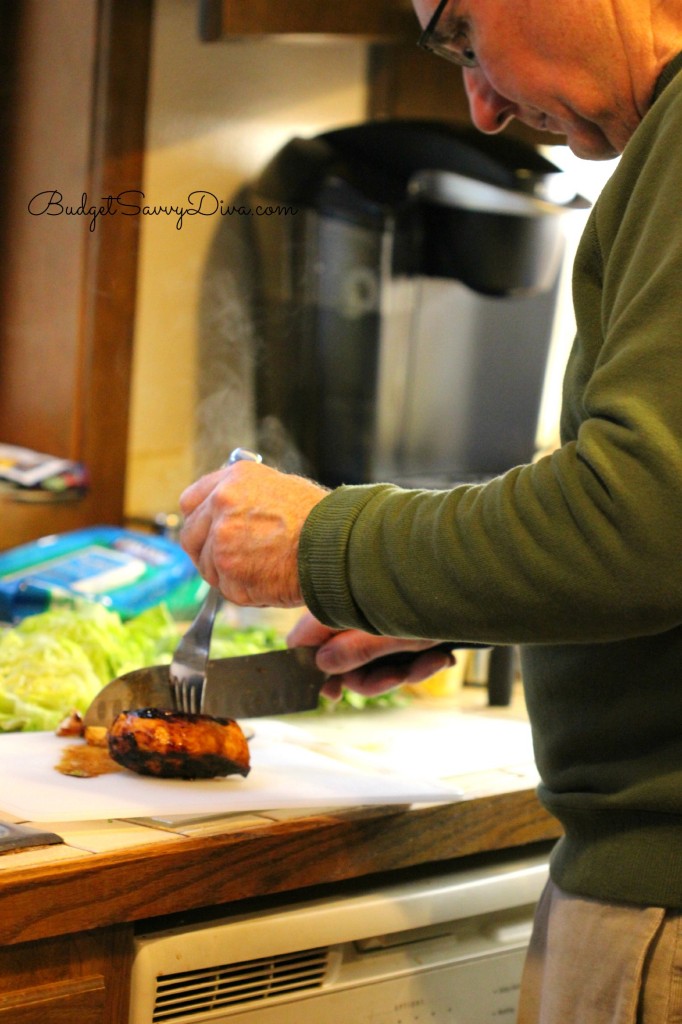 My mom even coached us on how the chicken in the salad is cut 😉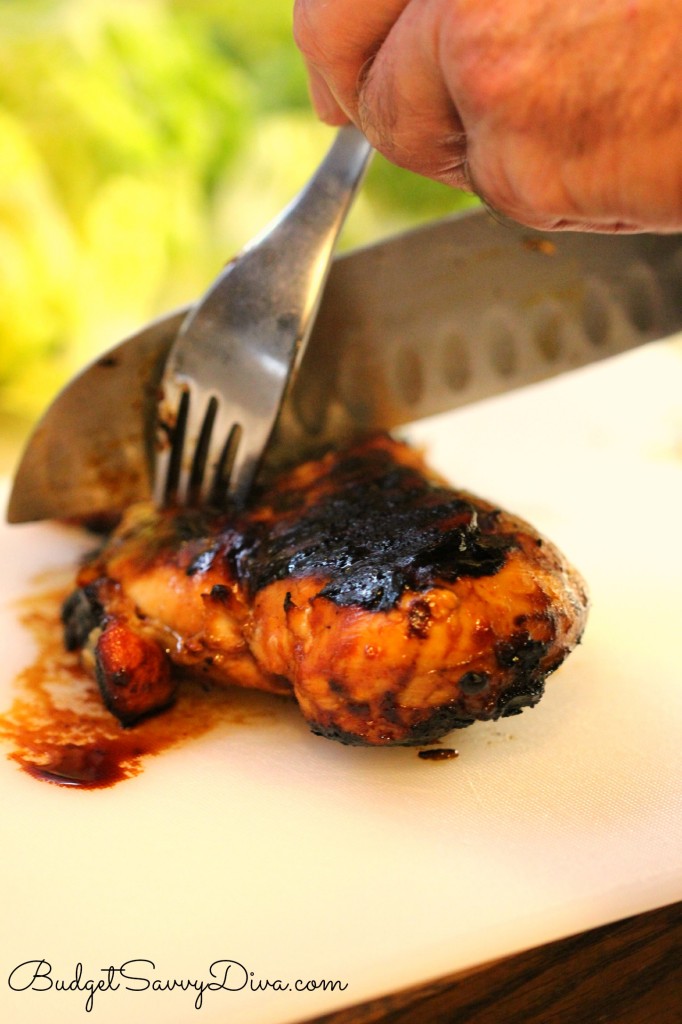 We made a salad enough for 4 for lunch – and the final cost was well under $10 — normally their salads are around $7.50 — so this is a great way to save some money!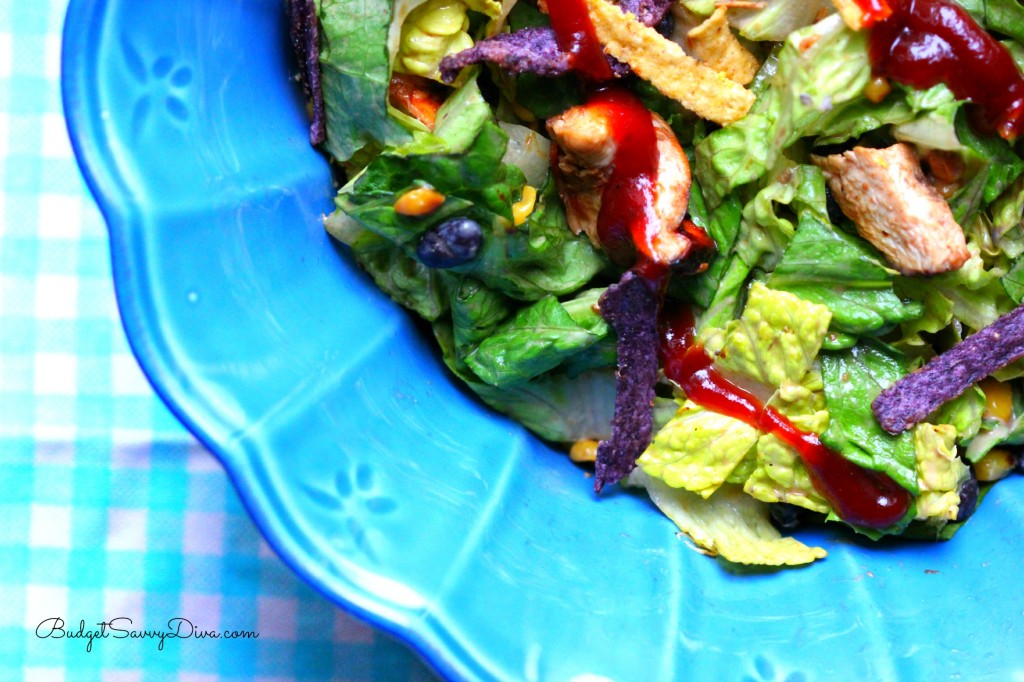 This salad is simple and easy – perfect for a light and filling lunch or dinner. The tortilla strips which I could not find anywhere are from a premade salad kit ( I wanted to buy a bag of chips and could not find them anywhere)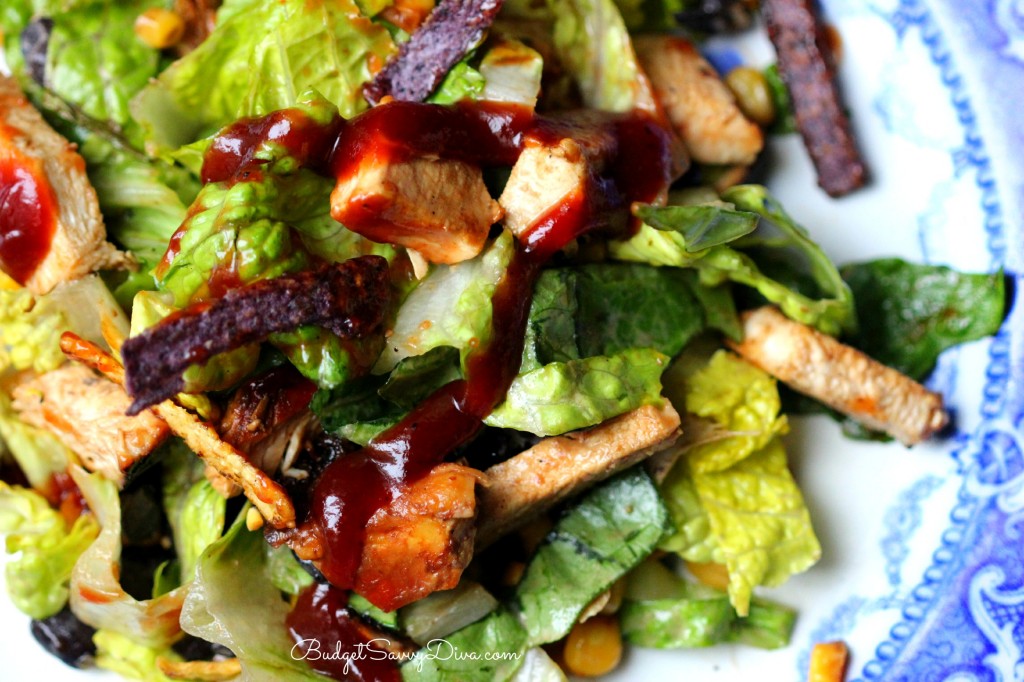 We really hope you enjoy and make this recipe
If you do make it make sure to leave a comment on what you thought of it 🙂
Panera Bread BBQ Chicken Salad Recipe
Ingredients
Large head of romaine lettuce
1 cup of corn kernels - canned
1 can of black beans - drained
¼ Cup of Ranch Dressing
¼ Cup of Sweet Baby Ray's BBQ Sauce
tortilla strips
1 Chicken breast
¼ Cup of BBQ for marinating
Instructions
Place chicken in a ziploc bag with BBQ sauce - make sure BBQ sauce covers the chicken and marinate in the fridge for 1 hour
Place chicken onto a medium heat skillet - I added a little vegetable oil to help the chicken from sticking - cook on all sides ( 5 minutes per side) - place skillet into oven ( set at 350) until chicken is cooked in the middle about 15 - 20 more minutes
Once the chicken is cooked take the chicken out of the pan to let rest - pour corn into the pan ( cook the corn till it starts to blacken and char)
Cut romaine lettuce and place into a bowl. Add cooked corn and black beans to the bowl
Cut chicken and add to the bowl
Mix ranch and ¼ cup of BBQ sauce together and pour over the salad - mix
Finish with tortilla strips
Drizzle BBQ sauce on top of salad and serve
Enjoy