The Best BBQ Chicken Salad Recipe

Make sure to repin this recipe
I love a great BBQ Chicken Salad. There is just something about a tangy yummy BBQ chicken salad I can have at all times of the year. I thought it would be fun to show y'all my recipe for the BBQ salad that I make for my family on a weekly basis.
I am one of those people who loves to have a salad before dinner. No matter what the dinner is – I always love a nice fresh salad before hand and this is the one I make the most often
I really hope you enjoy it! Plus it is pretty frugal as well.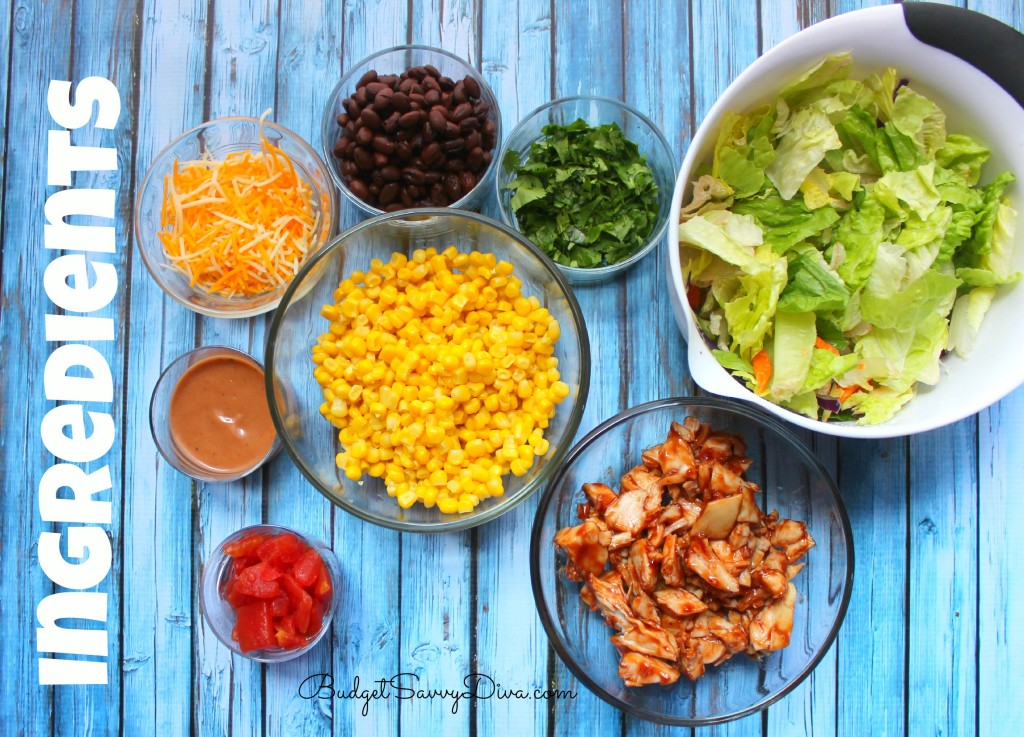 This is everything you will need. For the chicken I use leftover chicken – what I do is take about 1 cup of leftover chicken and add in about 2 tablespoons of BBQ Sauce and mix it together and you have your BBQ Chicken.
For the dressing I do a mixture of BBQ Sauce and Ranch dressing – I do about 2 parts ranch dressing to BBQ Sauce – it is really what you like.
I make this dressing in a mason jar and then keep it in the fridge for about 1 month. Super simple and easy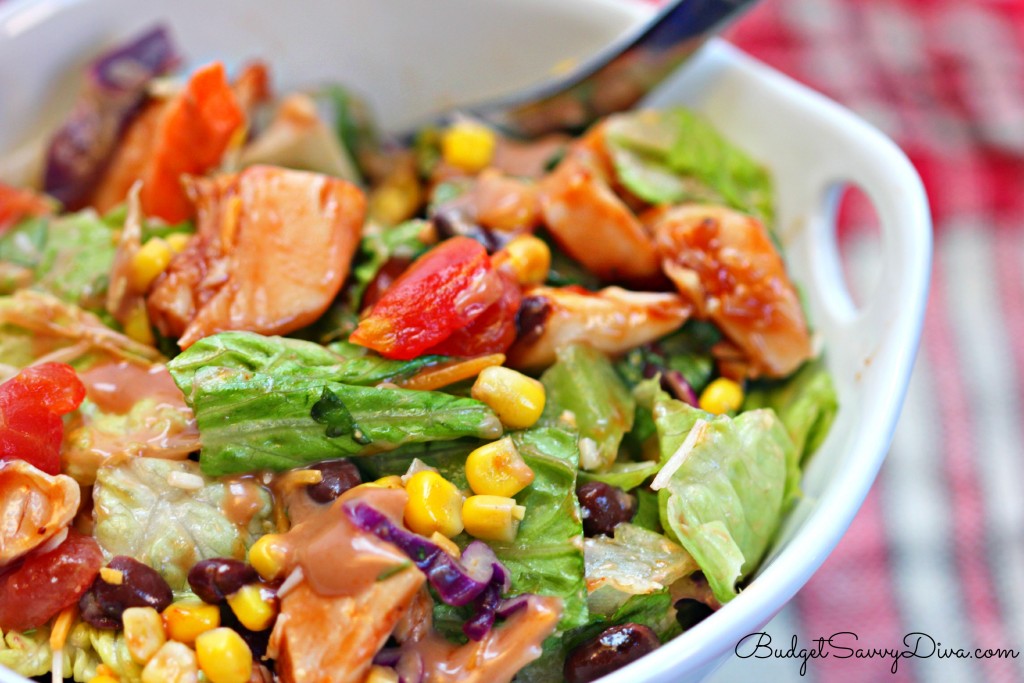 What is your favorite type of salad? I personally love Chinese Chicken salads from a place called Chin Chin near where I use to live in Los Angeles.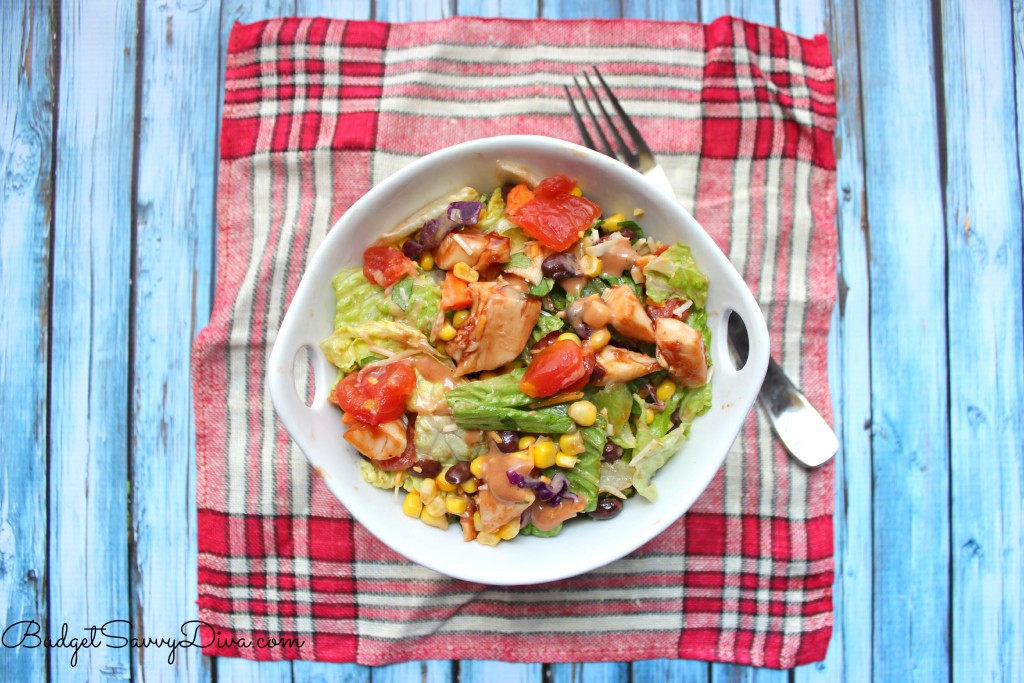 If you do make my The Best BBQ Chicken Salad Recipe  please make sure to comment and let me know what you thought 🙂
Love You Guys!
The Best BBQ Chicken Salad Recipe
Ingredients
1 Package of Lettuce Mix
½ Cup of Black Beans
1 Cup of Corn
1 Teaspoon of Cilantro, finely chopped
2 Tablespoons of Tomatoes
½ Cup of Your Favorite Shredded Cheese
BBQ Chicken - 1 Cup
Dressing
Mix 1 Cup of Ranch with ½ cup of BBQ Sauce - extra can be refrigerated.
Instructions
Mix all the ingredients in a bowl
Do not add all that dressing - just dress to what fits your style
Enjoy!