The Ultimate Turkey Sandwich Recipe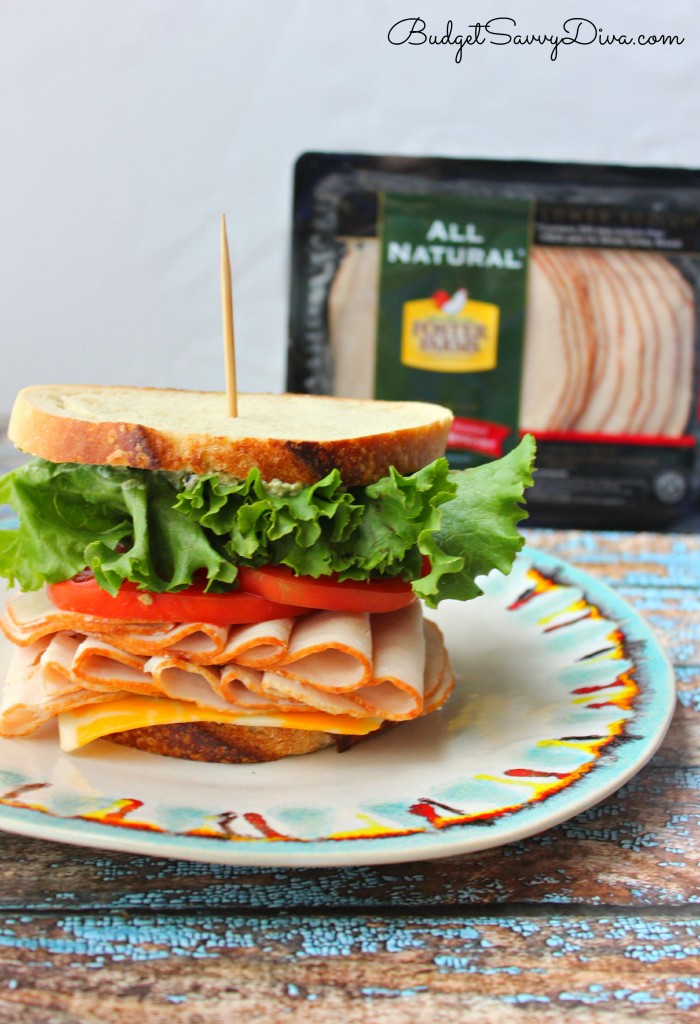 Fun fact for you, when I was in high school I would make myself a turkey sandwich for   lunch each morning. I always have been a turkey sandwich type of gal. Some 10 years later I am still making turkey sandwiches daily for my husband, Eric for lunch.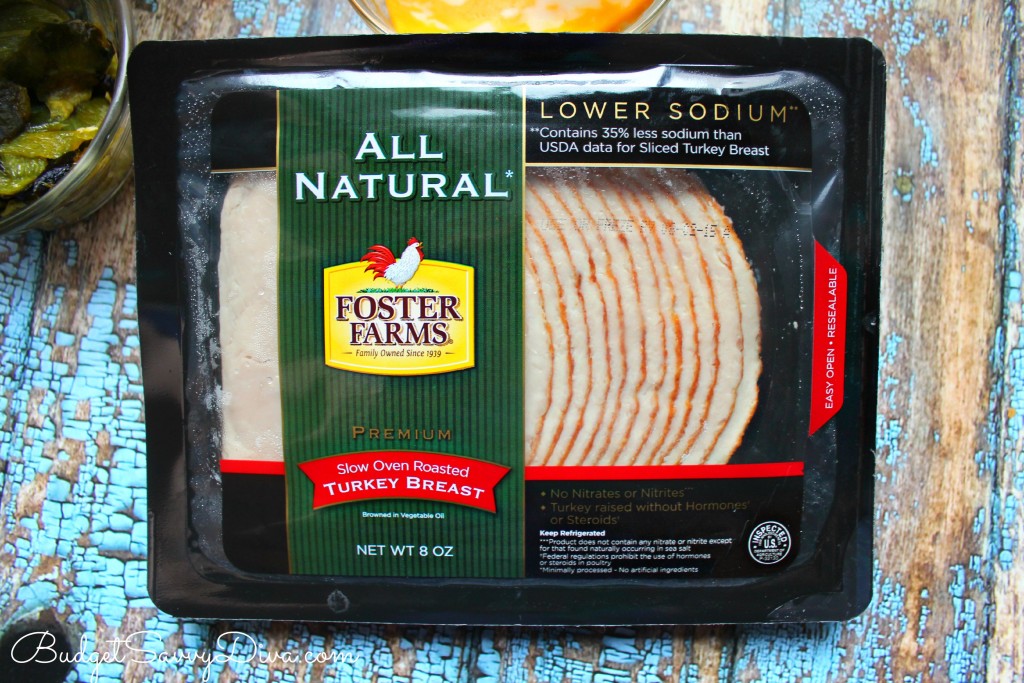 Foster Farms has launched its first premium lunchmeat – turkey with reduced sodium,  little fat, and no nitrates or nitrites. When I found out about this I went to my local store and bought a couple packs.
I picked up the Foster Farms All Natural Slow Oven Roasted   Turkey Breast, but there is also the Foster Farms All Natural Honey Roasted & Smoked   Turkey Breast.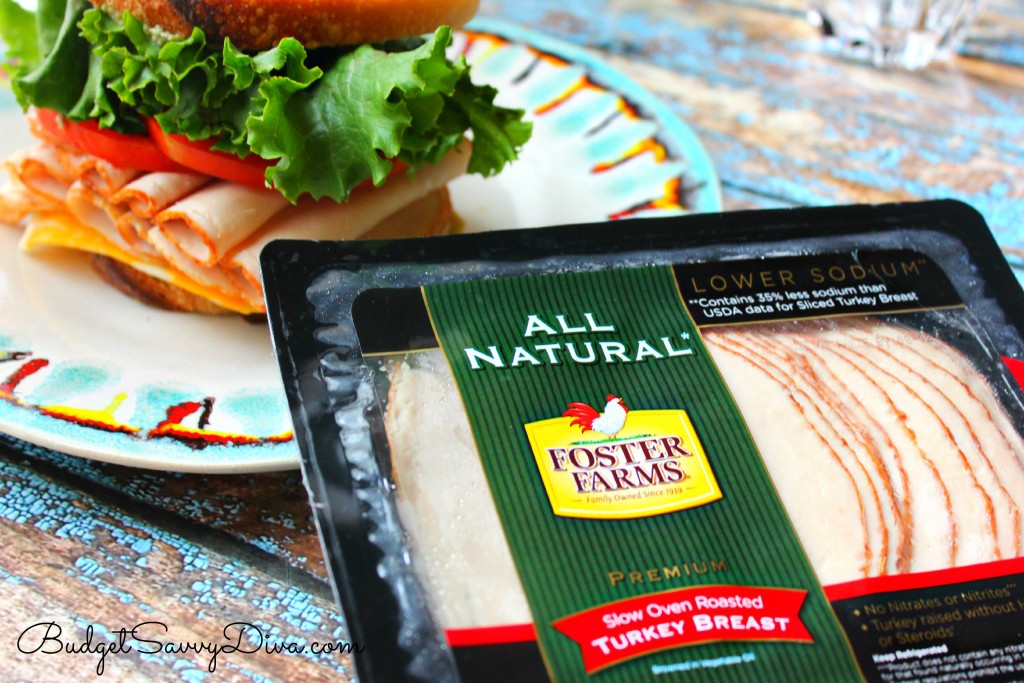 You know how much I love contests (especially when they have to do with food) – well Foster Farms has a NEW contest for you. I really hope you try and enter.
It's the Foster Farms "Don't Call Me Basic" turkey sandwich contest to find the most inventive turkey sandwich recipe – showing that sandwiches made with its new line of premium lunchmeat are anything but basic.
Think outside the normal turkey sandwich of mustard and cheese (this is actually the type I make for Eric each day) and try something really different.
To help you all get inspired, I made my own non-basic turkey sandwich.
More about the contest – first, get creative and make a unique sandwich using the new sliced turkey. Post a photo of your sandwich with the recipe on Instagram and tag @FosterFarms and #DontCallMeBasic.
If you are not Instagram savvy, do not worry, you can email your entry to [email protected] Winner will be announced in early September.
Make sure to enter because you could win a luxury weekend getaway for two to the gorgeous Napa Valley or $4,000 cash. Weekly winners selected at random will also receive a high-end panini maker or gourmet picnic basket set.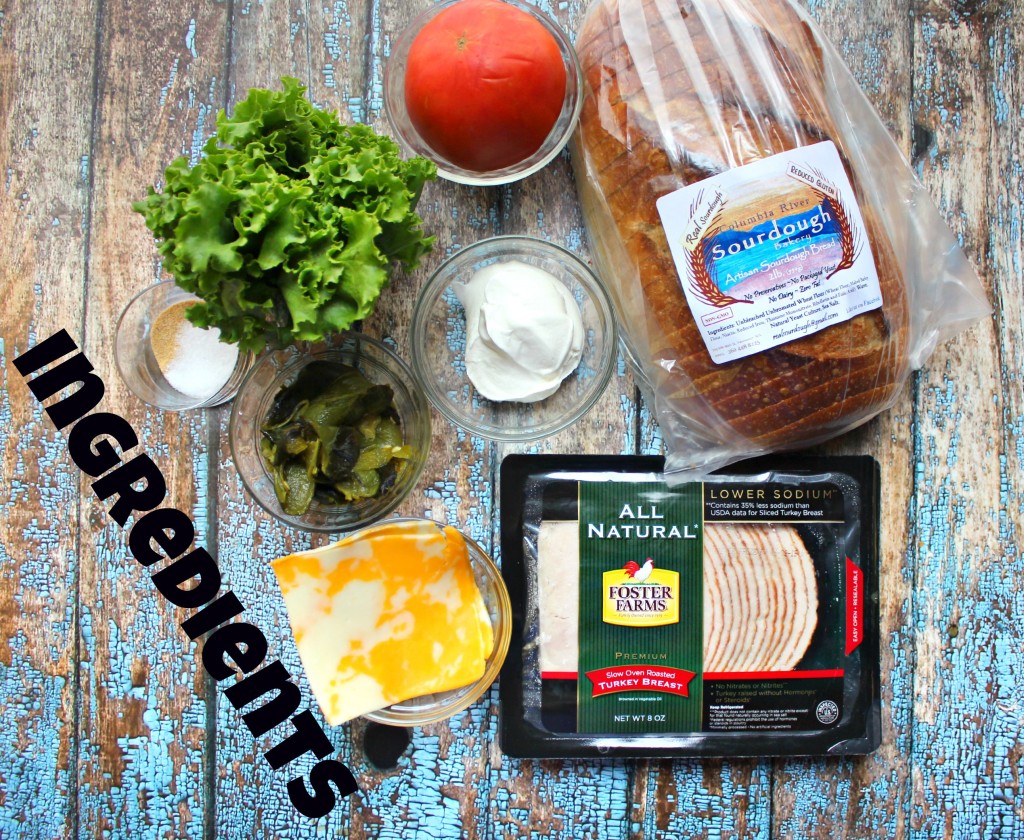 For my anything but "basic" sandwich, I made a spicy yet creamy blackened poblano spread. This spread is tangy from the sour cream and there is heat from the poblano pepper.
I used a mild Colby Jack cheese and a tangy locally made sourdough to pair with the spread.
This spread takes some work but it will make enough for about 5 sandwiches (and it is beyond yummy).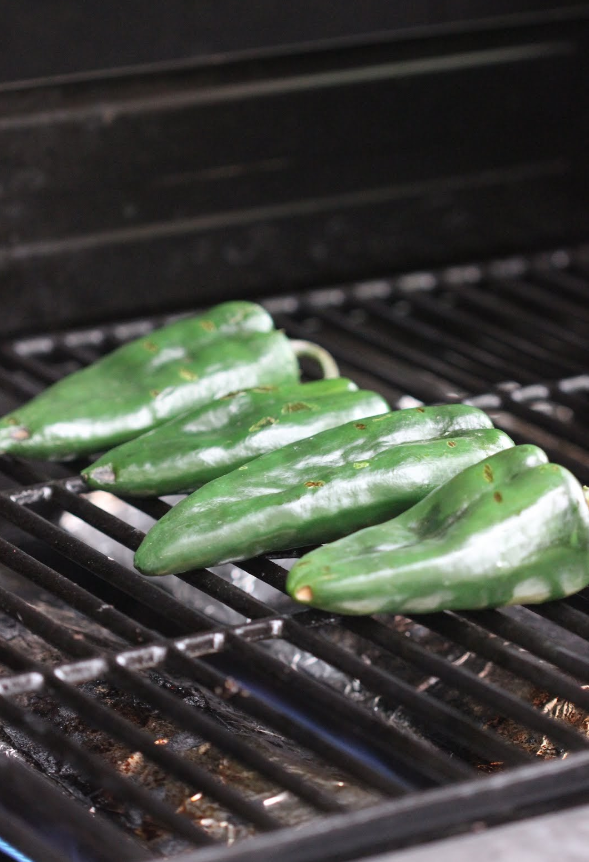 Simply place the peppers onto a hot BBQ (or you can do this on the grill pan on your stove top). You want to keep cooking the peppers till the skin is completely black – this will take about 15 minutes.
You want to keep moving the pepper every couple of minutes for even cooking.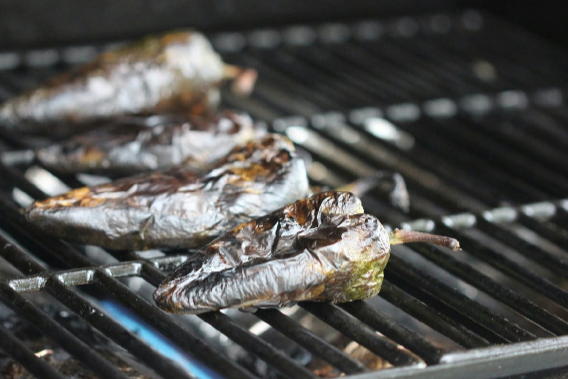 Place the peppers into a bowl of ice and water for 5 minutes – this will help the blacked pepper skin to come off. Make sure to take off the skin of the peppers and cut the pepper into segments.
You will want to remove the seeds (the more seeds you leave, the more the heat of the spread increases).
To make the spread – place ½ cup of sour cream into a food processor with the segments of peppers and a pinch of garlic powder and salt. Process until the spread is even in appearance.
Now it is time to put the sandwich together!
First, toast the pieces of bread. Place the spread on both pieces of bread. Starting from the bottom, place the Colby Jack cheese then add a generous amount of Foster Farms All Natural Slow Oven Roasted Turkey Breast.
Next, add a couple slices of tomato and lettuce and top with the other slice of bread. You are now ready to enjoy the sandwich.
You can save a dollar on your Foster Farms Sliced Turkey by downloading the coupon found HERE. This turkey lunchmeat is anything but basic.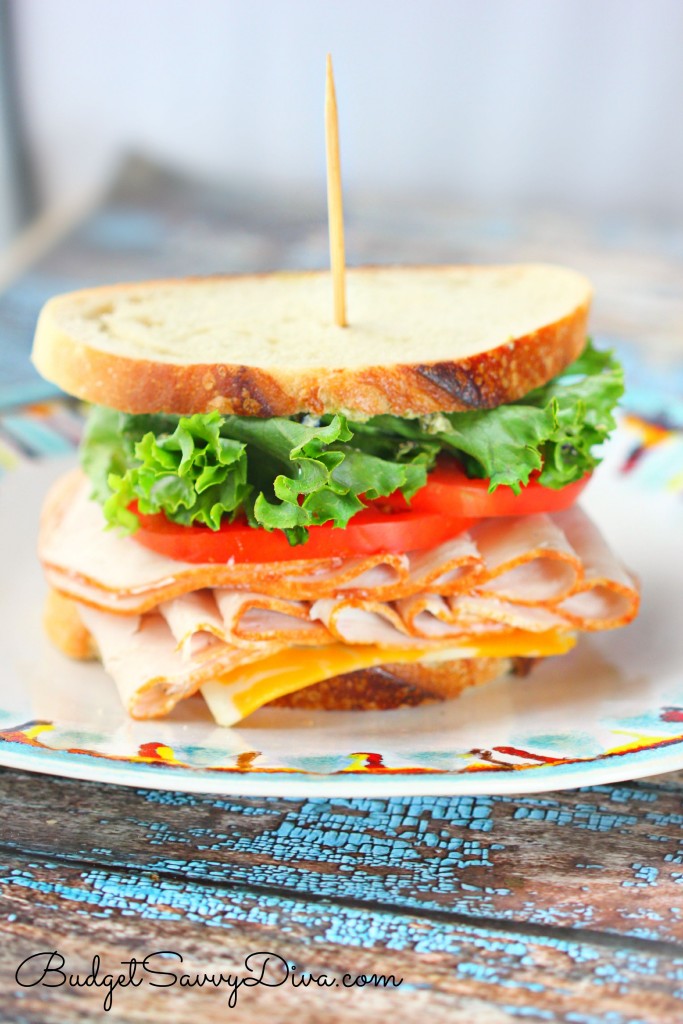 You can now find Foster Farms All Natural Sliced Turkey at your neighborhood Safeway, Von's and Raley's.
This is a sponsored post written by me on behalf of Foster Farms All Natural Sliced Turkey.