Mac and Cheese with Ham Recipe

Make sure to repin this recipe
It is FINALLY cold here in Portland, OR ( we are even starting to get rain again) – I thought it would be a perfect time to start making casseroles again. The type of recipe that most of my fans are afraid to make are homemade mac and cheeses – which I use to fear as well until I found out how easy they are to make. If you can make a cake from a box you can make homemade mac and cheese. This is a sponsored post written by me on behalf of Smithfield Anytime Favorites.
For this casserole I decided to add some ham – to give it a awesome flavor boost and protein. I went to my local grocer and bought some Smithfield Anytime Favorites ham.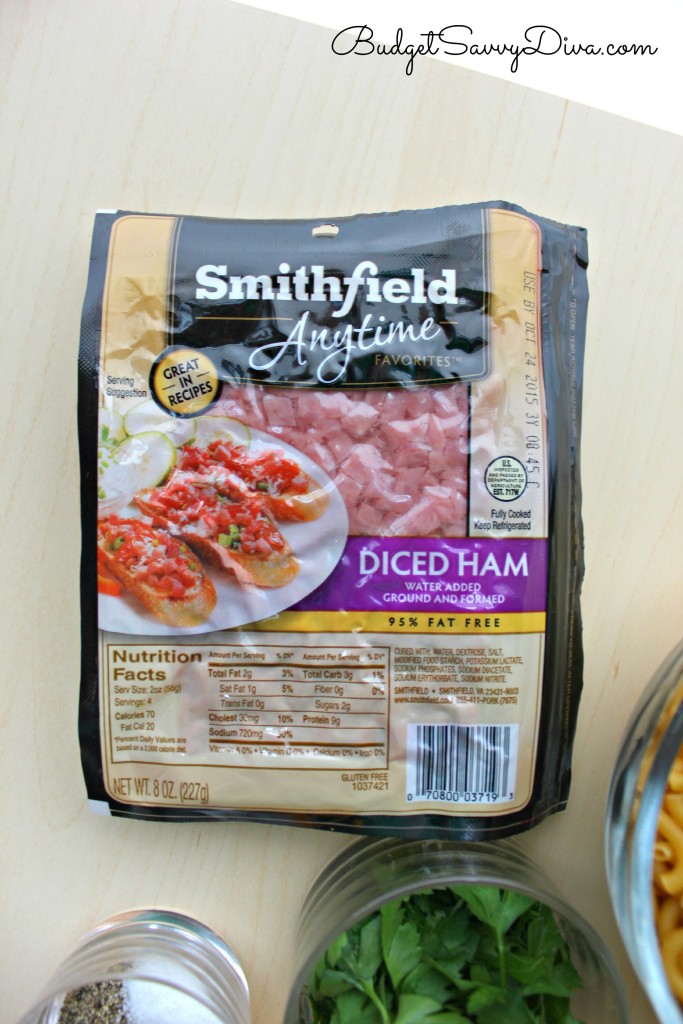 Smithfield Anytime Favorites hams are available at grocers nationwide. For this recipe I decide on diced ham since it would be perfect for the mac and cheese. There are 20 different cuts and a variety of flavors so there are endless amount of dishes you can make!
Smithfield Anytime Favorites are super versatile and  really convenientI know you and your family will love them.
For more meal inspiration and recipe ideas, visit smithfield.com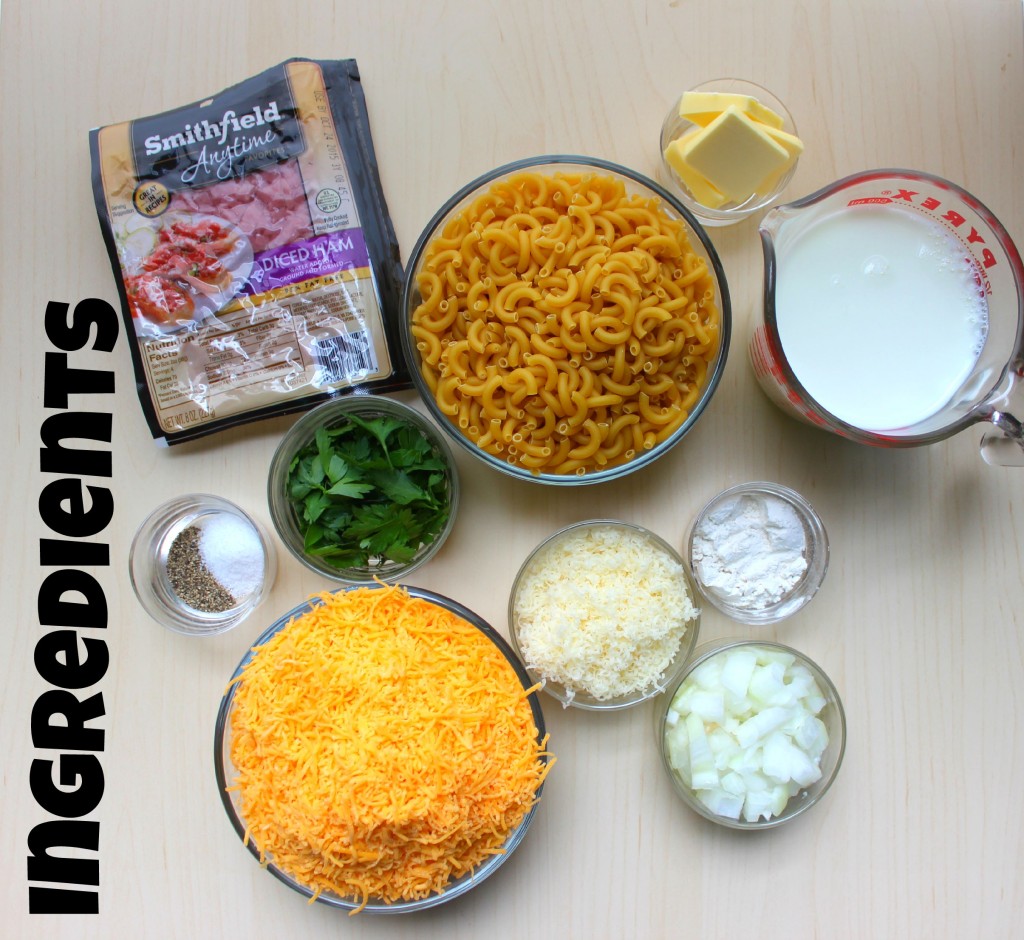 Everything you need for the recipe. Getting high quality cheddar cheese is important – just use your favorite type.
Here is my mom and dad making the recipe 🙂 My dad is cooking up the pasta while my mom is whisking the cheese into the sauce.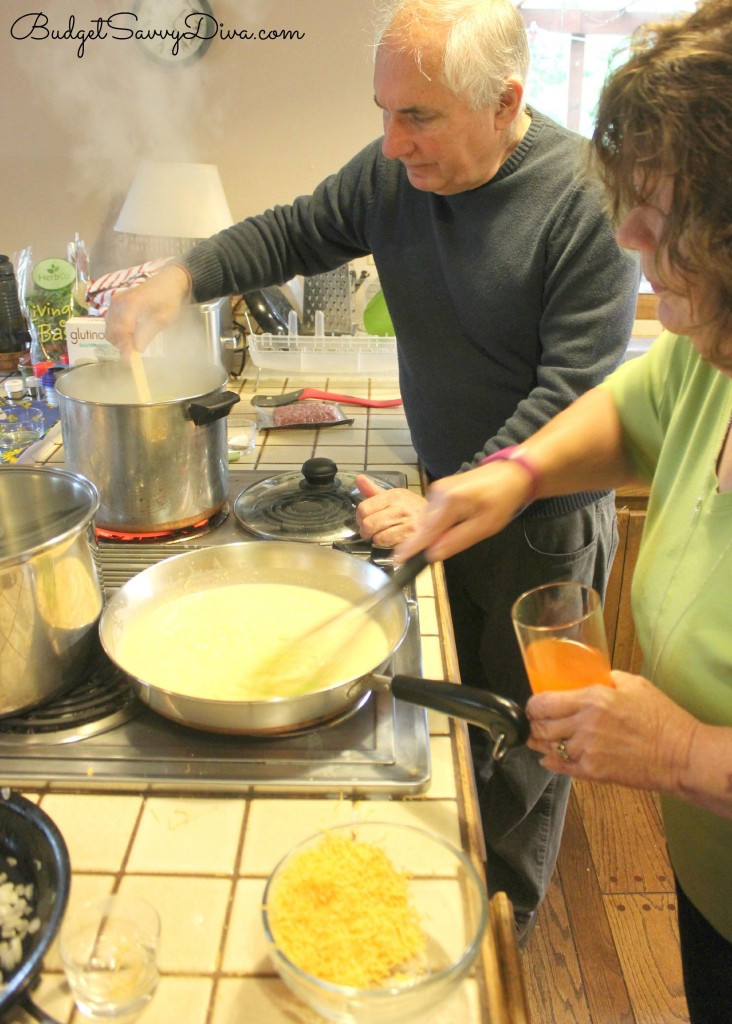 After the cheese sauce is done combine the cheese sauce and cooked pasta together.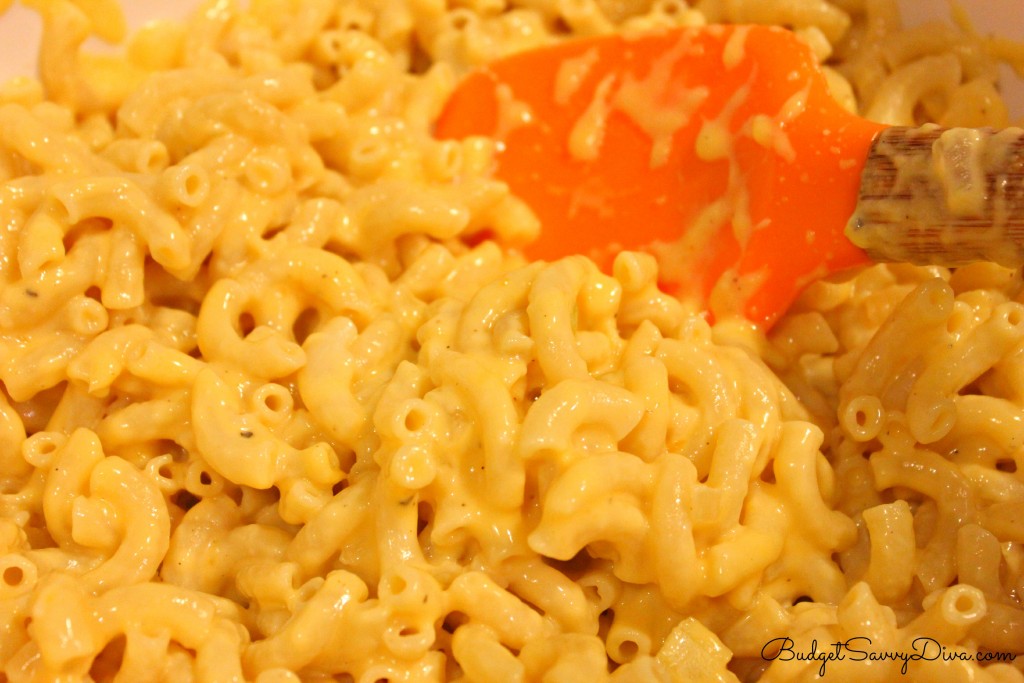 Add the ham and mix together and bake and enjoy!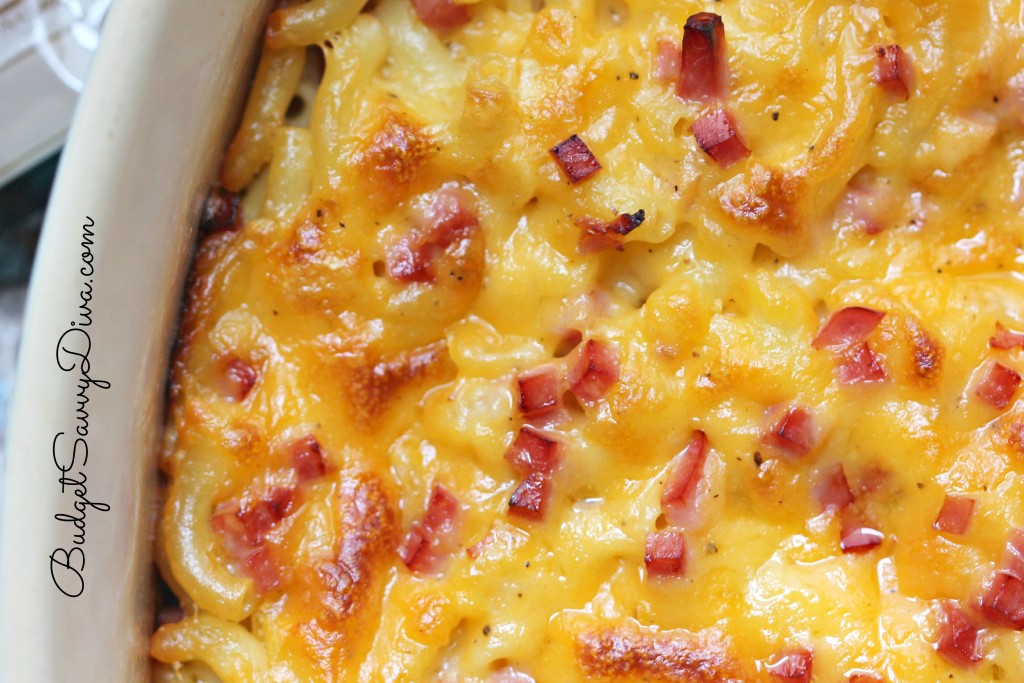 If you do make my Mac and Cheese with Ham Recipe please make sure to comment and let me know what you thought 🙂
Love You Guys!
Mac and Cheese with Ham Recipe
Ingredients
2 Cups of Cooked Pasta
2 Cups of Cheddar Cheese
½ Cup of Parmesan Cheese
¼ Cup of Onion - chopped
2 Cups of Milk
¼ Cup of Butter
3 Tablespoons of Flour
Parsley - garnish
pinch of salt and pepper
1 Cup of Smithfield Cubed Ham
Instructions
Preheat oven to 350
Grease a casserole dish
Cook pasta according to the box instructions.
In a skillet - melt butter and add flour - keep the mixture moving
After 2 minutes add in milk very slowly - keep whisking
Add onions and salt and pepper
Slowly add in the cheese - whisking and when the cheeses are melted - lower heat and keep mixing till the sauce has thickened
Add the cheese sauce and pasta together - add the diced ham
Pour into the casserole dish - bake at 350 for 15 minutes
Serve and garnish
This is a sponsored post written by me on behalf of Smithfield Anytime Favorites.