Make sure to repin this recipe
Zucchini has to be one of my favorite veggies ever. Knowing this my mom planted a ton of it! I have basically been thinking every way to use zucchini in a meal to use them all up. I have not even started thinking about ALL the roma tomatoes she has grown as well. My mom has the best green thumb I have ever seen.
Here is my mom with one of the Zucchinis – I used this one in this dish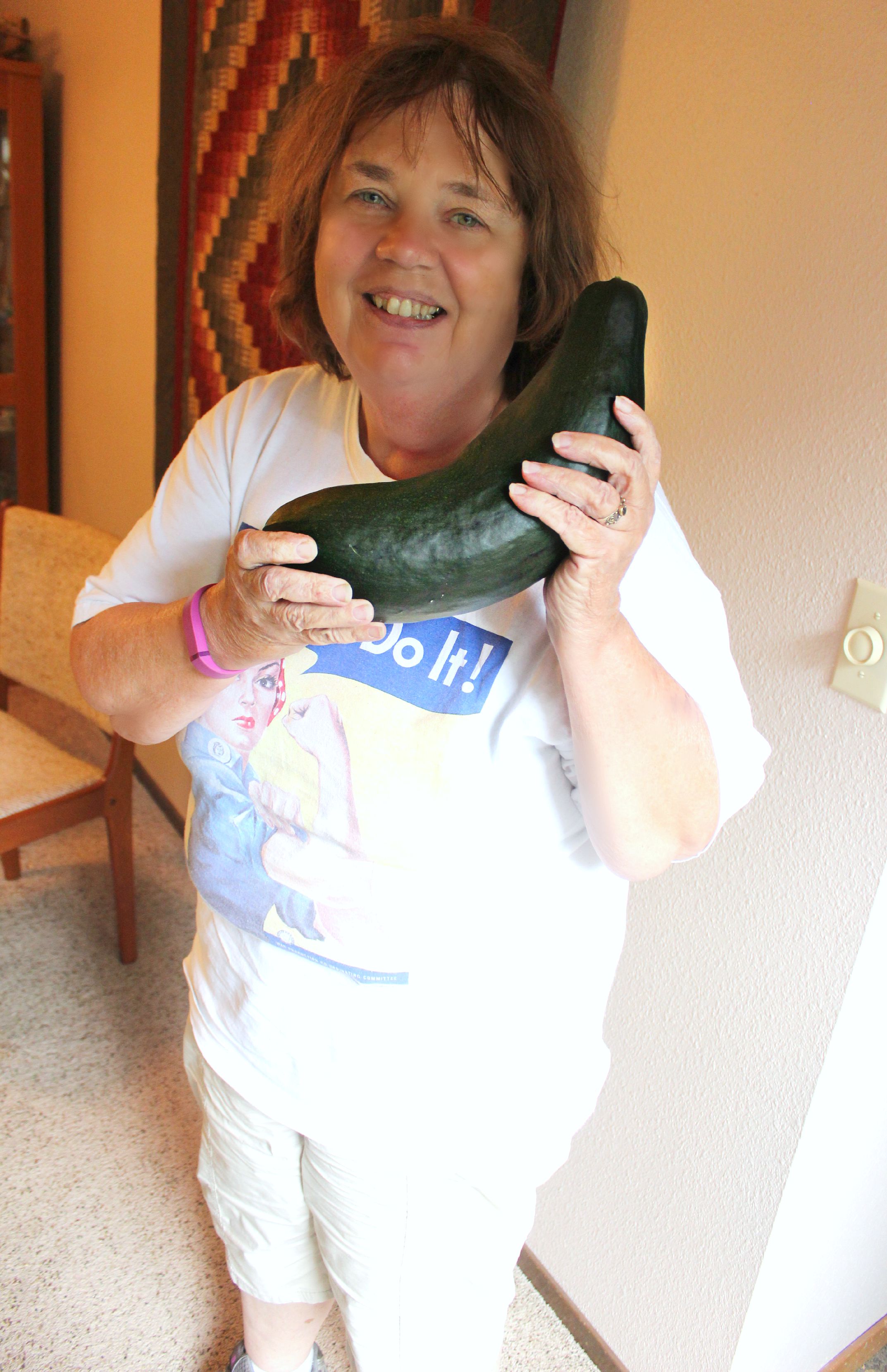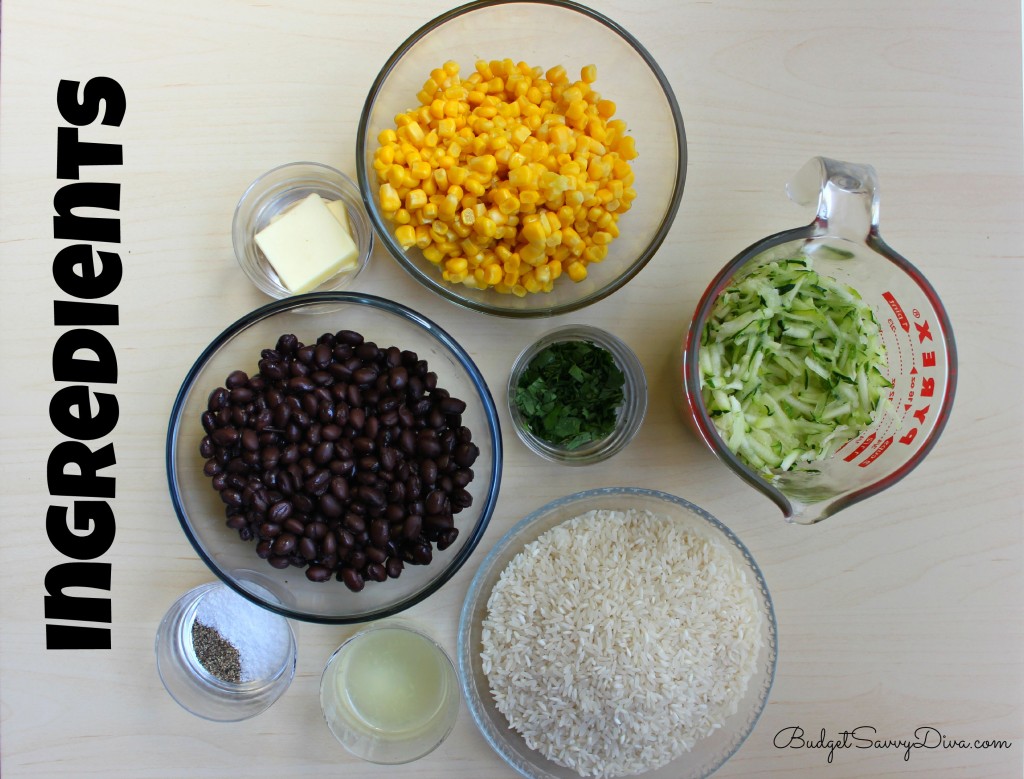 This is all that you will need. Feel free to use more veggies – when I make this again I am going to add juice of another lime ( but I am sucker for limes) and red and green bell pepper.
I loved this dish – it is also naturally gluten – free which is TOTALLY awesome! I had the rice dish for lunch and dinner — really heats up well again.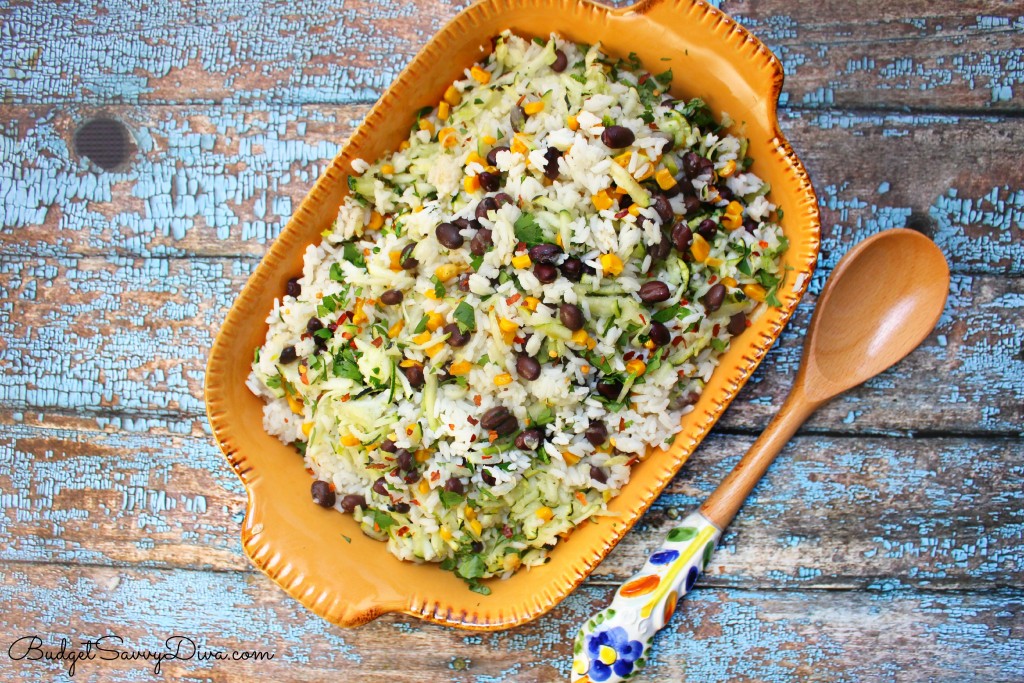 This is a great side dish – I am thinking a nice ranch chicken would be a perfect pairing. This dish is fresh but so easy and inexpensive to make.
What is your favorite side dish? Make sure to leave a comment – I would love to try new side dishes – I love when I can add fresh ingredients.
The corn and beans are from a can 🙂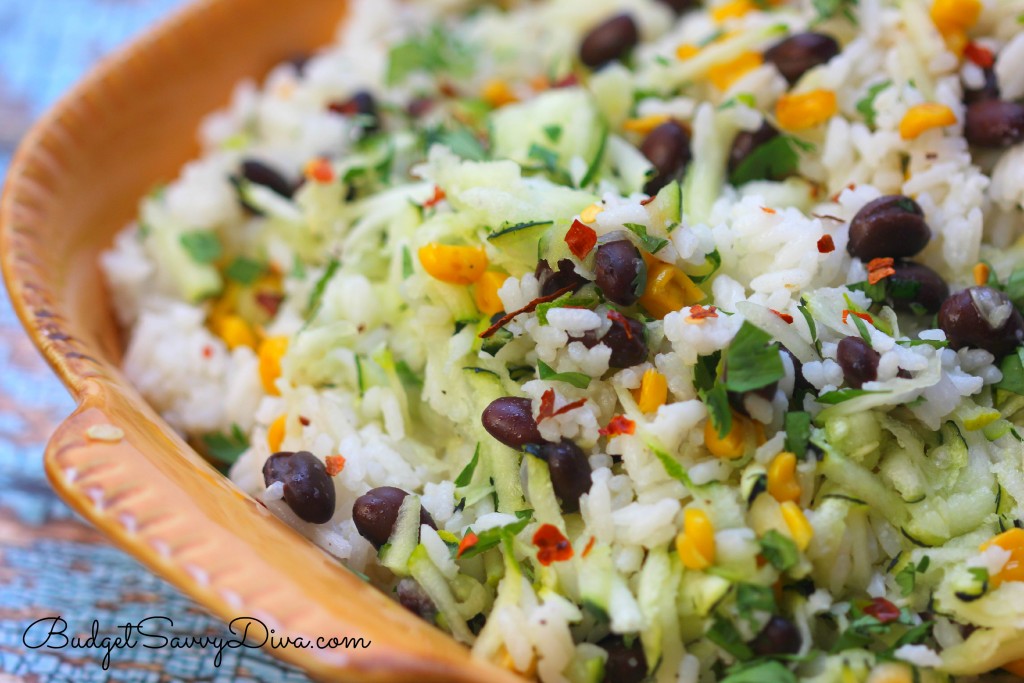 If you do make my Zucchini Rice Recipe please make sure to comment and let me know what you think 🙂
Love You Guys!
Zucchini Rice Recipe
Ingredients
3 Cups of White Rice Cooked
¼ Cup of Cilantro , Chopped Finely
1 Lime - zest and juice
15 ounces of black beans
15 ounces of corn
2 Cups of Zucchini
salt and pepper to taste
3 tablespoons of unslated butter
Instructions
Melt the butter and pour over the rice in a large bowl
Combine all the other ingredients together
Make sure to taste to know how much salt and pepper to add in
Enjoy!
Recipe is adapted from HERE