Roasted Asparagus with Garlic Perfectly Paired with Mac and Cheese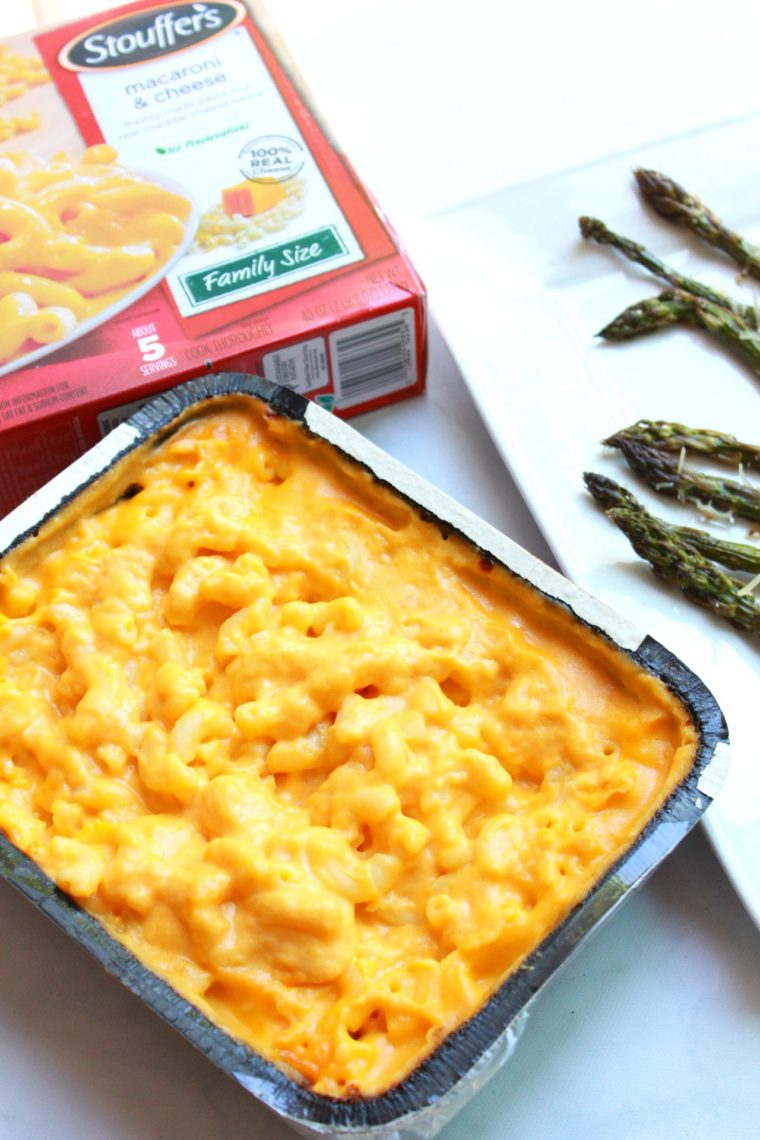 With all of my scurrying to create quick meals for Eric and me to accommodate our busy lifestyle, I felt Stouffer's was the perfect brand to work with because their food is always freshly made and comes out so tasty. Prepared meals from Stouffer's have always been a big part of my life. I even made a copycat recipe of their famously creamy macaroni and cheese, which is a great plan B if you don't have any in the freezer but you have all the ingredients and don't want to go to the store. The real deal is, of course, the best way to save time and be sure to consume thoughtful portions. I find that the easily prepared Stouffer's dishes like macaroni and cheese lend themselves so well to a green side dish that brings balance to the meal for optimal nutritional benefits. I went seasonal with this dish and prepared a delicious asparagus side with olive oil, garlic, salt and pepper to punch it up.
Roasted Asparagus with Garlic
Ingredients
1 Pound of Asparagus
1 Clove of Garlic, Minced
2 Tablespoons of Olive Oil
Salt and Pepper To Taste
Instructions
Preheat oven to 375
In a casserole dish combine - asparagus, garlic, oil, and pinch of salt and pepper
Bake uncovered for about 10 - 15 minutes depending on the thickness of the asparagus
Season with more salt and pepper if you want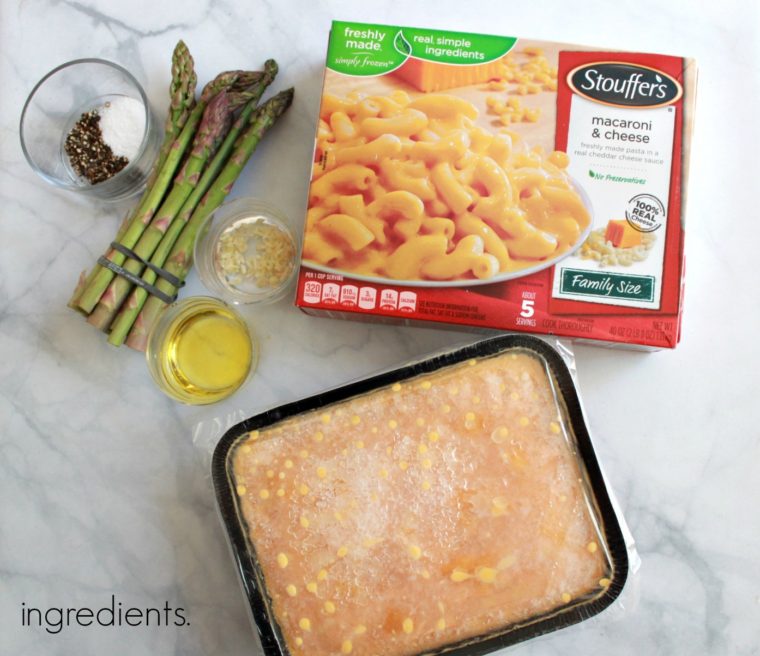 Like my side dish, Stouffer's Mac and Cheese recipe includes real, simple ingredients like freshly made pasta, cheddar cheese, milk and butter. While homemade meals are the "golden standard" for many families, we live in a busy world where whipping up homemade dishes every night can be challenging. Stouffer's Macaroni & Cheese is an easy solution that you can feel good about feeding your family.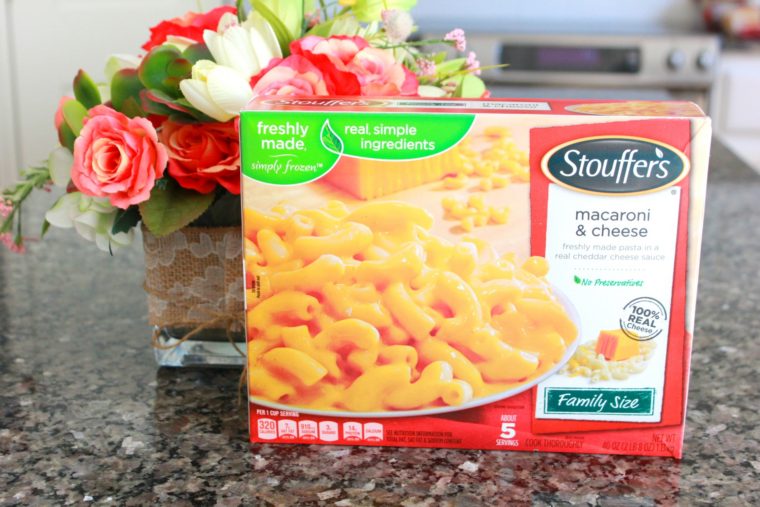 Stouffer's originated over ninety years ago as a restaurant in Cleveland that became a chain due to its initial success. Customers began ordering take out in such high numbers that the rest is history. Since then Stouffer's has been dedicated to freshly made, simply frozen meals for the public.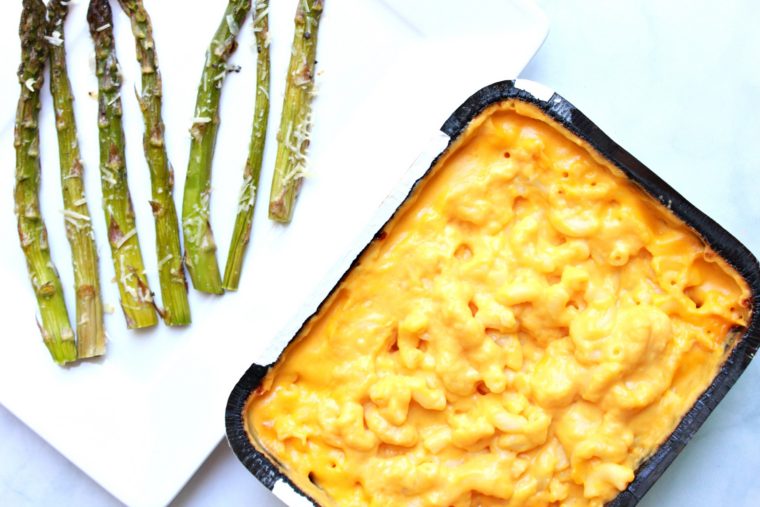 You can incorporate one or two frozen prepared meals a day to work towards a healthier eating pattern. Research shows that Americans are only meeting MyPlate recommendations for vegetables, fruit, proteins, dairy and grains seven days out of 365. One week out of 52! That is why it is so important to create simply made, nutritious side dishes to accompany a frozen prepared meal and balance your time and your nutrition. Balance your plate is an educational program designed to help you put together delicious and nutritious meals that incorporate both frozen and fresh foods. This recipe of Stouffer's Mac & Cheese and my delicious Asparagus is one of those great ways to develop that healthier eating pattern during your busy schedule.
I was selected for this opportunity as a member of CLEVER and the content and opinions expressed here are all my own.