The BEST Dinner Rolls Ever Recipe

Every Thanksgiving I make these rolls and my family LOVES them. They are gone SO fast but they are oh so VERY good.
I am making them again this Thanksgiving and I thought it was about time that I shared the recipe with you 🙂
I use Rosemary for the top – but you can really use any of your favorite herbs
I really hope you enjoy the recipe!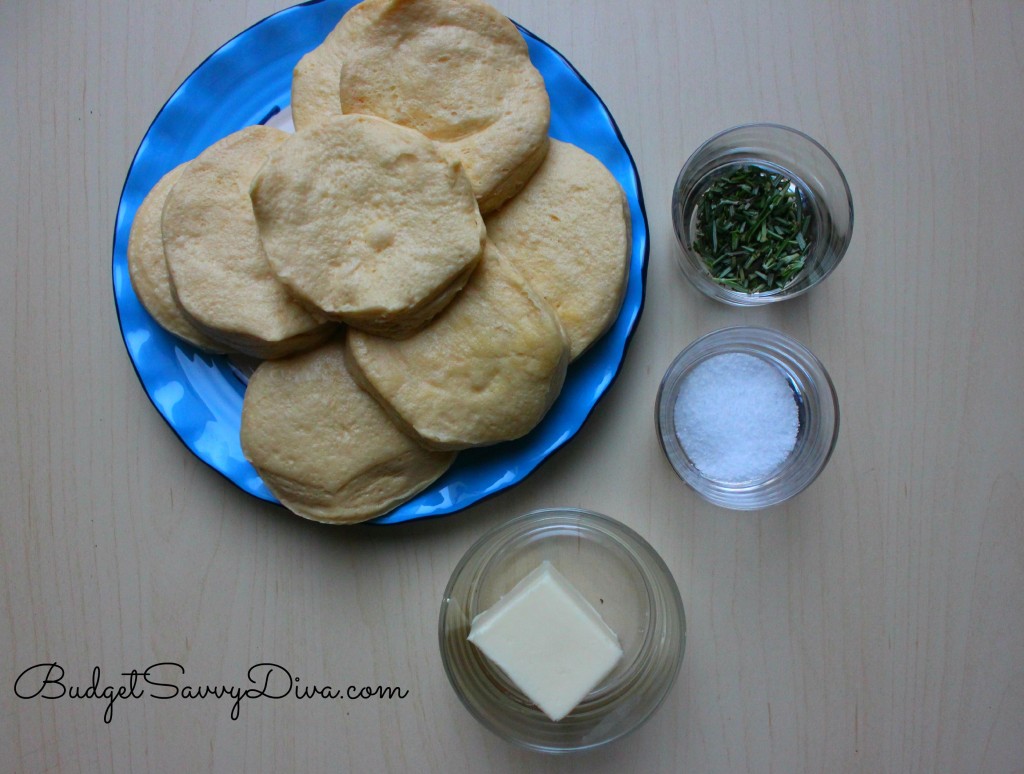 Yep this is ALL you need to make the BEST dinner rolls ever! They are so simple you can prepare the rolls the day before and simply bake at 350 for 20 minutes and serve!
I tend to choose the rolls with the flakey layers ( that is what my family likes) but you can choose whatever you may like.
I use a cast iron pan – but you can use whatever you want – even a casserole dish.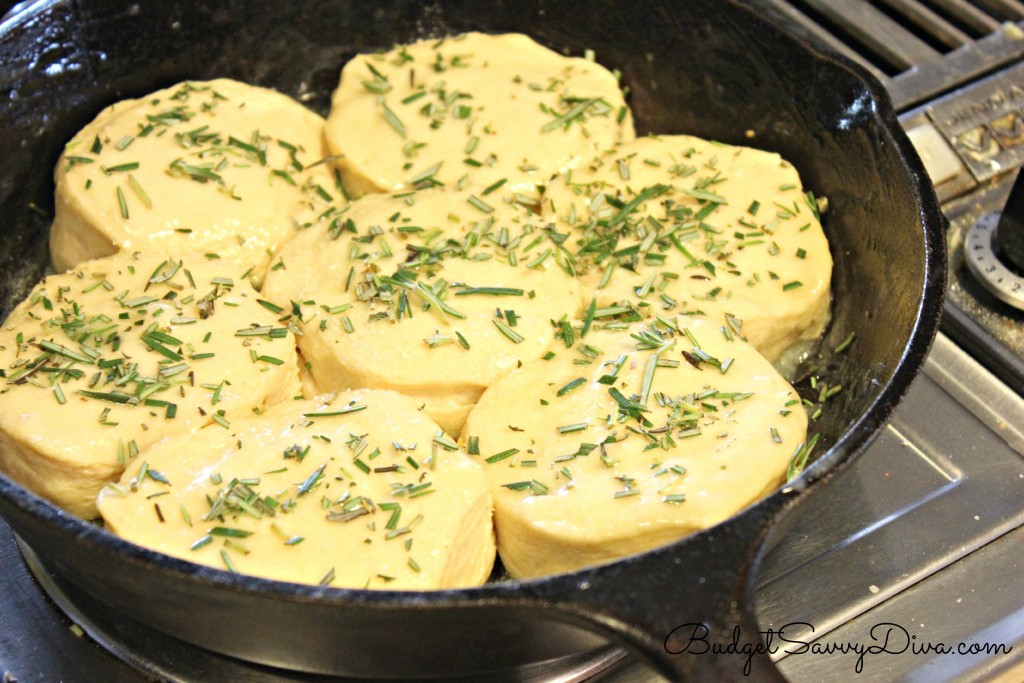 What I also like about this recipe is that anyone in your family can make them – even the kids or a family member that is not that great in the kitchen 😉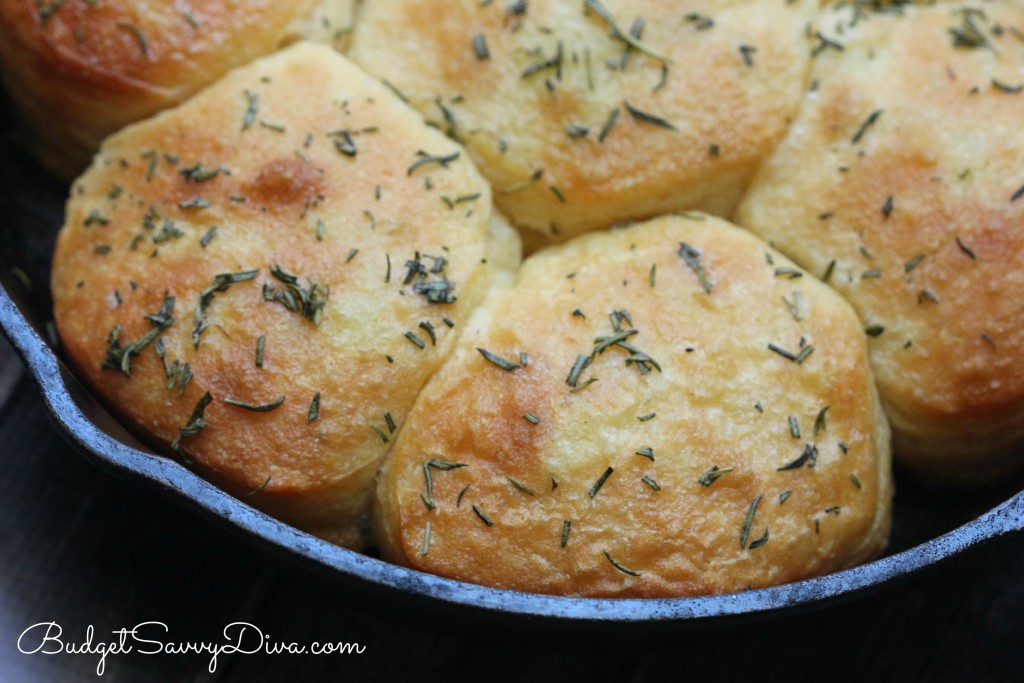 These rolls are SOOO good you will not even have to serve butter with them.
If you do try my The BEST Dinner Rolls Ever Recipe please make sure to comment and let me know what you thought 🙂
Love You Guys!
What are the typical rolls that you normally serve for Thanksgiving? I really hope you try my recipe!
The BEST Dinner Rolls Ever Recipe
Ingredients
1 Roll of Refrigerated Rolls
2 Tablespoons of Butter ( salted)
Flaked Salt
Fresh Rosemary - 1½ Teaspoon
Instructions
Preheat oven to 350
Melt the butter and brush onto the pan - be liberal with application
place rolls into the pan - brush on the rest of the butter
sprinkle salt over the rolls
sprinkle rosemary on the rolls
Bake for 20 minutes - make sure to check the rolls after 15 minutes
Enjoy!