Holiday Cranberry Glazed Meatballs Recipe

Wahoo! The holidays are finally here and I could not be more excited. My home is the house that all my friends gather at for Friendsgiving ( think of it like Thanksgiving but with friends). I always like to go all out and I thought I would share one of my easy yet most loved recipes from the evening. I love cranberries in everything so I thought it would be super fun to make some yummy meatballs with a cranberry glaze. I served up these babies before the big dinner – and boy did they go quickly.
I used Johnsonville Ground Italian Sausage ( mild) – this is always go-to for this recipe. My husband loved Johnsonville sausage for dinner during the week. What I love is Johnsonville ground Italian Sausage is already ground so I did not have to do anymore preparation.
My biggest tip for hosting a Friendsgiving – is plan ahead and make sure to enjoy your friends.
My friends loved how moist the meatballs were – they were simple and easy and I really hope you try this recipe. What type of recipes do you like to make for Friendsgiving? What other ways would you use Johnsonville Ground Italian Sausage?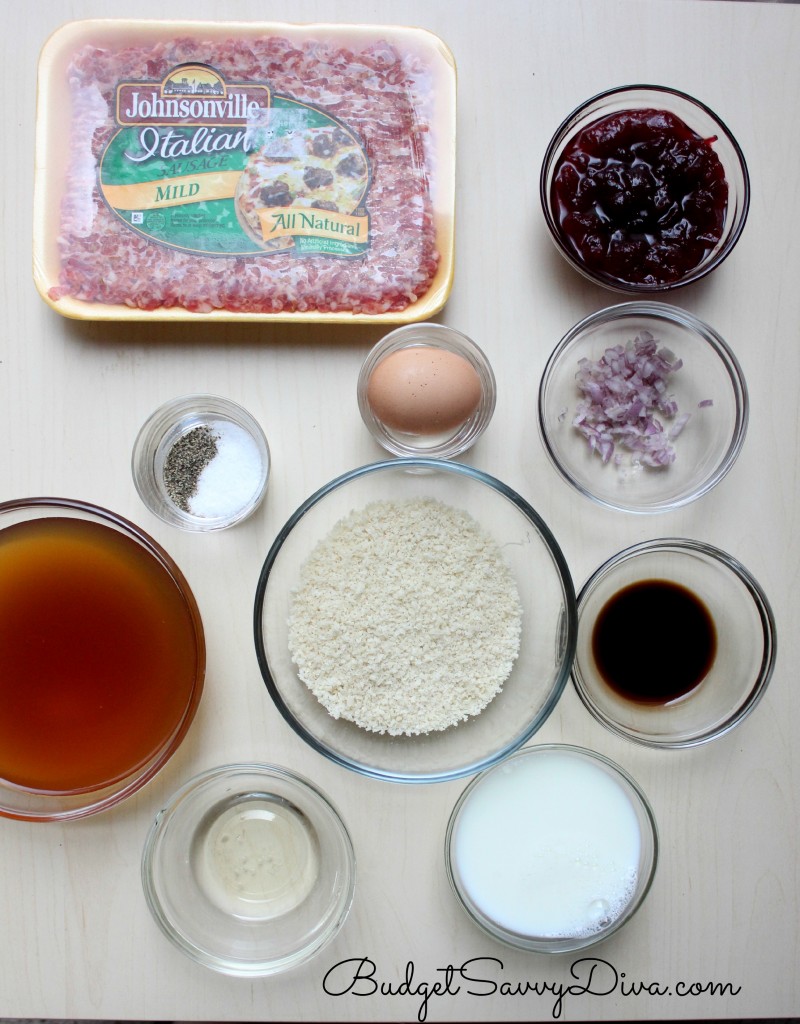 .
This is everything you will need for this recipe 🙂 What I love is that you can make the meatballs ( without cooking them the night before your Friendsgiving)
Here is my dad cooking up the meatballs 🙂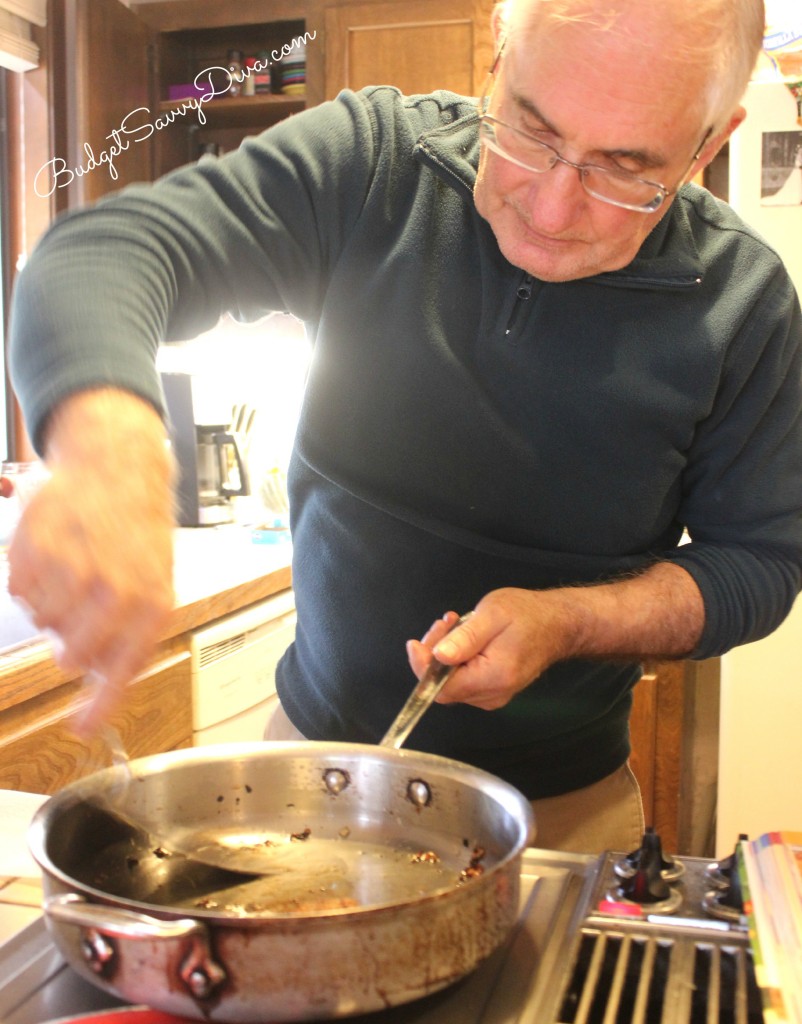 Once the meatballs are fully cooked simply glaze the meatballs and they are ready to enjoy!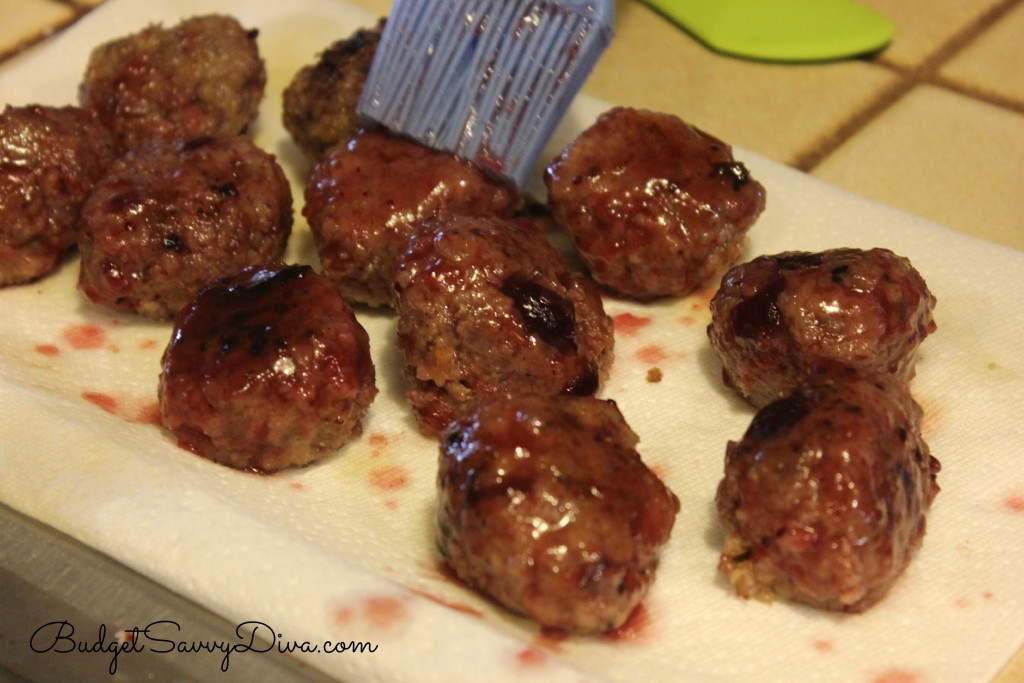 Add the toothpicks and you are DONE to enjoy!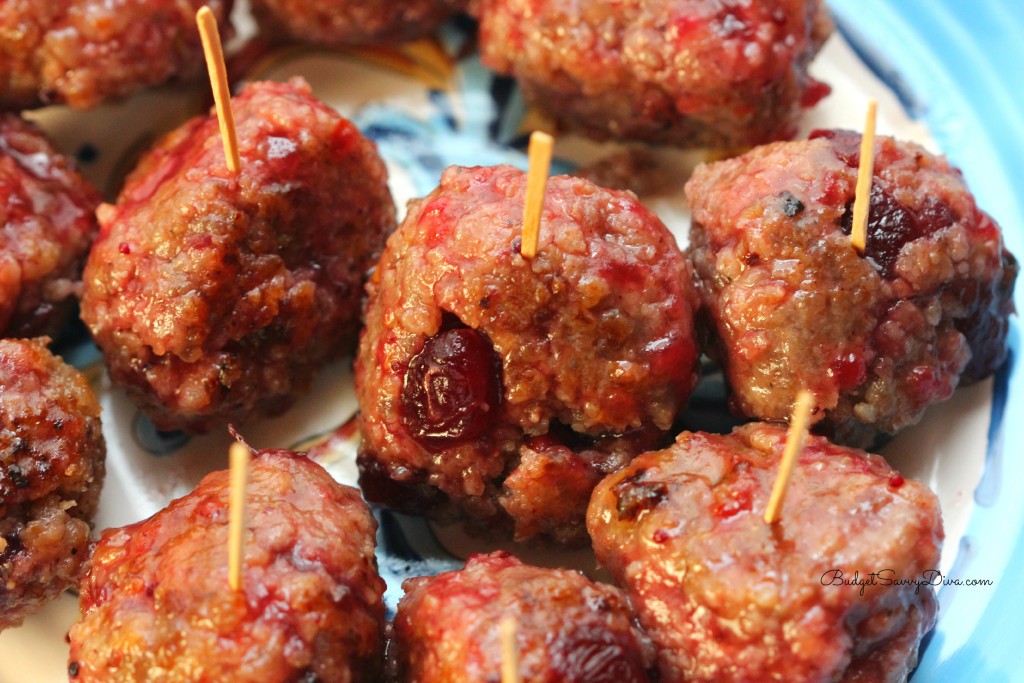 If you do make my Holiday Cranberry Glazed Meatballs Recipe please make sure to comment and let me know what you think 🙂
Enjoy!
This is a sponsored conversation written by me on behalf of Johnsonville. The opinions and text are all mine.
Holiday Cranberry Glazed Meatballs Recipe
Ingredients
1 pound of Johnsonville Ground Sausage
1 Cup of Breadcrumbs
1 Shallot - Diced
½ Cup of Beef Broth
½ Tsp of Salt
½ tsp of pepper
1 Teaspoon of Worcheshire Sauce
1 Teaspoon of Lemon Juice
½ Cup of Prepared Cranberry Sauce PLUS ¼ Cup of Cranberry sauce
1 Egg
1 Tablespoon of Milk
Oil
Instructions
In a large bowl - mix Johnsonville Ground Sausage, breadcrumbs, shallot, salt, pepper, worcheshire, egg, milk , and ¼ Cup of cranberry sauce.
Form meatballs - I did about 3 Tablespoons of mixture for each meatball
Add about 2 tablespoons of oil to a skillet - over medium heat cook the meatballs - this can take about 15 - 20 minutes - keep them moving. I cooked them all at once.
While the meatballs are cooking make the glaze by mixing together cranberry sauce, beef broth and lemon juice
When the meatballs are cooked add the glaze onto the meatballs