Digital Coupons At Dollar General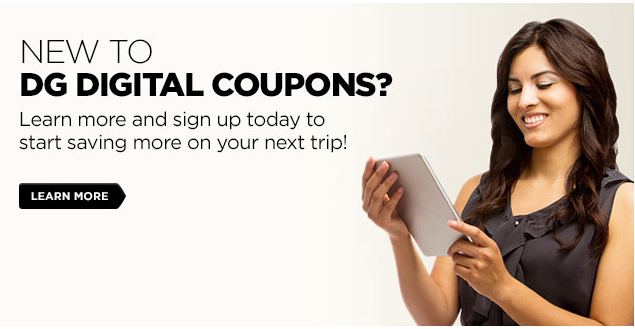 The holidays are here and I am having tons of people coming by the house today through the rest of the year. So I have to stock up on bath tissue and paper towels.
I went to my local Dollar General to get what I needed. I was excited to use the Dollar General coupons that I can load right into my Dollar General account.
This time I was lucky enough to find coupons for Scott ( both bath tissue and paper towels ) which is my favorite brand.
Signing up for digital coupons at Dollar General is easy. Just follow the steps below.
To redeem Digital Coupons:
1. Sign up at or visit the DG App.
2. Create account and load which SCOTT® coupons you would like to use
3. Visit your local Dollar General to redeem coupons at checkout.
Dollar General Digital Coupons Available Now:
Digital Coupons: Valid – December 6 to December 31
Save $1.00 off any (1) SCOTT® Paper Towels
Save $0.50 off any (1) SCOTT® Extra Soft Bath Tissue
Save $1.00 off any (1) SCOTT® 1000 Bath Tissue
Also find these 3 special SCOTT® Bonus Packs in-store through the end of February 2016.
• SCOTT® 1000 Bath Tissue, 16 pack (2 Free Rolls)
• SCOTT® Choose-A-Sheet Paper Towels, Mega Roll 6 Pack (Bonus 15% Sheets)
• SCOTT® Extra Soft Bath Tissue, Double Roll 16 pack (2 Free Rolls)