DIY – Making The Ultimate Coffee Gift Basket

My husband loves coffee. I mean LOVES Dunkin' Donuts® Coffee – he seriously does not function till his 2 cups of coffee. We were trying to come up with an idea for a gift basket for Christmas gift for a couple and we both decided on making a coffee gift basket since they love coffee as much as Eric does. I was recently asked by The J.M Smuckers Company to create some unique tips for using a new product and I wanted to share with you.
Eric was in charge of picking out the coffee and my job was to find the mugs ( you never can have enough of mugs) – I also thought it would be fun to include some Christmas Popcorn. Sweet and Coffee are such a great combination. Eric can never have enough Dunkin' Donuts® coffee while visiting friends and family or while they are visiting you. So I thought it would be the perfect coffee to choose for this gift basket.
If you want to find the popcorn recipes go HERE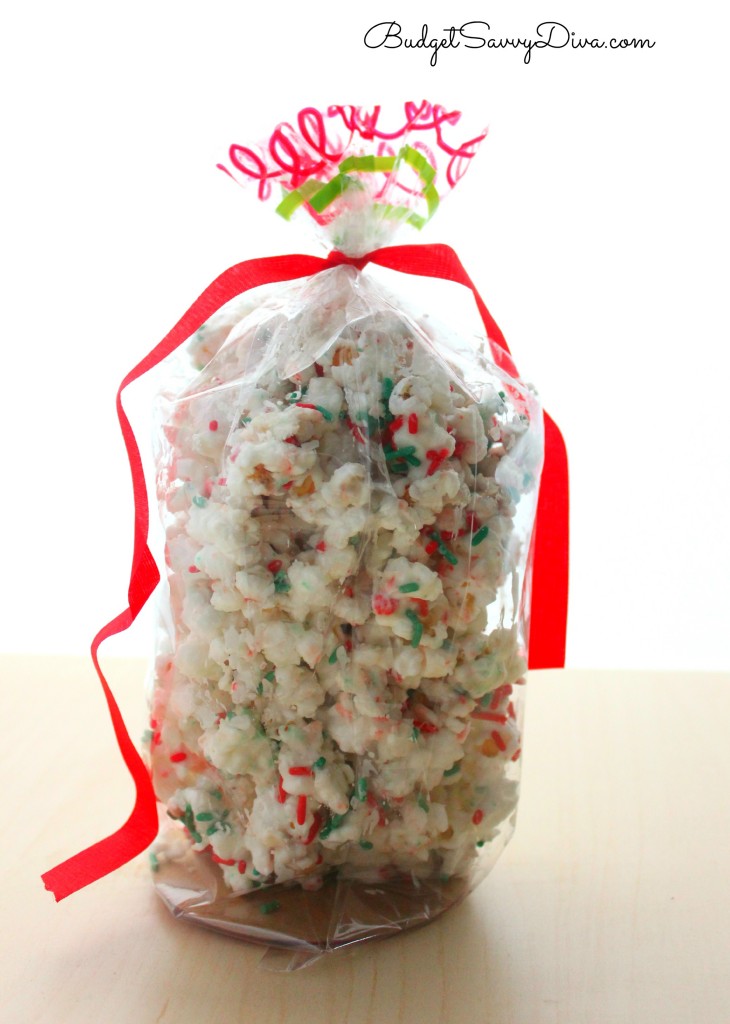 I got everything I needed at Walmart including the Dunkin' Donuts® Coffee.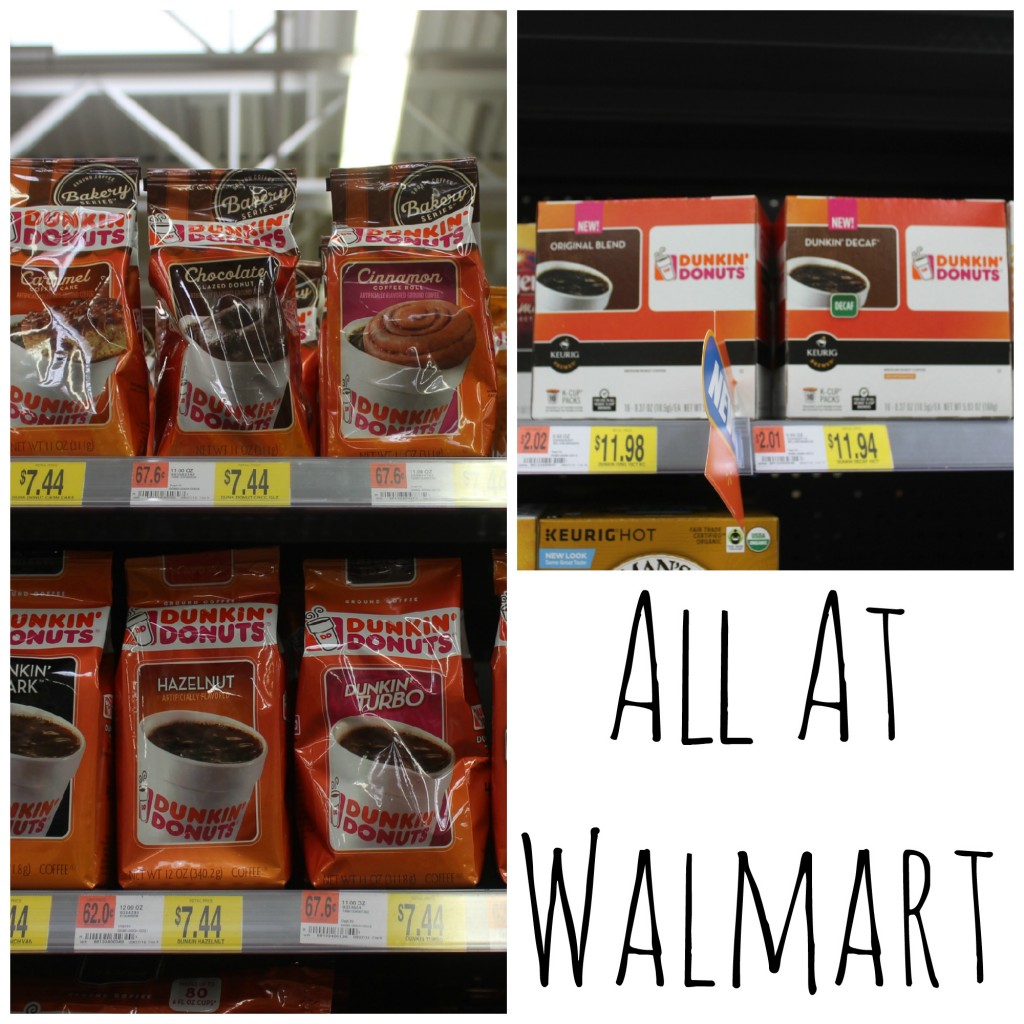 There is such a large collection of Dunkin' Donuts® Coffee at Walmart – I picked K-Cups® and couple of roasts. There are Seasonal and a Bakery Series® to try – for this gift basket I wanted to stay true to classic flavors.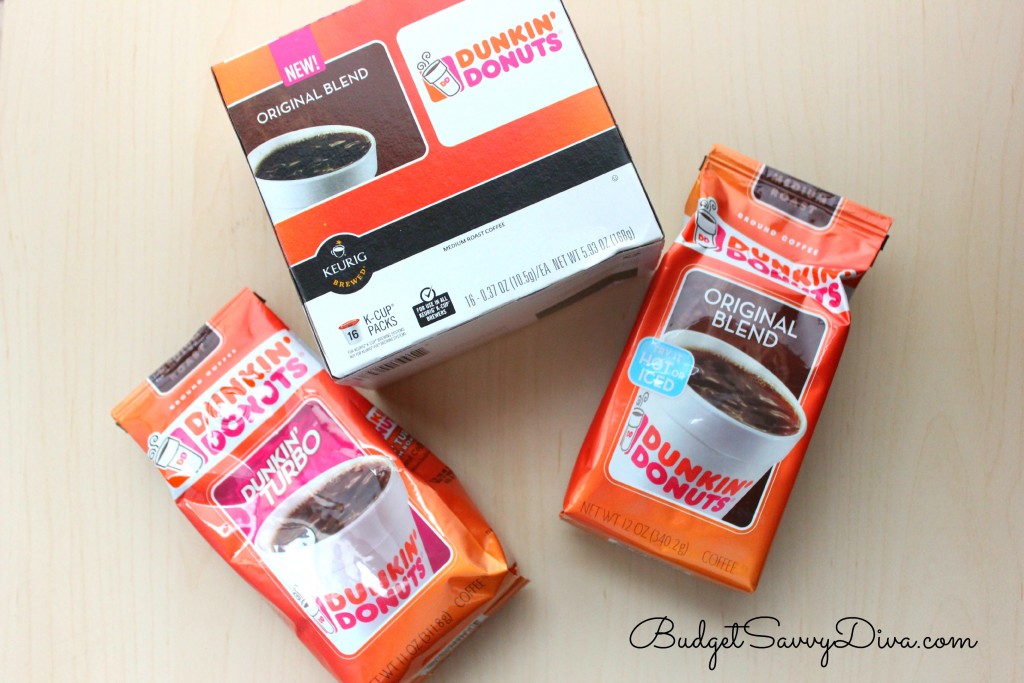 What would you include into your Ultimate Coffee Gift Basket? I thought about it for a while and I decided the coffee needs to be the centerpiece of the basket.
The next stop was the mug station. I wanted something very colorful – I really think it is important to have a "pop" of color in any gift basket.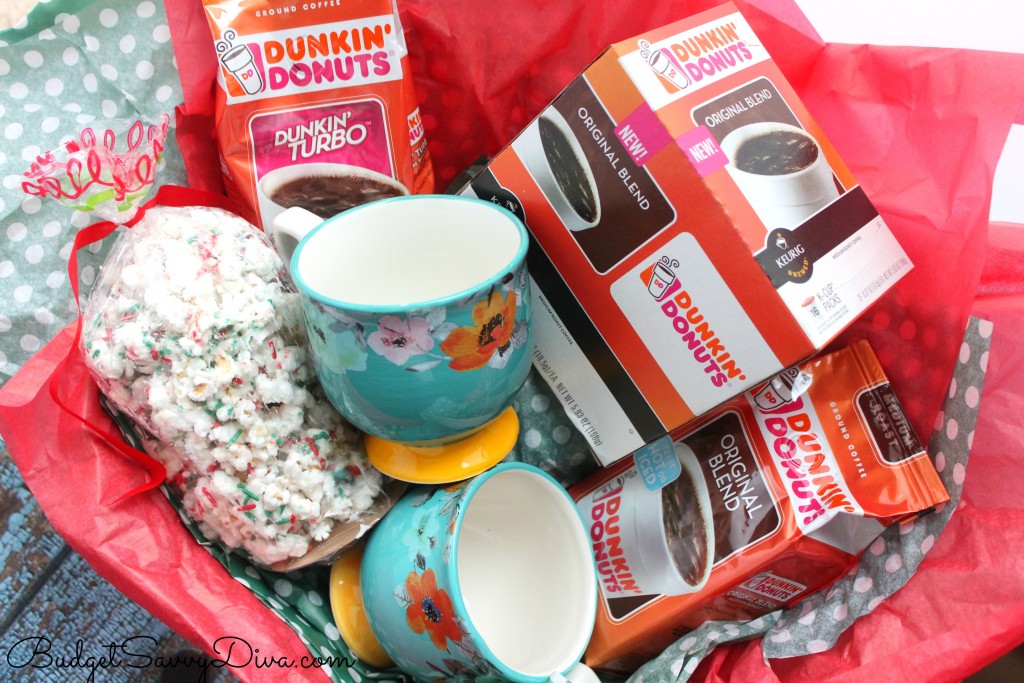 Having colorful tissue paper is also important. One helpful hint is that I stock up on tissue paper on after Christmas sales to use for the next year. I have a few large storage boxes for this very reason. It really helps out when the next Christmas rolls around.
It is also very important to add a edible element to the basket – I went with homemade popcorn with white chocolate and sprinkles. Also great idea would be cookies.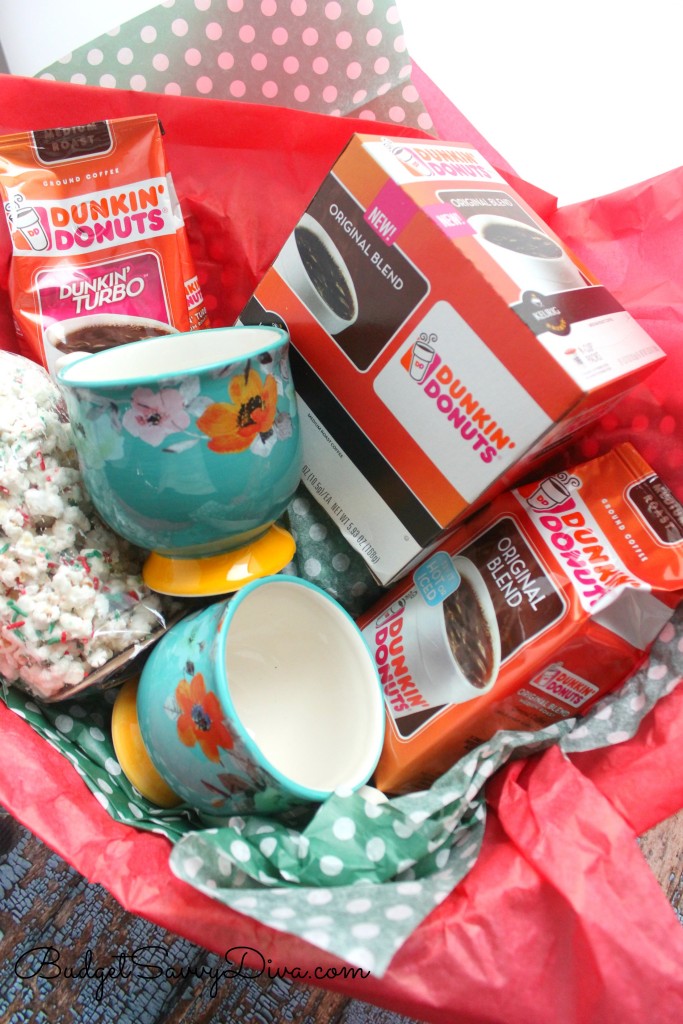 $1.00 off via Ibotta of Dunkin' Donuts® Coffee exclusively at Walmart.
This is a sponsored conversation written by me on behalf of Dunkin' Donuts® . The opinions and text are all mine.