DIY – Get Well Mason Jar Gift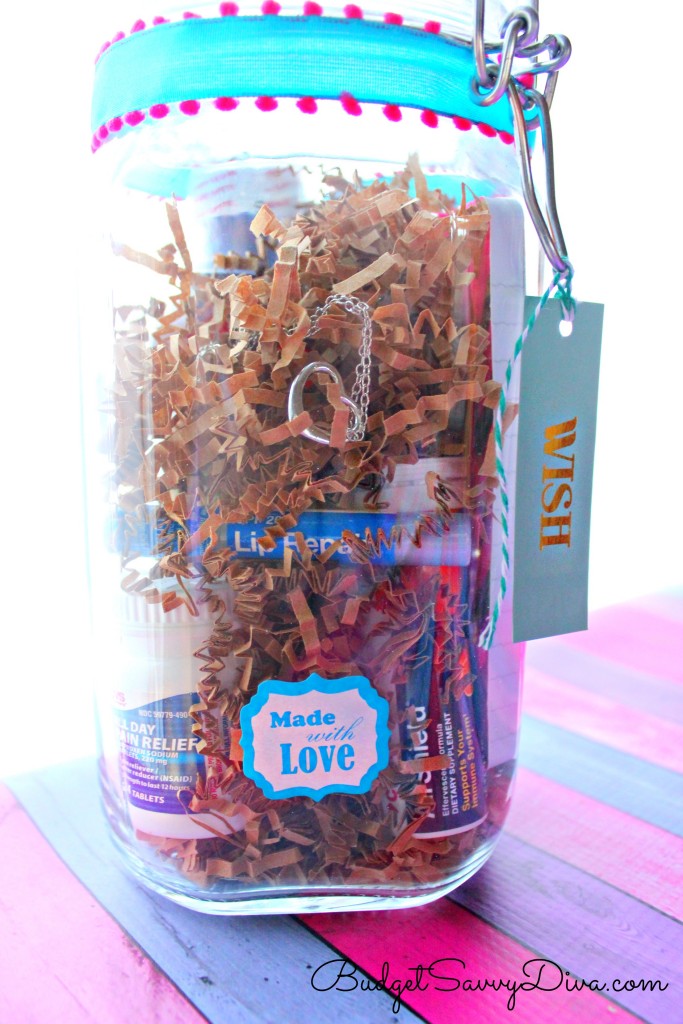 Make sure to pin this DIY and leave a comment if you want to see more DIYs
I have been talking a bunch about ways to avoid getting sick so I thought it would be interesting to do a DIY when someone you know gets a cold or flu and how you can make them feel better.
This is not your ordinary get well gift basket – first I wanted to use something other than a basket. I love using containers that can be used again and again – I picked up this large mason jar at the store. I love using these large jars to make summer tea.
What I love about this DIY is adding elements that are not normally in a get well basket. I added a necklace I made and notebook. I also buried everything so the recipient can dig through the jar and get all the goodies. It is fun but not to difficult – I know when you are sick you do not want to do much of anything.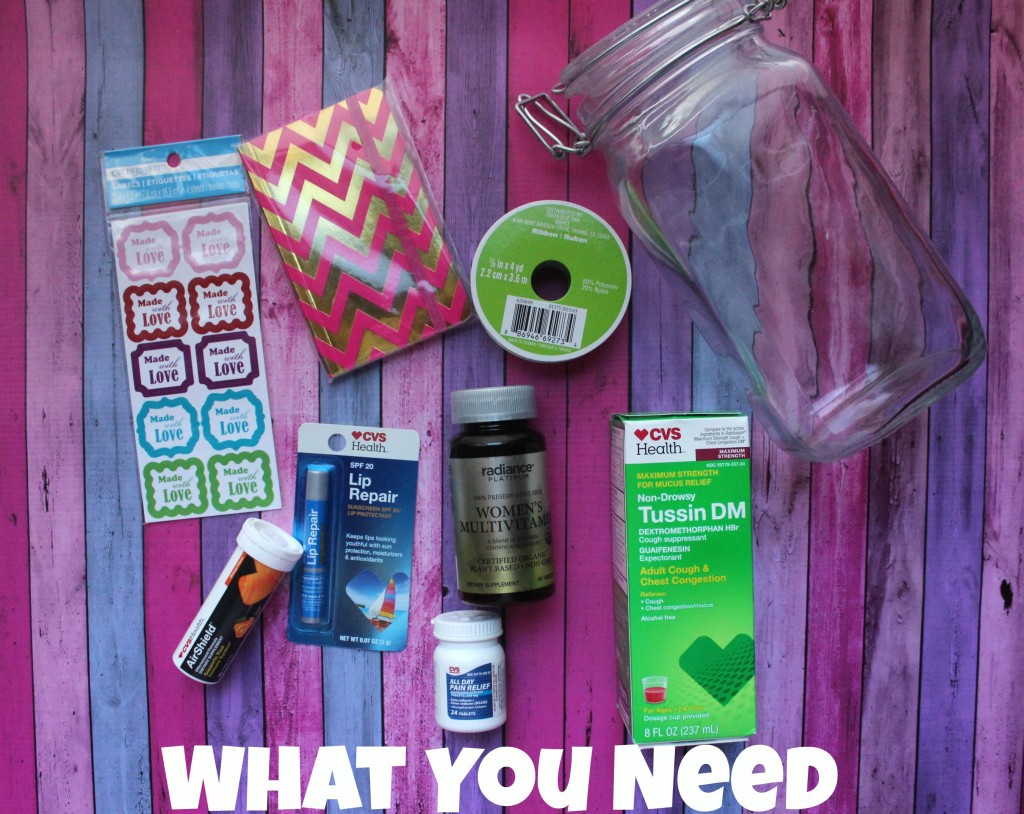 I also added a sticker plus some ribbon – it really is those little touches that can really help someone feel better. I know it works for me 🙂
For inside the mason jar I wanted to include a large array of what someone would need. I decided on 5 items, each are very different from each other.
Once you get everything you need – just assemble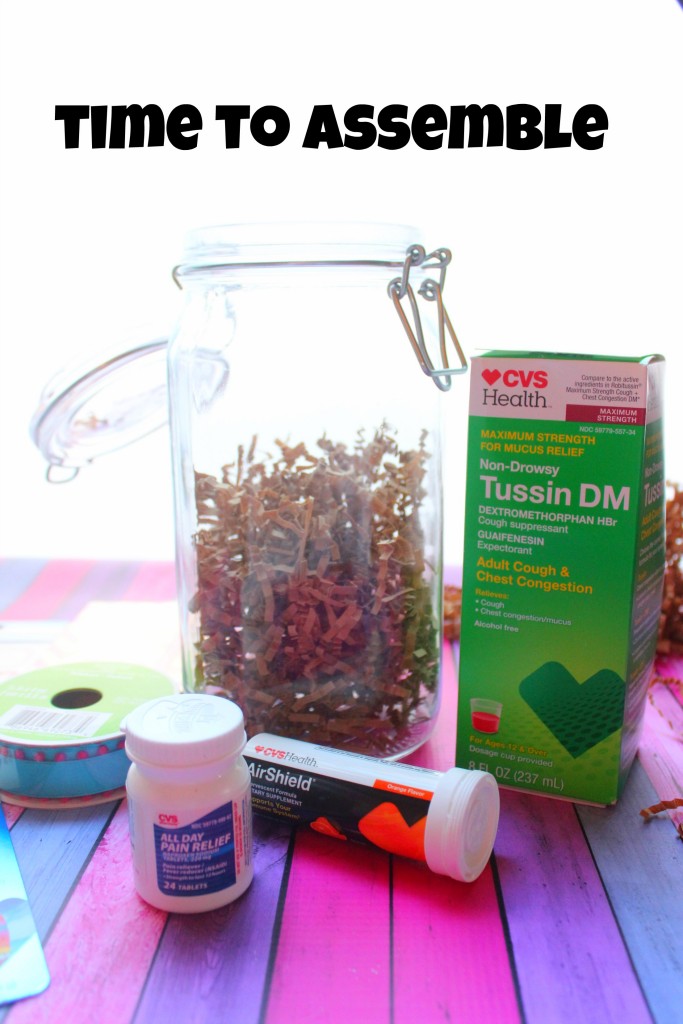 Disclosure: I'm proud to partner with CVS/pharmacy for the #StayHealthyWithCVS campaign. I am being sponsored by CVS/pharmacy for my posts and activities, but all opinions expressed are my own, and all product claims or program details shared should be verified at CVS.com or with the appropriate manufacturers.