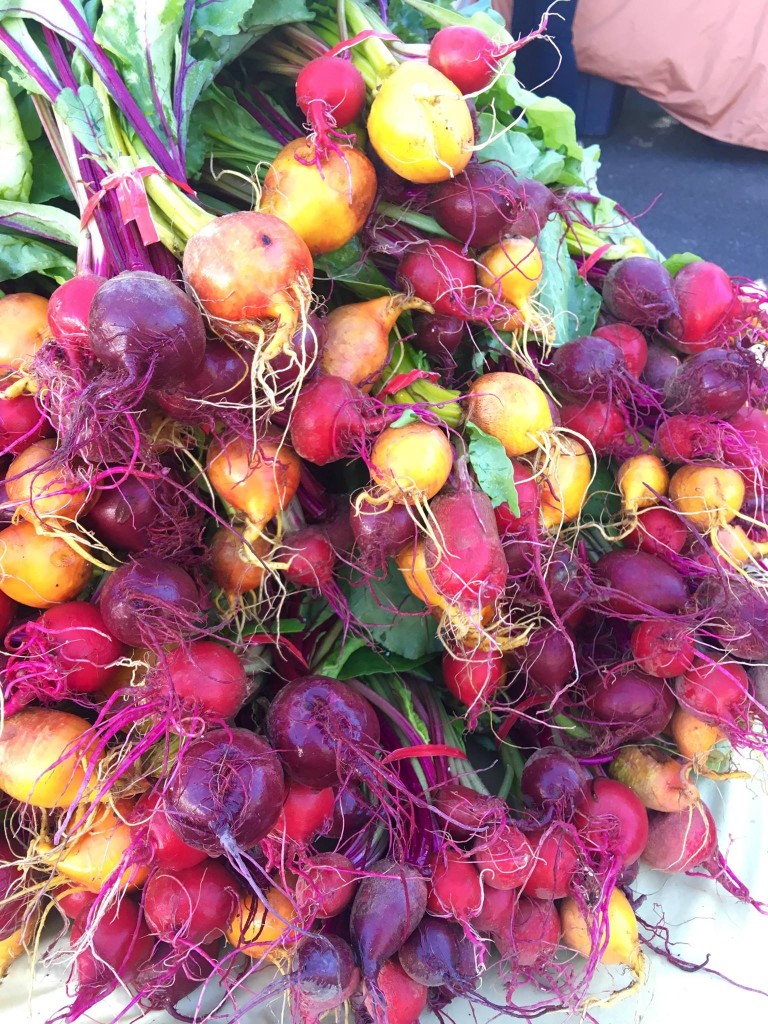 If you did not know Oregon is full of wonderful farms – many of them participate in farmers markets in the area. Right now the farmers market does not have a ton of my favorite buys ( like raspberries) but there were strawberries.
I do not go to the Farmers Market that often since Saturday is the normal relax day in my house after a long week of work. But since the local Farmers Market was having its opening day I thought it would be fun to go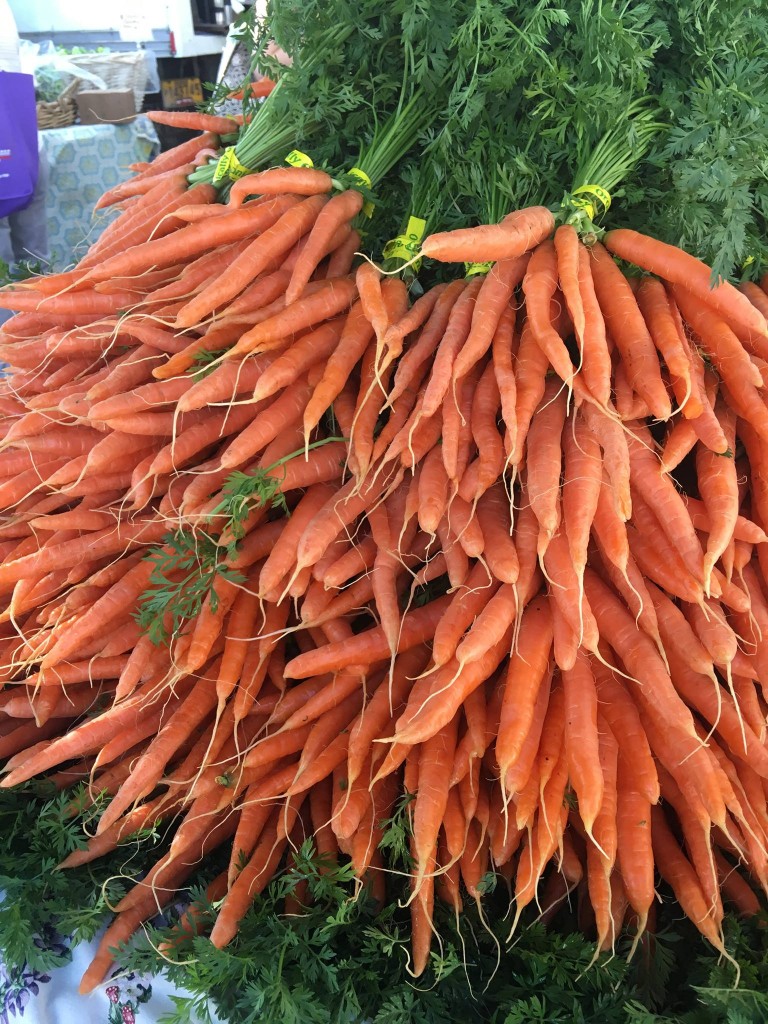 I really wanted to buy a bunch of carrots – but I honestly have no idea what I would do with them. I have bought carrots so many times and they always go bad. I do have recipes for them but I never seem to get around to actually making anything. I am a more potato girl.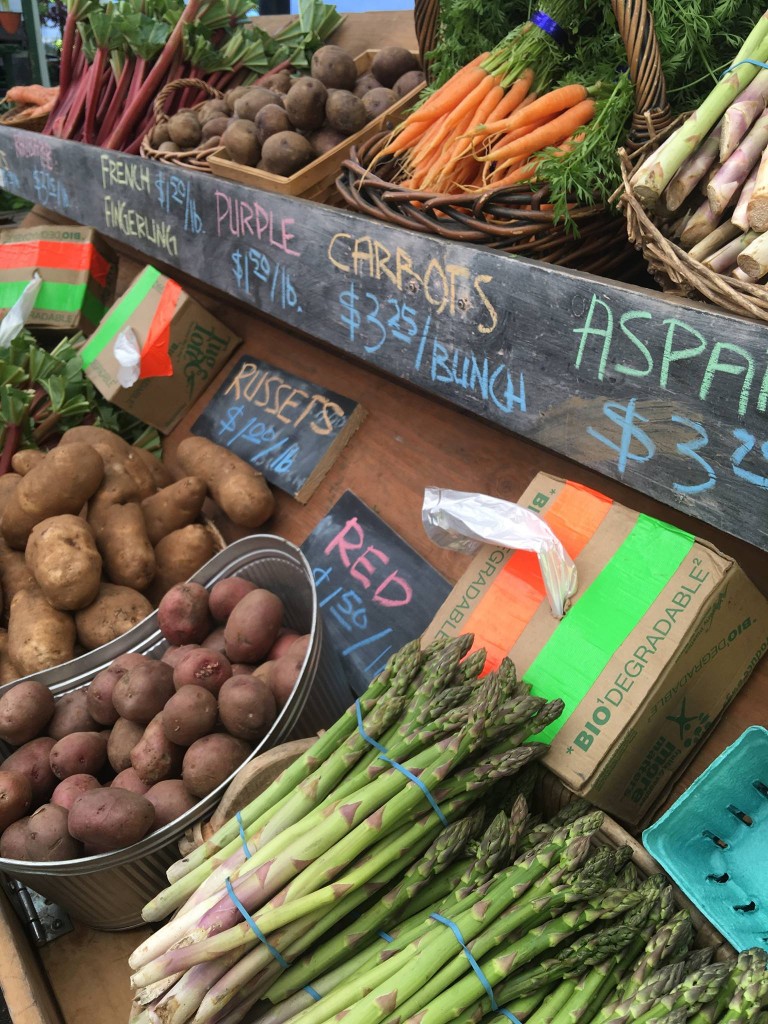 I did end up buying asparagus ( one of my favorites) – my favorite way to prepare them is a little olive oil and salt and pepper ( bake for about 20 minutes at 350) – SO yummy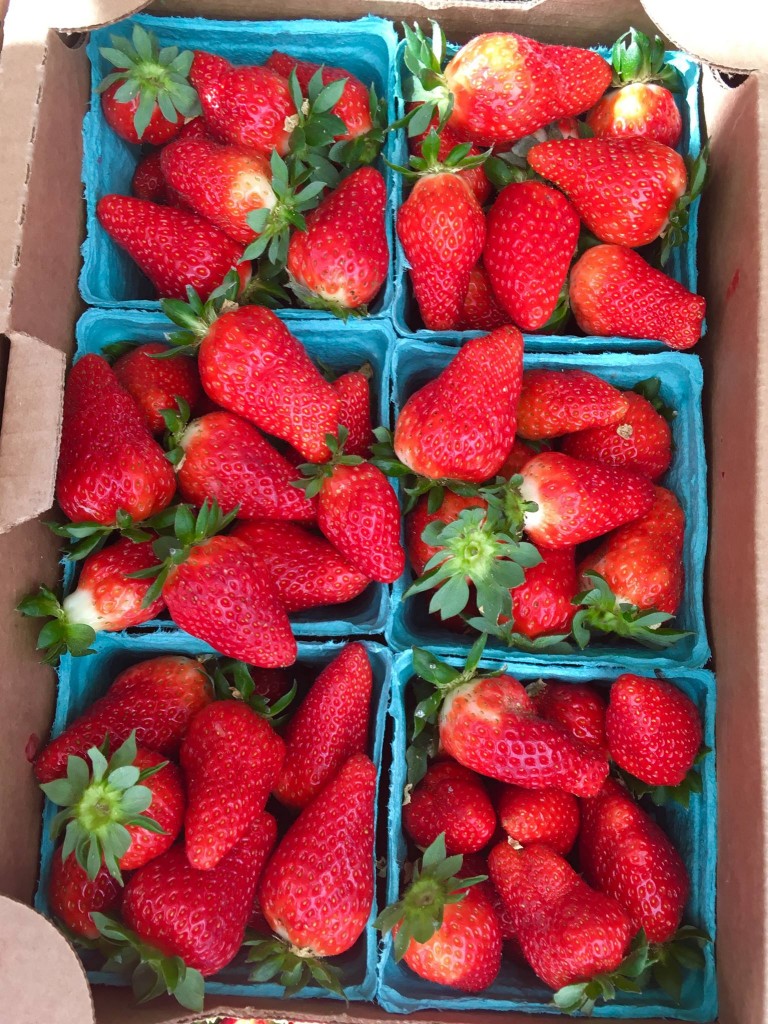 I was able to pick up some strawberries which I was really excited about – fresh strawberries are amazing.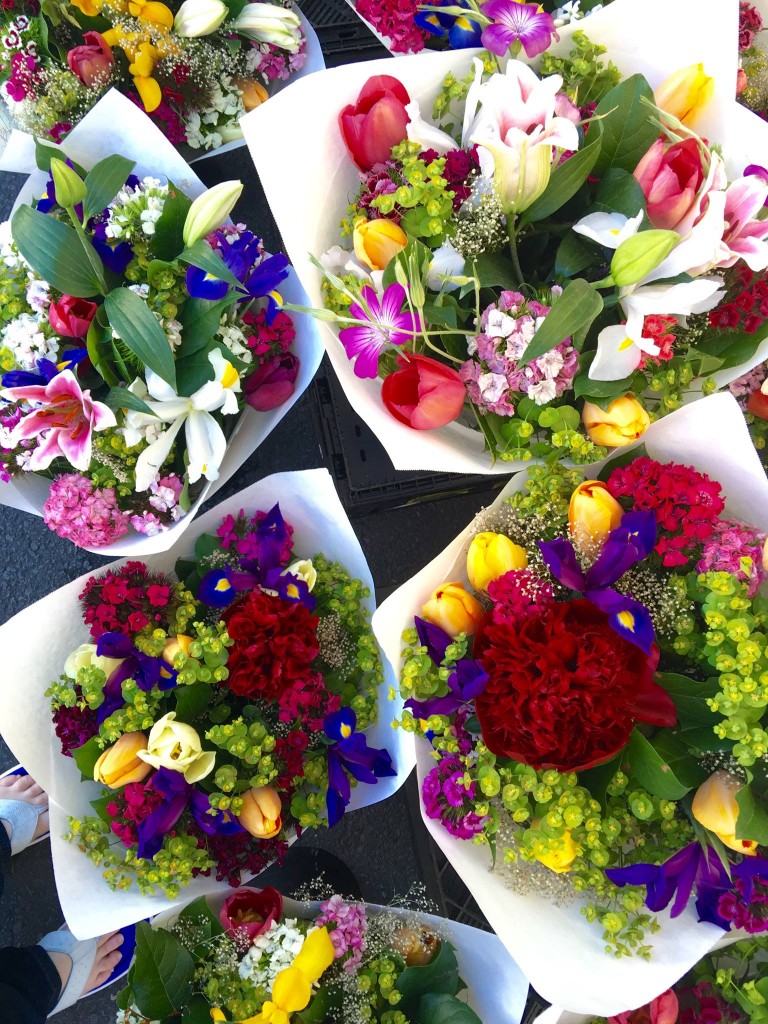 I always love to look at all the flowers – most of the time I do not pick any up ( I tend to buy all my fresh flowers from Trader Joes) but this was Mother's Day weekend so I got a bouquet for my mom for $15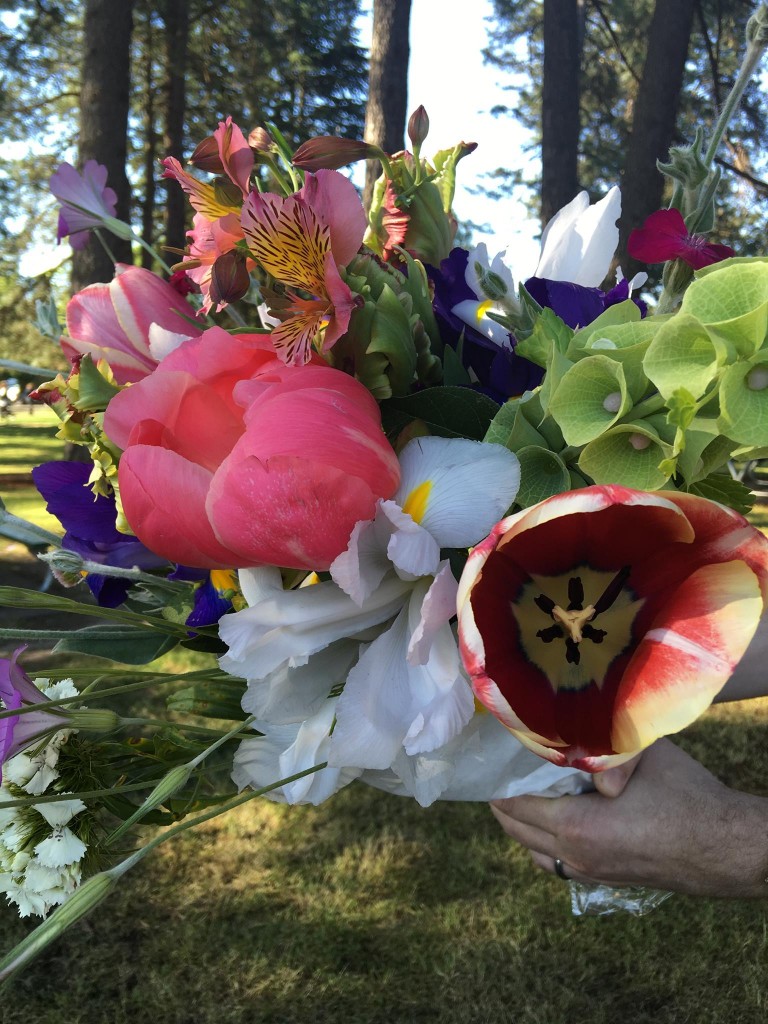 She really loved them – I think it was a pretty good deal for high quality flowers.
This is everything I bought from the Farmers Market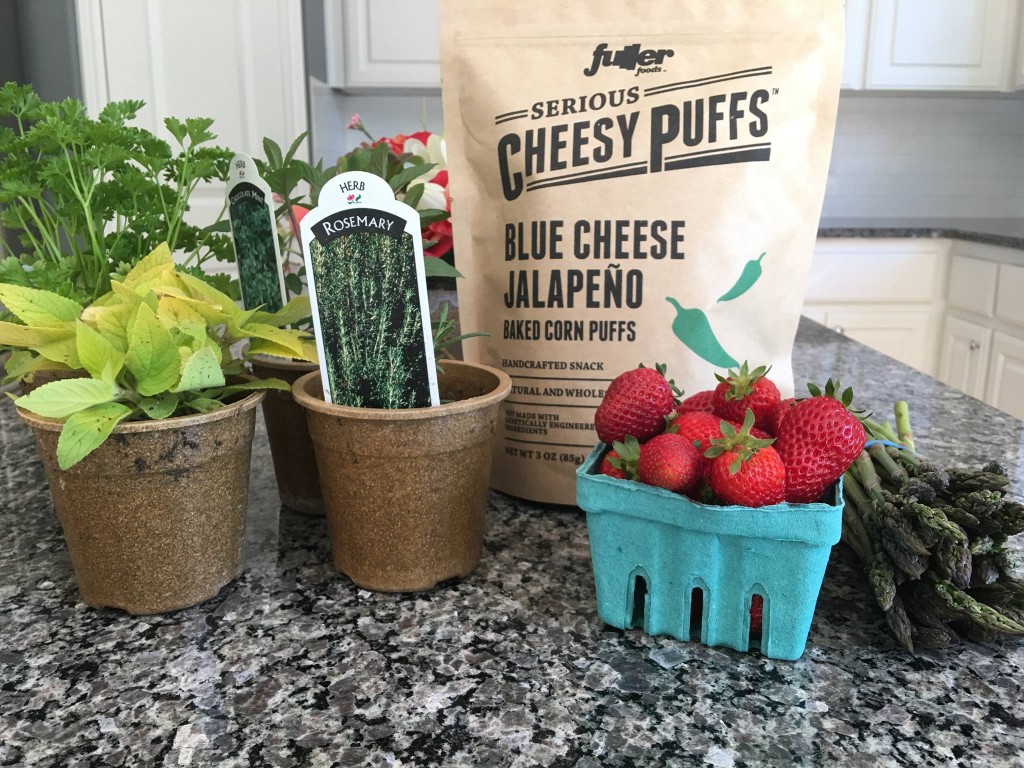 I ended up buying 4 different herbs ( there will be a post all about these herbs).  We picked up Cheesy Puffs ( locally made here in Portland). I make all the lunches for Eric for work – and I always like to change up the sides to his sandwiches and these puffs fit the bill. He is a huge fan of blue cheese. I got a pint of Hood Strawberries – they were a little costly – I cannot wait to pick my own strawberries soon since it is so much cost efficient. I bought the strawberries for Eric's lunches as well. Lastly I got asparagus – this is for dinner later this week.