Love The Earth #GoodBadPalmOil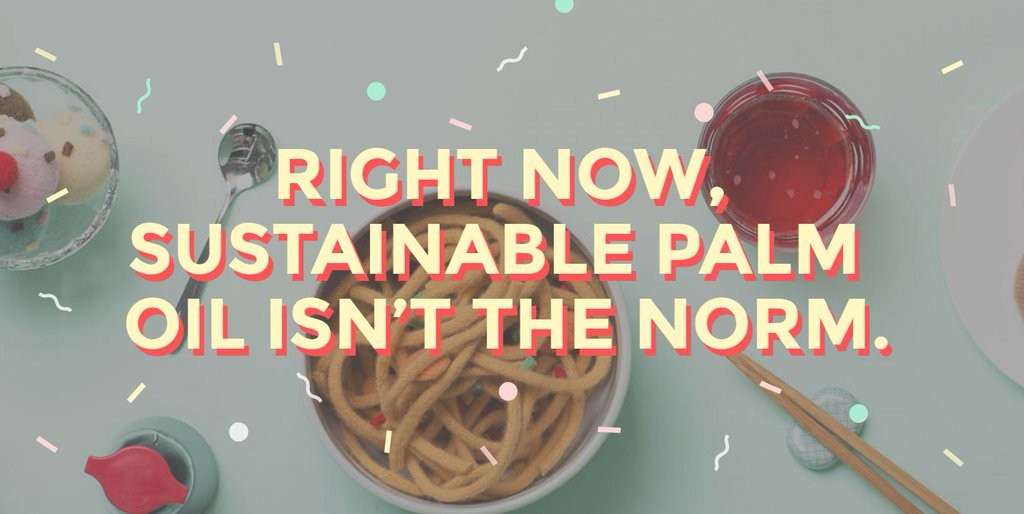 I'd like to take a quick moment to address something that I think is important.  It's not political and it's not a soap box thing.  This is very relevant to all of us as consumers, particularly those of us that cook.  This is a green issue, but look; I don't obsessively and aggressively promote environmentalist ideals.  I do strive to understand things that make good ecological sense.  I believe in buying responsibly and using resources ethically.  A lot of rumors go around about what is good and what is bad; what you should and shouldn't consume.  One of the big things I've heard more recently is that palm oil is bad for the planet, which is interesting because palm oil is in, uh, everything.  How do you avoid an ingredient so pervasive it's in your cosmetics, you soap, your food?
Virtually every aisle of the grocery store is a tidal wave of palm oil.  How do you get away from it?  Have big corporations finally edged out the consumer's ability to choose?  What is the little guy to do?  Has Goliath finally won?  Well, I looked into it and found out something that makes a ton more sense.  Palm oil isn't bad for the planet.  Irresponsible business practices involving palm oil farming are bad for the planet.  Not only that, but something is being done about it.  Big sigh of relief!  You can see the difference between good and bad palm oil here
As it turns out bad palm oil is bad because it contributes to water pollution, and deforestation, seriously destroying habitats for many animals and people.  Sustainability is key and ethically sourced palm oil is a win for both farmers and the environment.  Good palm oil is grown sustainable, meaning it helps to protect forests and valuable animal species.  It also allows farmers to harvest more oil and use less land.
When nearly 50% of all the products we buy in the supermarket contain palm oil.  It's good to know the difference between good and bad palm oil and that we don't have to snub it all together.  Palm oil is a perfect ingredient in so many products because it has a smooth creamy texture and no odor.  These are excellent cooking properties which are maintained even in extreme heat, which makes it ideal for food recipes in addition to other product manufacturing.  It can't really be replaced, but even if we used an alternative oil it would create the same devastating results.  Remember, it's not the palm oil that's bad, it's unsustainable practices.
As a consumer you have a choice in the products you buy.  Sometimes it's hard because you have to avoid certain ingredients, and in this case it would be a nearly impossible headache.  The great news is that with a little better understanding about why palm oil is considered bad and how you can identify good palm oil, you can buy responsibly and not contribute to the further destruction of our planet.  The RSPO (Roundtable on Sustainable Palm Oil) has been working since 2004 to make sustainable palm oil the norm.  Look for the certified sustainable palm oil seal on products containing palm oil and find out more here.
This blog post is sponsored by the Roundtable on Sustainable Palm Oil. Although this post is sponsored, all opinions are my own.