Chicken Parmesan Zucchini Boats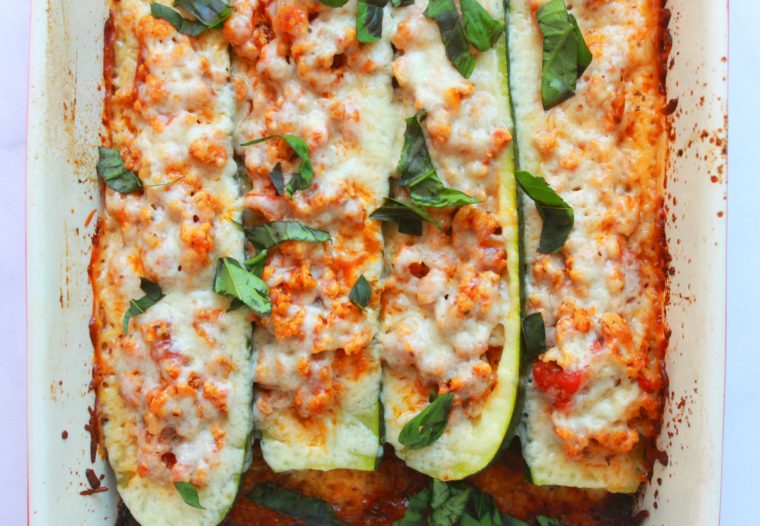 ZUCCHINI!!!! My garden is overflowing with Zucchini — which I am happy about. Every day I go into my garden and take back a small haul of cucumbers, zucchini, tomatoes and some wildflowers. I know fall will be here soon enough ( please make those leaves stop changing colors…. seriously) and it will be rainy Portland for months again – but for now I am enjoying my garden. I am trying to do interesting recipes with my zucchini ( no zucchini bread here ) – I decided to make zucchini boats – I loved this recipe — I seriously ate this WHOLE dish myself over the course of 2 days.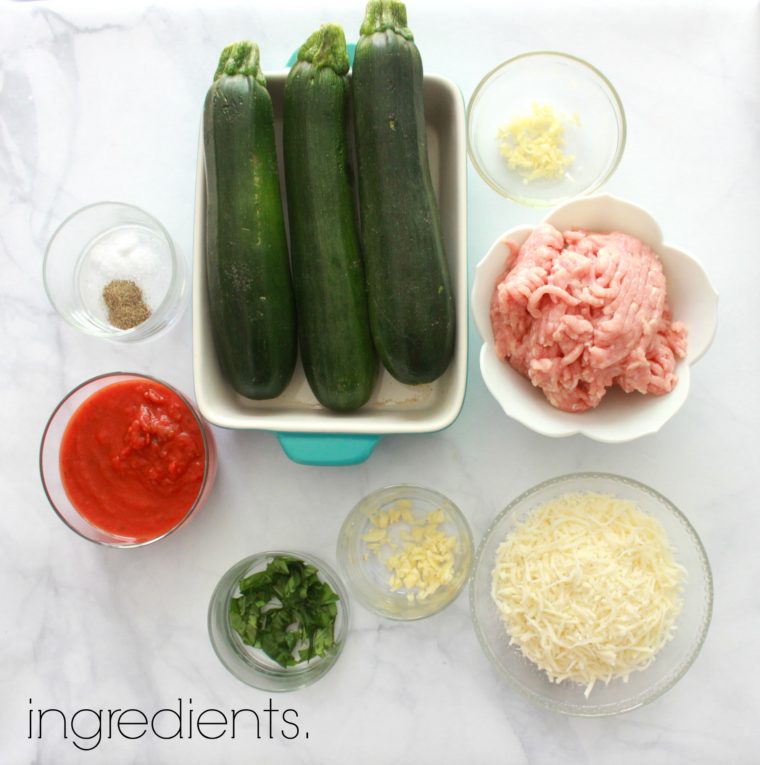 This recipe is SUPER easy to make ( side note can you notice the mistake in the ingredient picture above? …… I accidentally had garlic twice in the photo. ) I ended up using ground chicken — it is a bit tricky because you do not want it to dry out. You can use a bit of oil when you are cooking it. All I did was spray the pan with oil – not much and it worked.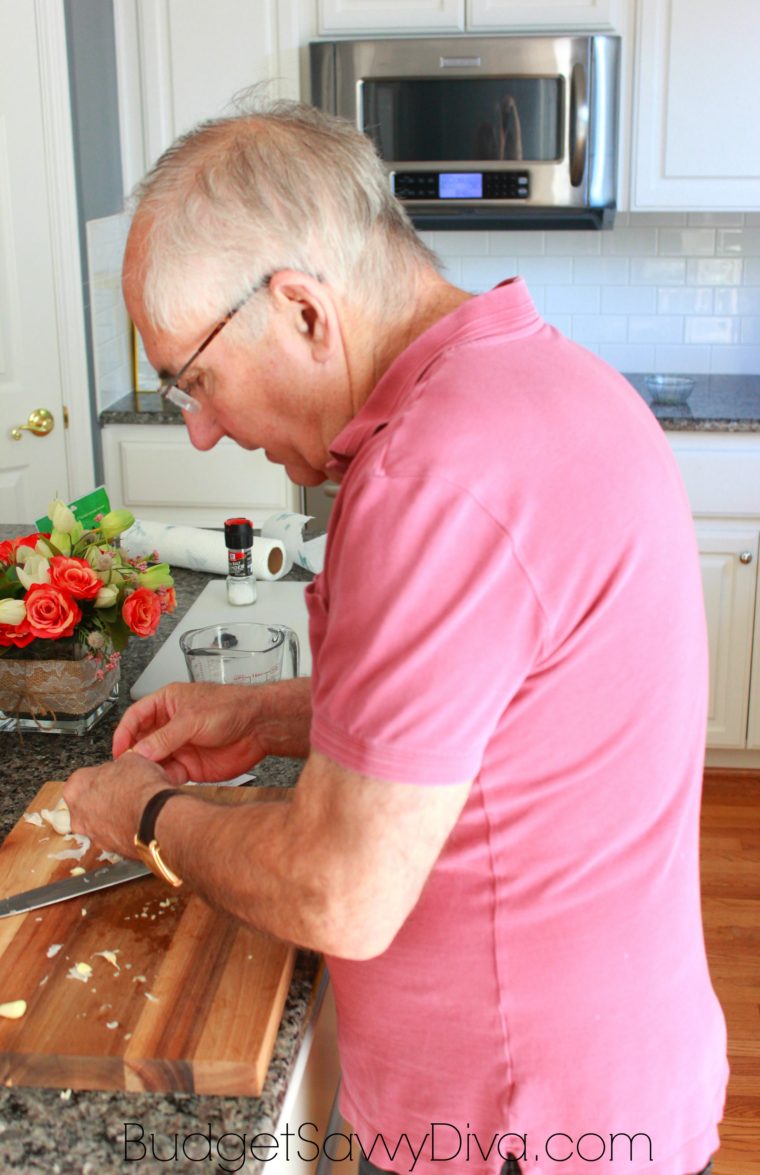 Of course my dad helped me with this recipe 🙂 You can use ground beef if you want with the recipe – what I love most about the recipe is that it is naturally gluten free.

If you do make the Chicken Parmesan Zucchini Boats then comment and let me know what you thought 🙂
Chicken Parmesan Zucchini Boats
Ingredients
One pound of Chicken - Ground
2 Medium Zucchini - cut length-wise
½ tsp of salt
1 Garlic Clove , minced
½ tsp of Pepper
1 Cup of Pasta Sauce
1 Cup of Mozzarella Cheese
½ Cup of Parmesan Cheese
Basil - Optional
Instructions
Preheat oven to 400 - grease a casserole dish
Scoop out the zucchini so there is a boat shape
Cook chicken and garlic together in a large pan. Once the chicken is cooked add in pepper, sauce, and salt
Scoop chicken mixture into the zucchini boats and top with cheeses
Place casserole dish in the oven for 35 minutes - cover with foil
Garnish with basil
Enjoy