Zucchini Crisps – Marie Recipe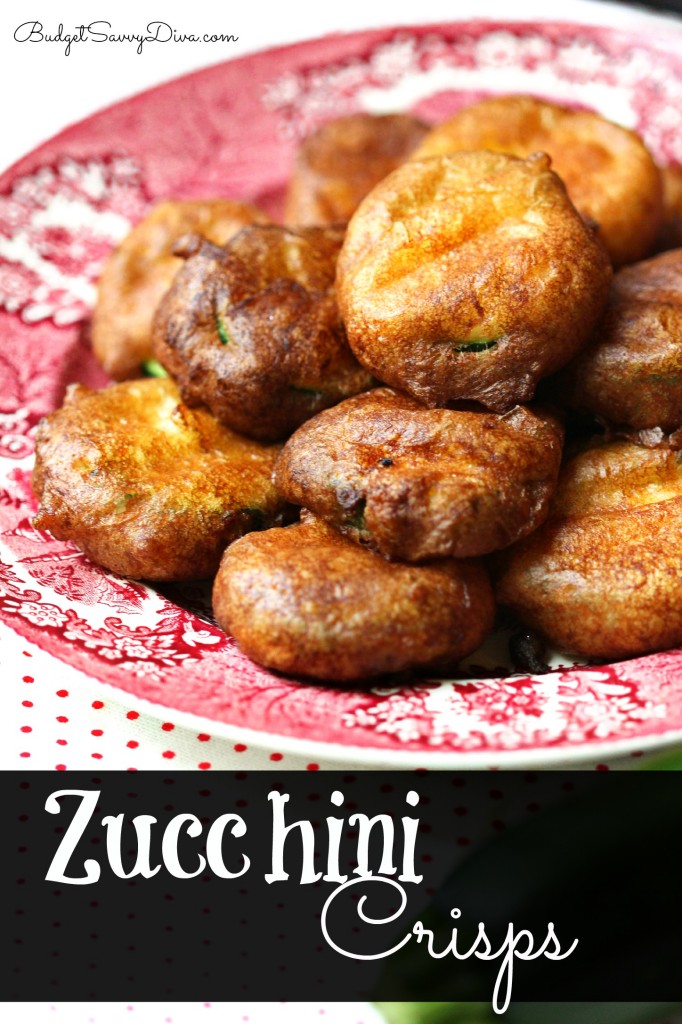 Make sure to REPIN this recipe 🙂
I am VERY excited this is the second recipe from Marie the first recipe ( Spinach and Artichoke Dip Recipe ( Recipes from Marie) )
If you have no idea who Marie is – go HERE – I found a vintage recipe box in a local antique store so I am making and posting one her recipes weekly on Tuesday
Today is Marie's Zucchini Rounds ( I am calling the Zucchini Crisps )

I really hope you check back weekly for another recipe from Marie — pretty please comment ( let's make this like a little community)
You will be able to tell which recipes are hers by the flower on the picture above 🙂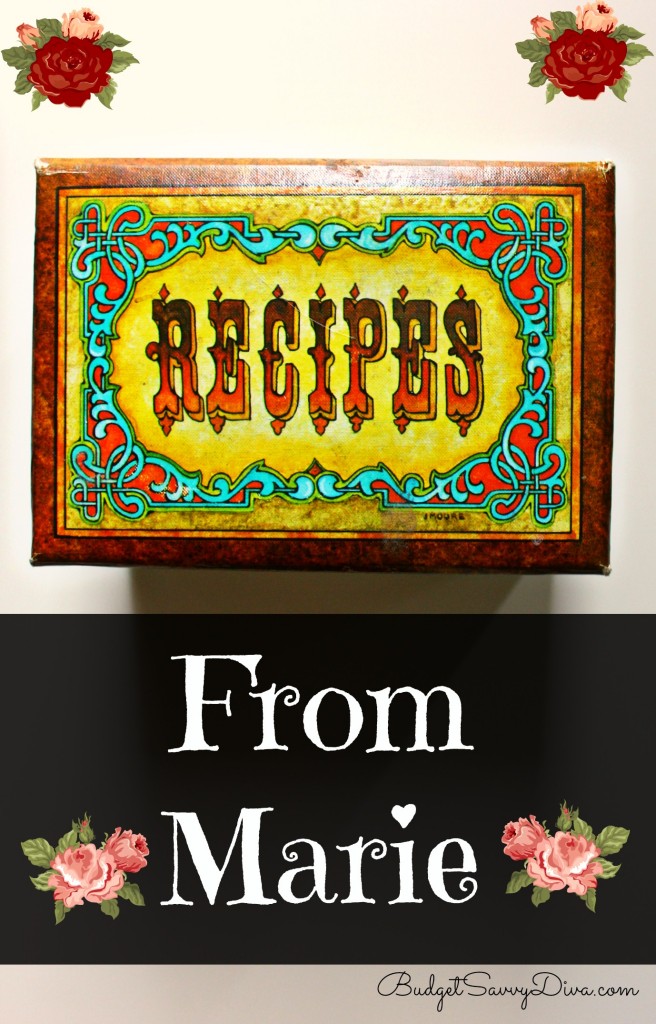 I did not change anything in the recipe ( though I did had to do a little common sense decisions concerning how much oil to use to fry the rounds)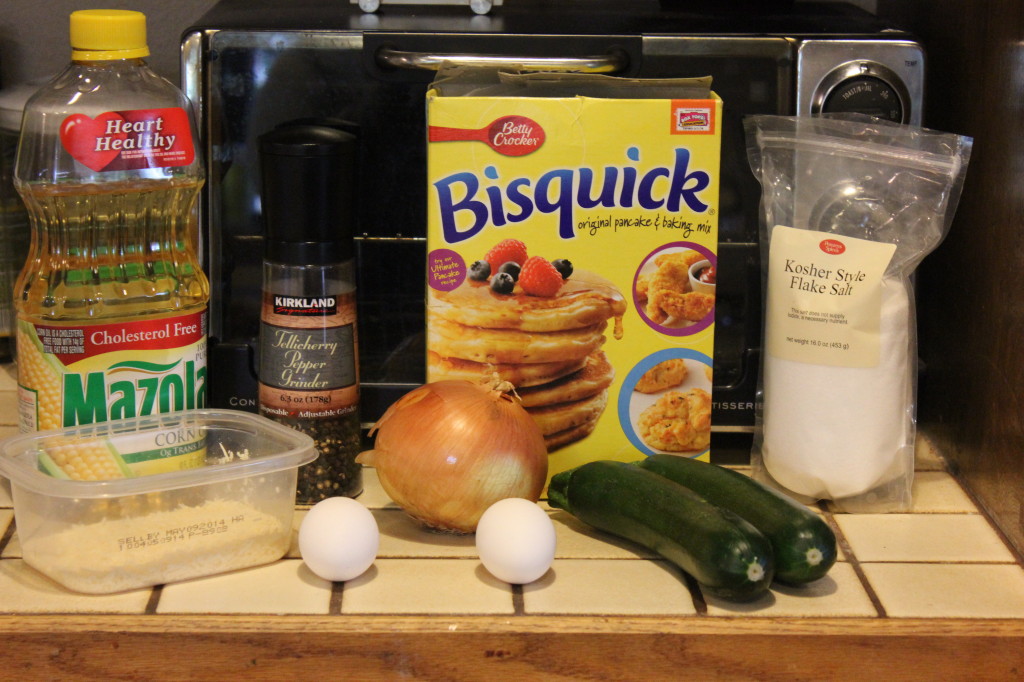 To make this recipe gluten – free use gluten – free Bisquick – I decided to try keep it as close as her recipe card as possible
This is an EXTREMELY frugal recipe – maybe $4 – it makes around 25 rounds – perfect for a side dish for a family of four
My dad really liked the Zucchini Rounds but suggested we add a little paprika for a little kick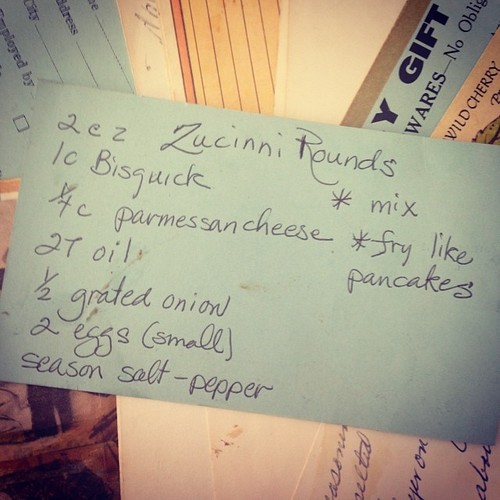 Here is the recipe – now you will see up top it says 2 c z — so it could be 2 counts of zucchini or 2 cups of Zucchini Rounds
I decided to go with the second option …. I am laughing because the 2 zucchinis ended up being 2 cups
I am easily amused.
We made the batter and fried them.When I mean we — I mean my dad and myself. Now I found the batter a little thick so I add a bit of water so it would stay on the zucchini round better
My dad was in charge of frying — seriously 10 seconds and that is it – the zucchini will be raw BUT it can be eaten raw — and gave the crisp a great crunch factor
Zucchini Crisps Recipe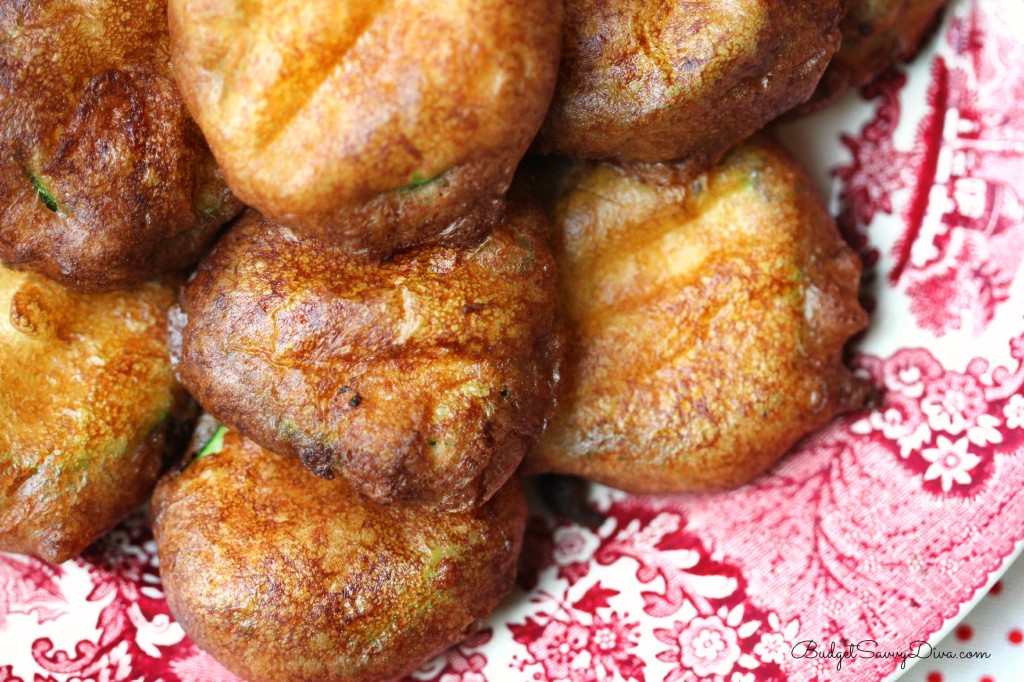 I had my dad take a bite of one of them so you could see the inside — I KEPT telling him ( TAKE A PRETTY BITE) …. I have no idea if we achieved it 😉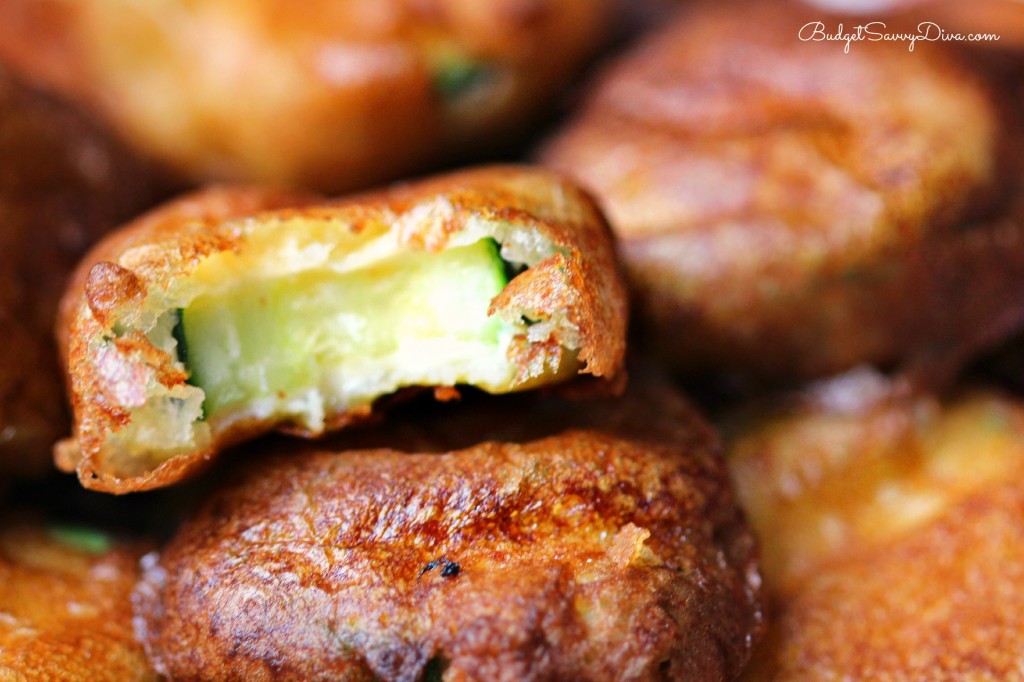 I think this might be my most favorite recipe I have made 🙂 If you make these Zucchini Crisps please comment and let us know what you think
Love You Guys!
Zucchini Crisps - Marie Recipe
Ingredients
2 Counts of Zucchini - cut into rounds ( 12 each zucchini)
1 Cup of Bisquick
¼ Cup of Parmesan Cheese
2 Tablespoons of Oil
½ Grated Onion ( I did ¼ onion )
2 Eggs
Salt and Pepper
Oil
Instructions
Heat 1½ inch of vegetable oil in a skillet
In a bowl combine bisquick , 2 tablespoons of oil, cheese, onion, egg, and salt and pepper - I added some water to make a looser batter
Dip each zucchini into the batter then into the hot oil - frying takes only a FEW seconds - make sure to place the cooked crisps on a paper towel so the excess oil is drained
Enjoy