Journey With VSL#3 and IBS
This is a product-provided, sponsored conversation that contains affiliate links. All opinions, text and experiences are my own. VSL#3 is a high-potency probiotic medical food for the dietary management of IBS, UC and ileal pouch and must be used under medical supervision. Please speak with your healthcare provider for any specific questions. These statements have not been evaluated by the FDA. The product is not intended to diagnose, treat, cure or prevent any disease. You can follow more information on the hashtag #VSL3TheJourneyBack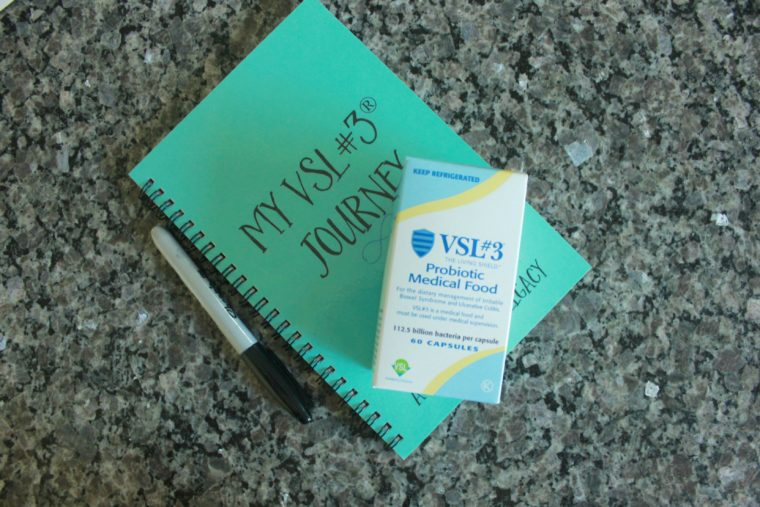 As you know I have long suffered from irritable bowel syndrome and I finally decided to do something about it. I participated in the VSL#3: The Journey Back campaign and agreed to take VSL#3 every day for three weeks, tracking how I felt each day. VSL#3 is a high-potency medical food in the form of a capsule (or powder) that you can take regularly with meals. I started with two capsules a day and worked up to three. I was nervous about trying VSL#3 experiment because I wanted to re- introduce foods I have learned from bad experiences to stay away from back into my diet. I began recording my experiences and to my surprise, I very quickly discovered I experienced much less severe symptoms like bloating and gas. Basically, I had gotten used to dealing with the gas and bloating caused by my IBS – especially when it came to eating certain foods. The worst food for me to eat were onions – but I will say after 3 weeks with VSL#3 I enjoyed grilled onions on my hamburger last night! It is the small victories like this which is why I will keep using VSL#3.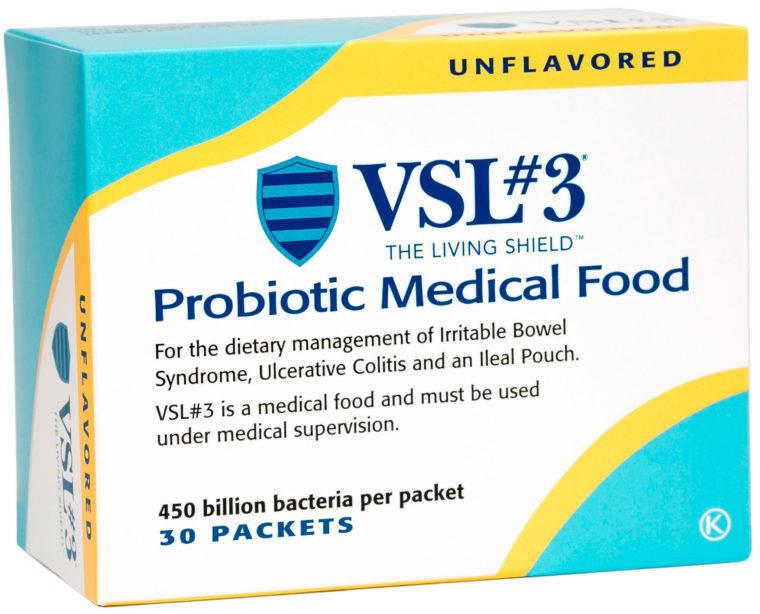 Keeping to regular use did not mean I had to stick to a strict time schedule, which was fortunate for me. As long as I remembered to take them daily, I found that the VSL#3 capsules worked. I mentioned in my first post that VSL#3 is specially formulated with 8 strains of live lactic acid bacteria. This is important, because not all probiotics are the same. VSL#3 is clinically proven in the dietary management of the serious digestive issues IBS, UC and ileal pouch. It has 10 times the potency of the average probiotic with a proven track record in helping patience with serious digestive conditions..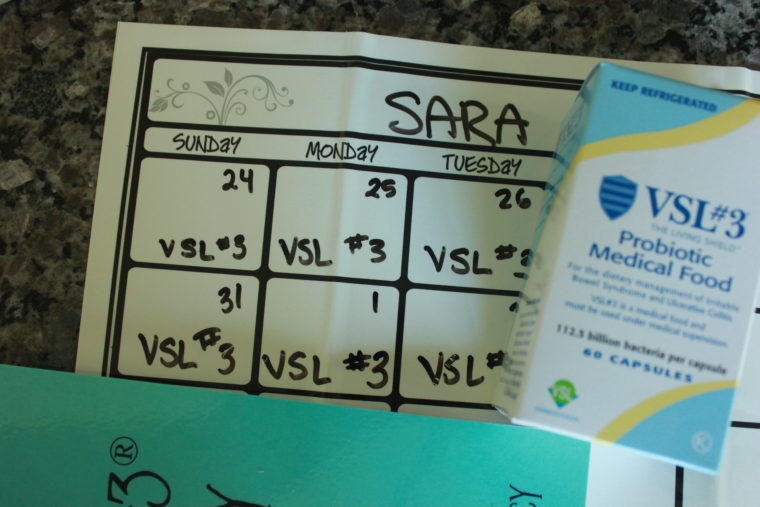 Now you can save money on your orders of VSL#3 by taking part in the new VSL#3 Patient Savings program! Consult with your doctor if VSL#3 is right for you. It's the first choice among many practitioners. While you're having a conversation with your physician ask for the VSL#3 Patient Savings card. You can save up to $80 each month on your purchase of VSL#3 and VSL#3 DS. Find out more here and talk with your healthcare provider today so you can take part in this savings program!

Take it from me, VSL#3 really works. It has been the subject of a collection of more than 170 studies and has been published in peer reviewed journals for the last decade and a half. It is the only high-potency probiotic medical food to be recommended by the Triennial Yale/Harvard Workshop for the last ten years showing benefit for patients suffering from ulcerative colitis and ileal pouch. VSL#3 DS is leading the way in the dietary management of ulcerative colitis and may help maintain remission when added to traditional therapies. VSL#3 It has been clinically demonstrated to reduce gassiness, bloating and discomfort in patients with IBS. According to a Harris Poll* conducted on behalf of VSL#3, the following was found amongst 607 U.S. adults ages 18+ who have been diagnosed with irritable bowel syndrome (IBS), ulcerative colitis (UC) or ileal pouch nearly half of IBS, UC, Ileal pouch sufferers (49%) are not at all knowledgeable about the differences between a "medical food" and a "dietary supplement."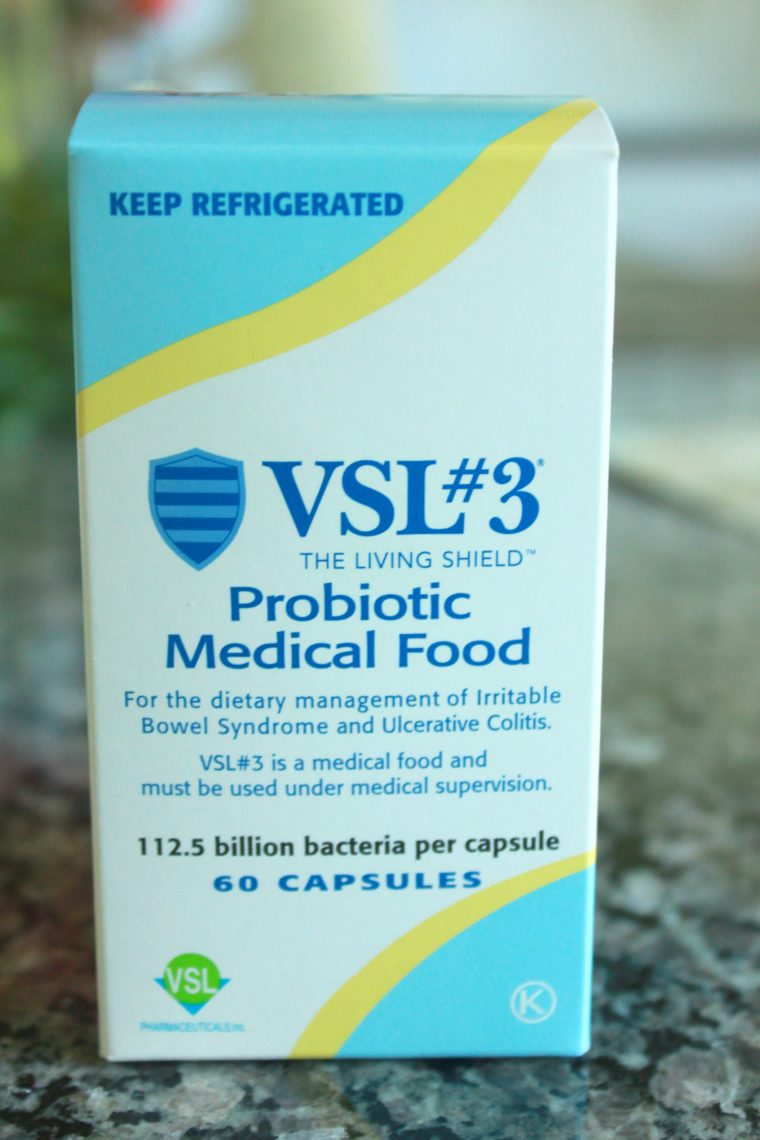 You can find delicious IBS-friendly recipes at http://www.vsl3.com/discover/ibs-friendly-recipes/ To purchase VSL#3, visit http://vsl3.com/pharmacy-locator/ to find it in a pharmacy near you or order it online at https://shop.vsl3.com/vsl3-c2.aspx. To learn more visit www.vsl3.com and LIKE the brand on Facebook. This is a product-provided, sponsored conversation that contains affiliate links. All opinions, text and experiences are my own. VSL#3 is a high-potency probiotic medical food for the dietary management of IBS, UC and ileal pouch and must be used under medical supervision. Please speak with your healthcare provider for any specific questions. These statements have not been evaluated by the FDA. The product is not intended to diagnose, treat, cure or prevent any disease. *Harris Poll conducted the GI Issues Survey on behalf of VSL#3. The survey was administered online within the United States between April 1 – 7, 2015 among 607 adult's ages 18+ who have been diagnosed with a digestive or gastrointestinal condition, irritable bowel syndrome, or ulcerative colitis, ileal pouch ("sufferers"). Check out their series of videos packed with helpful info about IBS & UC