The Best Turkey Chili Ever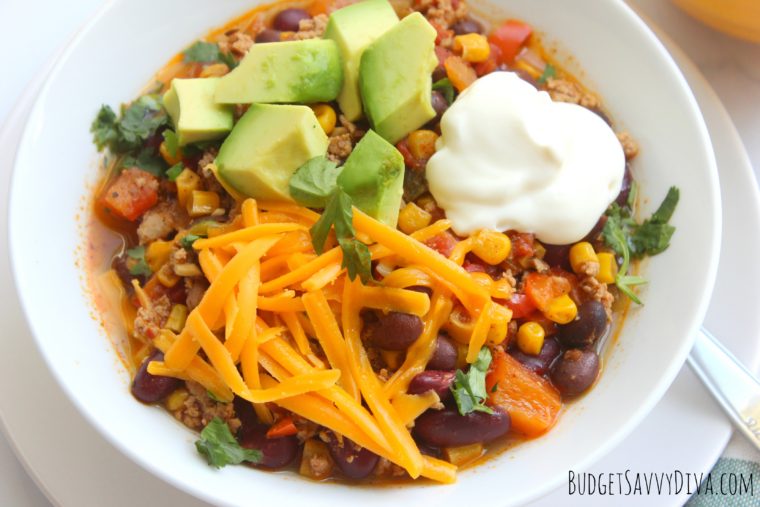 The Best Turkey Chili Ever
Ingredients
3 Tablespoons of Olive Oil
2 Garlic Cloves, Minced
1 pound of Ground Turkey
1 red bell pepper, chopped
5 Tablespoons of Chili Powder
2 Teaspoons of Ground Cumin
1 Teaspoon of Dried Oregano
½ Teaspoon of Cayenne pepper
½ Teaspoon of Salt
½ Teaspoon of Pepper
28 Ounces of Diced Tomatoes ( do not drain )
1½ Cup of Chicken Broth
1 Can of Black Beans ( rinsed )
1 Can of Red Kidney Bean ( rinsed)
1 Can of Corn
Toppings ( cheese, avocado, cilantro, sour cream)
Instructions
In a large pot - add oil over medium heat. Add in garlic then meat. Cook till meat is done.
Add in the rest of the ingredients except the toppings.
Lower heat to low and cover
Cook for another hour
Serve with topping and enjoy
If you want it to be thicker cook with the cover off
Fall is HERE and also are all the fallen leaves ( which I need to rake) – but instead I am going to eat this bowl of chili 😉 Whenever I make chili I always use beef but we are trying to be a bit healthier in my house so I decided to use turkey ( I do not havea ton of experience with ground chili) but I will say it ended up being super yummy and I did not miss the beef a bit.
What I love most about this chili is that it is SO simple to make – plus you can keep it on low and let it simmer all day. I use a dutch oven on the stove top. This recipe is also naturally gluten free.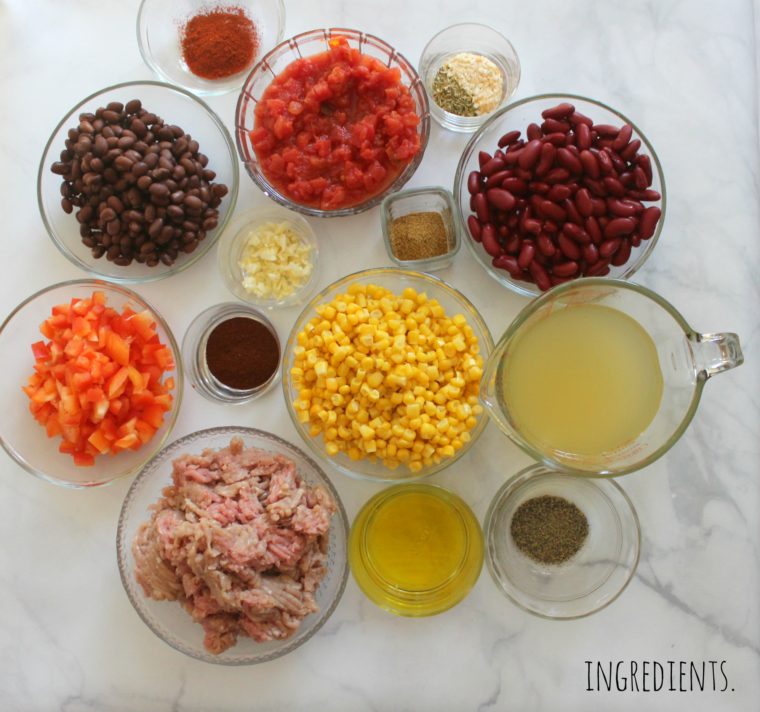 This is everything I used – I love adding in as many different beans as possible to increase the protein in the dish. I added in of course some cheese. Cheese I think should be in every meal 😉 This dish is basically throwing everything together in a cooking dish and let cook. It really is that easy. I did not add in onions because Eric hates them – if I was making this for a "normal person" I would add about 1/2 cup of onions to this chili.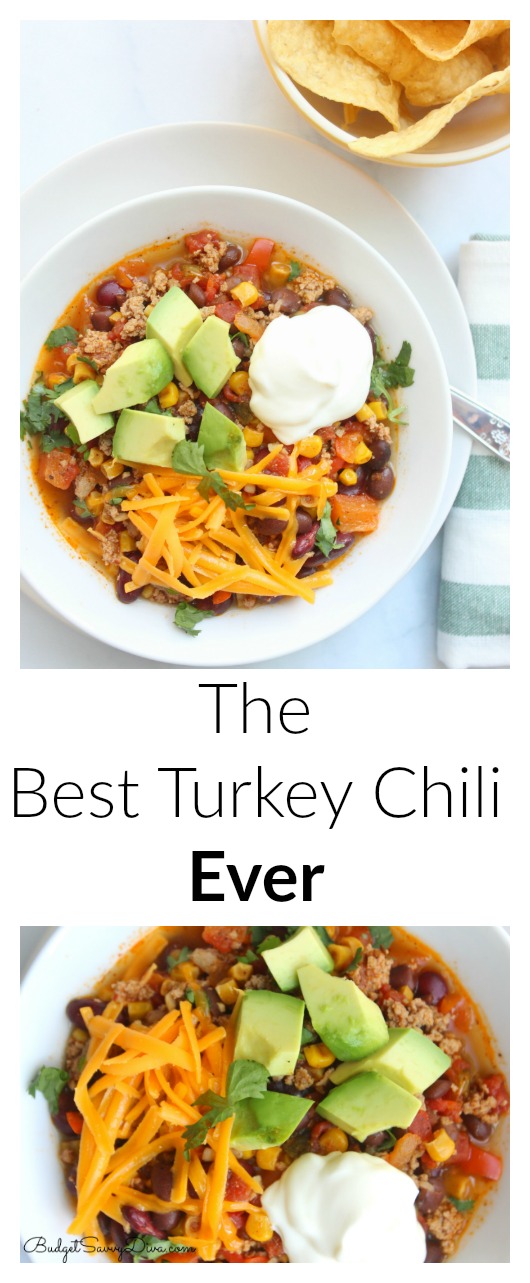 If you do make the The Best Turkey Chili Ever make sure to comment and let me know what you think 🙂 I seriously cannot wait to make this dish again.