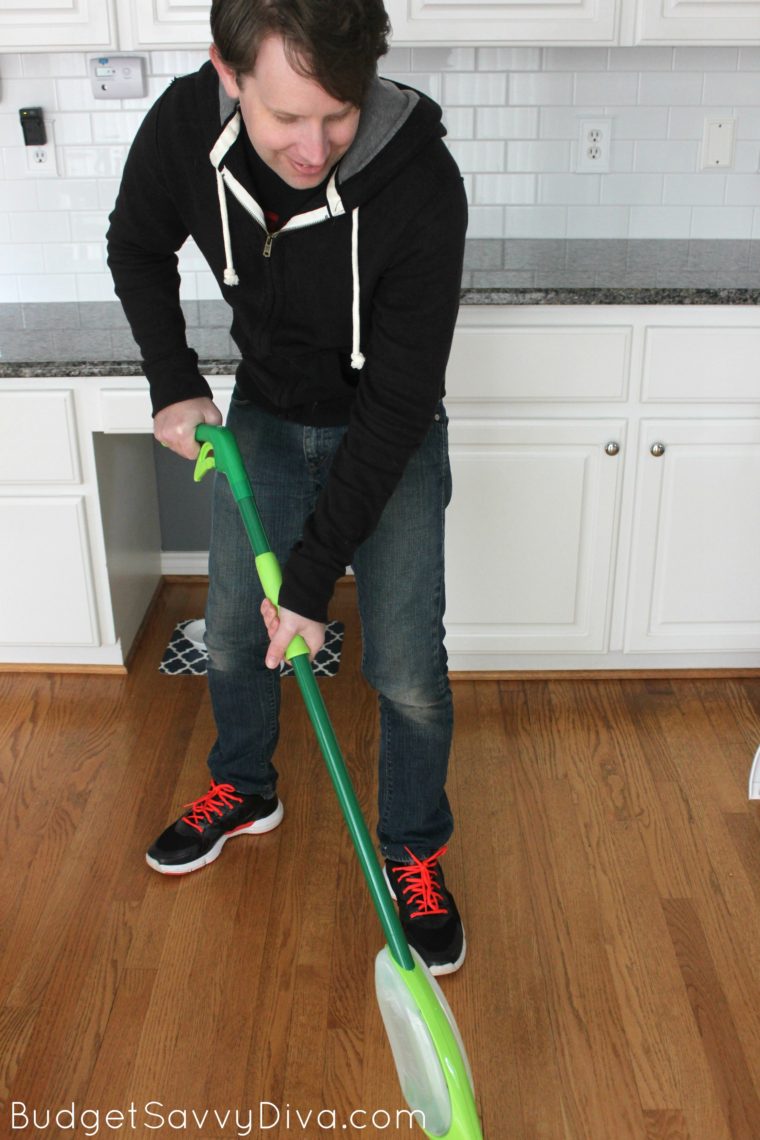 You may or may not know this, but I am super big on clean.  I don't like leaving the kitchen dirty.  That goes for dishes in the sink, clutter on the counter or anything wet, gritty, or grimy on the floor.  I have gone through so many brooms, vacuums, mops and spot cleaners it feels like my kitchen is a test lab for cleaning supplies.  With all of my cleaning experience, what I love about Libman, beyond the fact that they are green and their products are American made, is the amount of dedication to quality.
In Illinois, 1896, The Libman Company was founded by William Libman with a dedication to provide the finest most durable wire wound corn brooms.  120 years later the family business has expanded their singular mission and they now make the finest mops, brooms, brushes and other cleaning tools.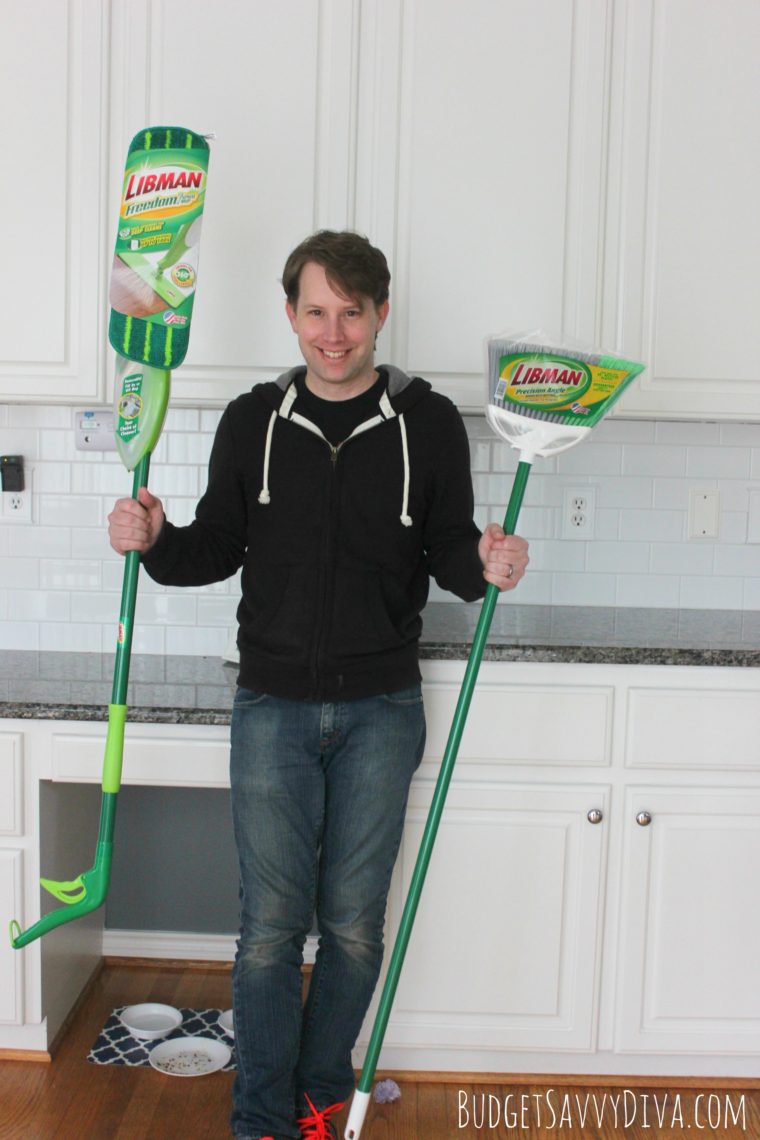 The Libman Freedom® Spray Mop is one of my favorites to use.  It's appropriately named because the 360-degree swivel handle allows the fullest range of motion.  You can clean deep in tough spots with the freedom of the handle and the thick microfiber pad that can be machine washed up to 100 times.  The other cool thing about this mop is that the refilling process is so easy.  After adding water to the fill line, you use the specially made soap bottle to squeeze the right measurement of multi-purpose cleaner into an attached compartment and pour the correct amount into the mop tank every time.
The broom and dust pan could not be any more engineered to make cleaning easier.  The quality of construction is guaranteed and the broom's environmentally friendly fibers are precisely cut to reach under cabinets and tight corners.  The microfibers of the flexible microfiber wand go even fuller on detail oriented clean-up for dust and allergens.  The handle is ergonomically crafted and the premium microfiber fingers are excellent for dusting furniture and light fixtures.  Smart, durable, flexible, specifically designed… all ways to describe why I am so excited about using Libman products in my home.  The dish wand is no exception with flexible bristles, unique cut and fantastic grip.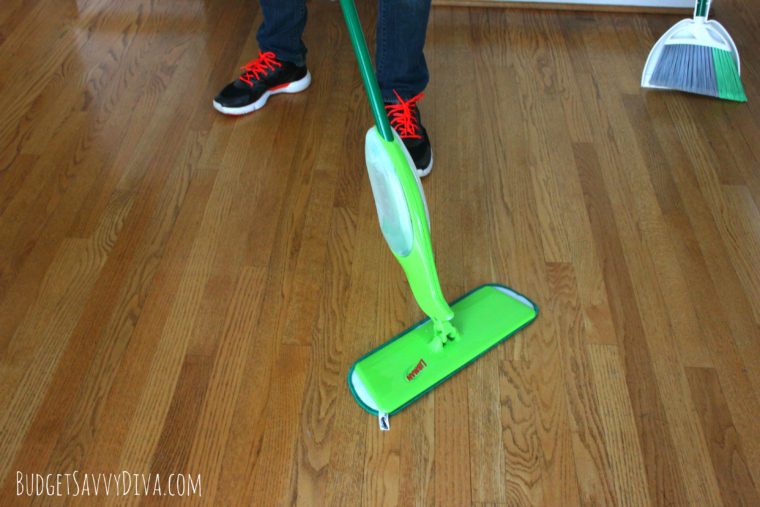 I love that Libman is not only devoted to quality, but is also environmentally friendly.  They are as green as the color of their handles.  Broom fibers are 95% recycled plastic.  Mop and broom handles are from 70% recycled steel.  The packaging is also eco-friendly and even the cleaning products use little to no chemicals. Check out more about Libman. HERE
There is also a giveaway! Enter the Swept Away Sweepstakes for a chance to win a Martha Stewart American Made-inspired trip for two to NYC!