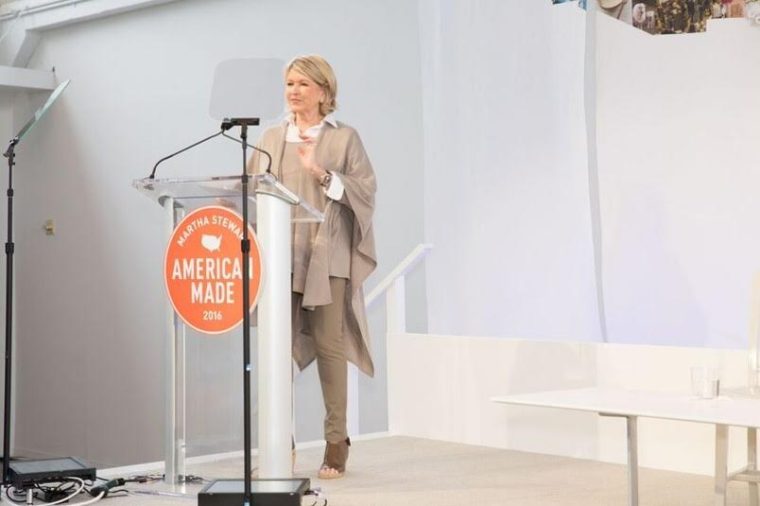 There was a big summit in New York this past week.  Martha Stewart's American Made Summit had celebrated influential innovators and small business owners for its fifth year running and Libman was there to join the fun.  Martha Stewart, Sarah Michelle Gellar, Jessica Alba, and Emeril Lagasse were among some of the celebrity speakers at the event that gave 500 participants access to powerful keynote speeches and intimate panels targeted to individual goals.
Connecting with fellow makers and industry leaders all over the US at Martha Stewarts Headquarters is what it was all about and now Martha welcomes you to the American Made experience at the Renegade Craft Fair in NYC this November 12-13.  If you live in the New York Area, or plan to be nearby this weekend, you should go!  It's 11a-6p on Saturday and Sunday and it will be a terrific opportunity to do some holiday shopping from artisans and makers from across the nation.  Plus, Libman is hosting free DIY activities in the Martha Stewart's American Made experience area.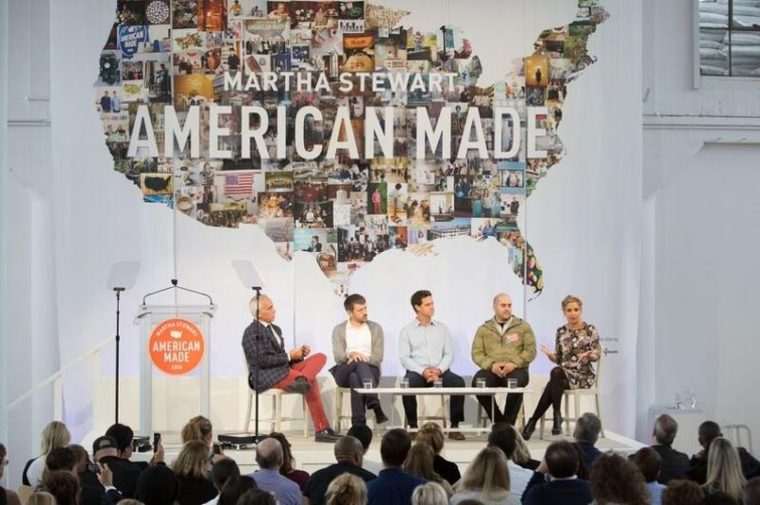 The place is the Metropolitan Pavilion Building on West 18th Street.  It is a great opportunity to take part in a celebration of American business and get some amazing DIY ideas for home.
I have really enjoyed working with Libman.  I love their products.  I am cleaning all the time and so I use them a lot.  I couldn't be happier with the design and the quality, and I love that they have taken initiative to be so green and eco-conscious about how their product is made.  When I think about American pride, I think about American made companies like Libman who share similar stories.  Libman has been a high quality manufacturer of cleaning products in America since it's only mission was to produce the finest, most durable wire-wound corn brooms in 1896.  120 years later, the great grandchildren of William Libman still carry out that dedication to quality in a vast array of mops, brooms and scrubbers.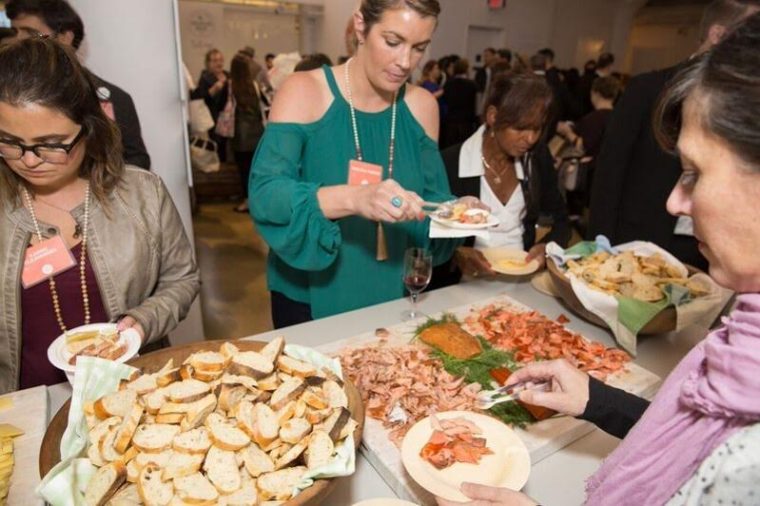 I love how Libman has kept my home clean – especially my wood floors. I have gotten into the habit of sweeping daily with a deep clean ( using Freedom Spray Mop, Microfiber Wand) twice a week. Even my mom has commented on how clean my house has been looking since starting to use Libman. Check out more about Libman. HERE
It's really cool that they will be taking center stage at the American Made experience this weekend and helping people like you and me get crafty at home.  Are you near New York and plan on Attending?
Disclaimer: Compensation was provided by
Libman
via Momtrends. The opinions expressed herein are those of the author and are not indicative of the opinions of
Libman
or Momtrends.