Updating My Decor With Walmart Photo

This is a sponsored post written by me on behalf of Walmart Photo.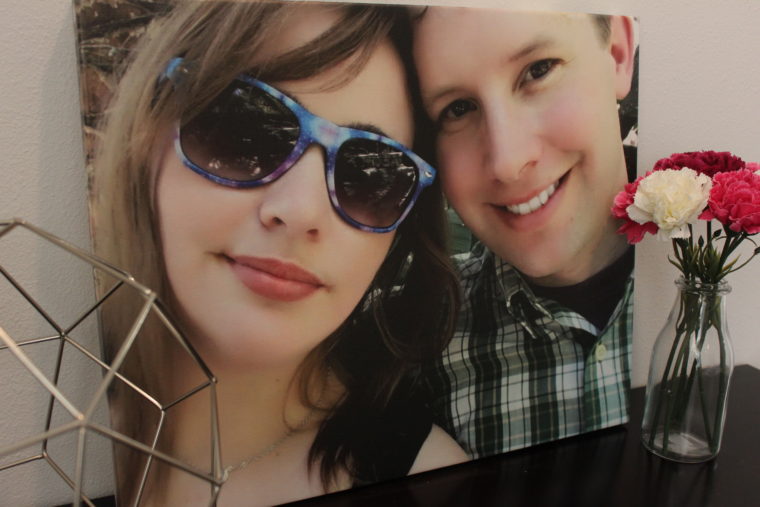 October, everybody!  I don't know about you guys, but I'm a little bit in disbelief and already a little bit behind with my holiday shopping.  I don't wait until November to start preparing for the most wonderful time of the year.  I am always keeping my eyes open for that perfect gift or the inspiration to create one.  I consider myself to be pretty darn thoughtful, so it can be really embarrassing when I come up empty handed sometimes as December closes in.  Sure gift cards are always well received, but for me it feels like cheating.  Even when people ask for gift cards I say "really?"  Which is funny, because I do the same thing all the time when people ask me.  I guess sometimes inspiration doesn't chime in even when looking for presents for yourself.
I am definitely feeling the pressure as the year winds down.  I am lucky that I do have a trick under my belt thanks to Walmart.  Their photo center has been responsible for some gifts that are still making the list of all-time greatest hits years later.  And because many of their options include same day pick up, there are no worries about pulling off the most thoughtful gifts even at the last minute.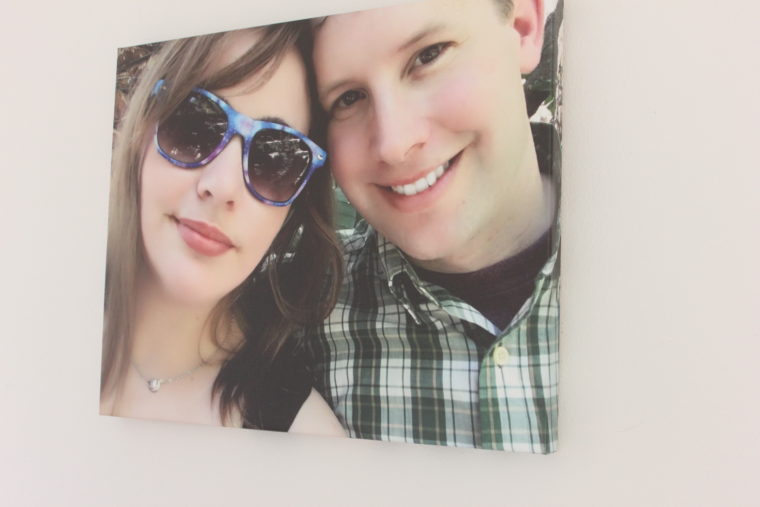 What better way to give a meaningful gift than to start with inspiration from amazing memories with those you cherish?  Eric and I have been looking for art to go up on our walls to help bring a little bit more personality to our home.  We have not been able to settle on any pictures that fit, and I suddenly remembered I have thousands of pictures of us enjoying beautiful moments together.  The best inspiration for showing somebody close that you care is the memories of the times you've spent together.  You can turn a great photo, the heart of your sentiment, into a variety of items that are tailored to your recipient's needs.  That's double points for being thoughtful! I love this photo canvas – PLUS 11×14 is on Rollback for $24.96 while 16×20 is on Rollback for $24.96 through 1/3.
We love our photo books and among my favorite items to adorn are blankets and coffee mugs.  They are as practical as they are sentimental.  Eric has a birthday coming up and I know he will love having a great picture of the two of us to help fill in some of the blank space and make our house feel more like a home.  We often commemorate moments together with a photo and so I picked a selfie of the two of us on a weekend get-away.  The result is some personality that will brighten up our home and lift Eric's spirits whenever he passes by and remembers our fun trip.  Taking time to flip through a photo book is also an emotional experience, even if it's not a daily encounter like wall decor.  I've seen Eric get misty eyed over a beautiful photo book highlighting the joys in the life of his late grandfather.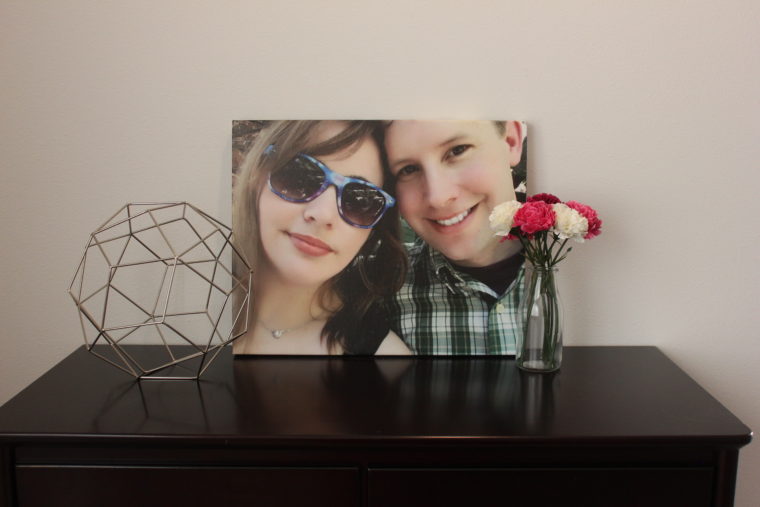 Once you have the perfect photos and you have the inspiration to match a product to the picture, Walmart is the best place to go with your ideas to put them into practice.  There are over 3,500 locations and you can buy online at Walmart.com.  You can even use the Fujifilm Kiosk Photo Transfer App to transfer images in-store from your mobile device for ultimate ease.  You can just as easily transfer from Facebook, Instagram, or other storage here.
Walmart has saved my hide when it comes to gifts.  Whether they come through in a pinch, or there is plenty of time, they are just there to make inspirational moments last with tangible expressions of how much we care.  What would you use Walmart Photo for?  Let me know in the comments.
This is a sponsored post written by me on behalf of Walmart Photo.