Ranch Chicken & Green Bean Pasta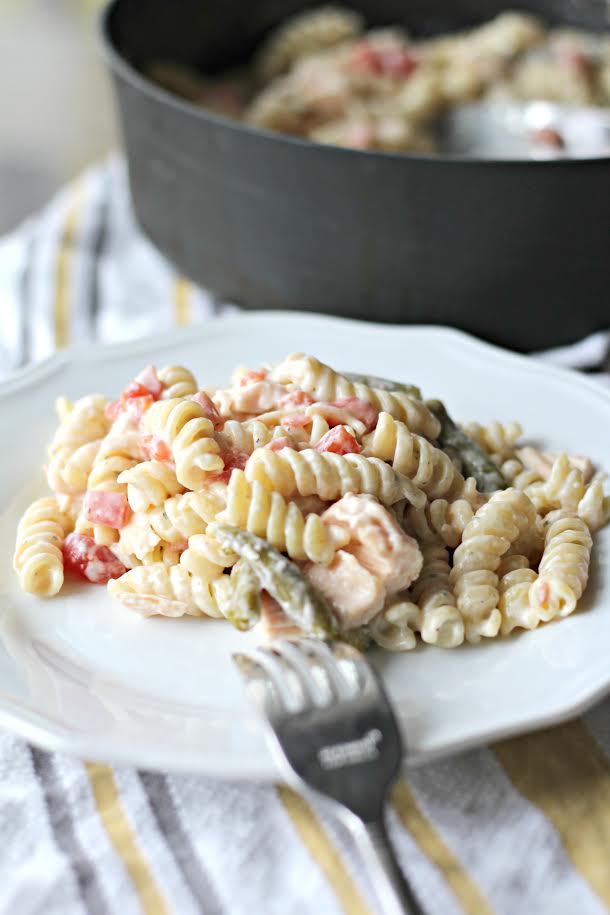 I made this recipe about a month ago and Eric loved it! I decided it would be perfect for the site – I really love the fact I was able to sneak in some green beans into the recipe. This really is the perfect weeknight dinner recipe. This recipe is enough for a family of 4.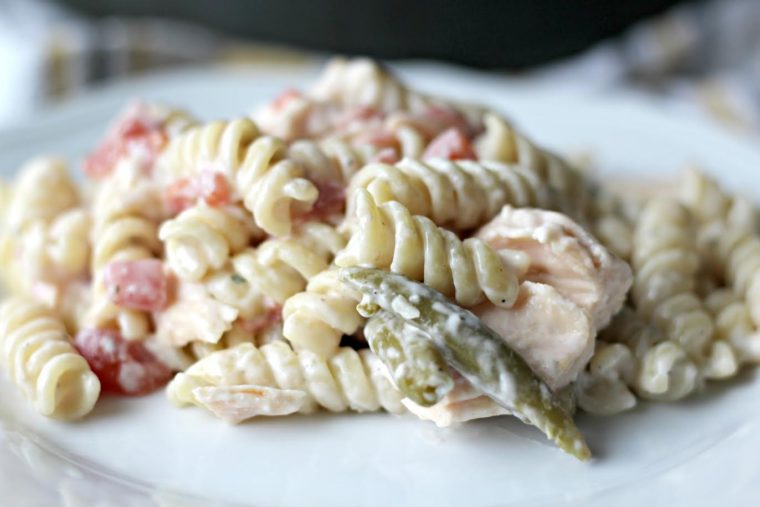 Ranch Chicken & Green Bean Pasta
Ingredients
8 ounces rotini pasta
½ mayonnaise
¼ cup milk
1 (1-ounce) package Ranch Seasoning and Salad Dressing Mix
1 cup chopped chicken
1 cup green beans
½ cup diced tomatoes
Instructions
Prepare rotini pasta according to package. Drain.
In a small bowl, stir together mayonnaise, milk and ranch seasoning.
Add to pasta and stir to combine.
Stir in green beans, tomatoes and chicken.
Refrigerate for two hours and serve.