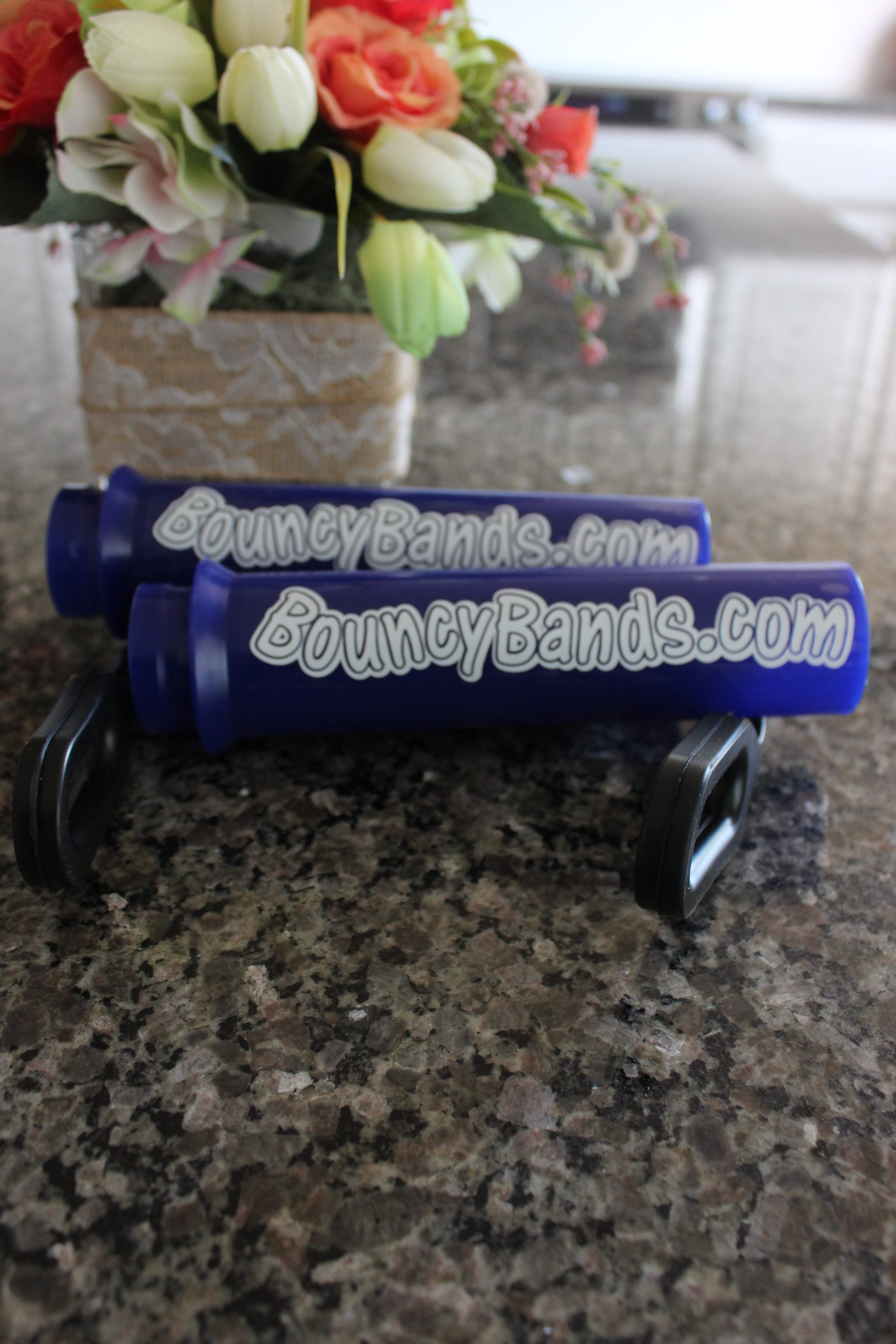 A great gift idea for the kids who struggle with sitting still in school! These look awesome!
Imagine how hard it is for most kids to sit still in school for 5-6 hours every day. Invented from a school counselor, kids are now loving the latest breakthrough in education since mechanical pencils!
Bouncy Bands are heavy-duty bands that attach to student desks and chairs for kids to bounce their feet and stretch their legs to release their extra energy, anxiety, frustration and boredom while they work quietly. Teacher are amazed with how much more work kids are able to do when they have a way to stay calm. Principals love that students are able to show what they know when they are taking tests instead of shutting down when they feel overwhelmed. Finally, kids just love to move, because most are active learners!
Bouncy Bands are available on Amazon, at many retailers and directly at BouncyBands.com
They are $14.95 and they include 2 support pipes that keep the band in place so it doesn't slide down to the floor with repeated use. The industrial strength band is latex free and works great for children from Kindergarten through college. Many adults with diabetes are even using them to help with leg circulation, while others with ADHD, restless leg syndrome, and deep vein thrombosis enjoy the relief from the quiet movement.
This post is part of the Budget Savvy Diva Holiday Gift Guide 2016 – make sure to check it out! Disclaimer – This product was provided for free so I could get some great photos and add it to this list. Nothing is posted that I have not checked out myself. Everything on this list is something I would buy myself.