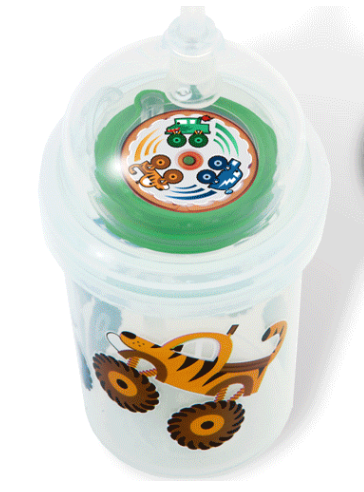 Here is a fun and practical stocking stuffer for the kids on your holiday shopping list!
Healthier straw and sippy cups for kids with a pinwheel in them that keeps them engaged. Dehydration is huge in kids in summer AND in winter. These cups have been proven to make them drink more water.
nuSpin Kids' innovative straw cups make hydration healthy, easy, and fun for kids. Our Zoomi straw cup has only 3 parts to simplify healthy hydration. Our Sip & Spin straw cup is especially fun, a pinwheel spins when your child sips to motivate hydration.
We use valve-free silicone straws because they are the best choice for dental health, speech development, hygiene, and food safety. We use premium materials and manufacturing processes. Our cups are easy to drink from, simple to clean, and durable.
This post is part of the Budget Savvy Diva Holiday Gift Guide 2016 – make sure to check it out! Disclaimer – This product was provided for free so I could get some great photos and add it to this list. Nothing is posted that I have not checked out myself. Everything on this list is something I would buy myself.