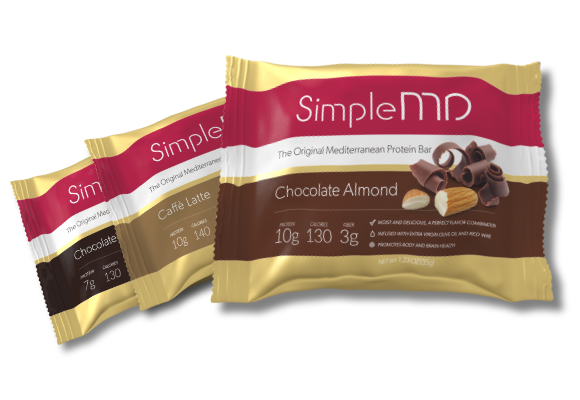 I love incorporating snacks of some kind along with the other stocking stuffers I give my family and friends. Protein bars make great stocking stuffers.
The SimpleMD customer loves good wine and good coffee, and is actively seeking out healthy and portable snacks with protein, rather than settling for functional, but less tasty, protein bars.
Healthy eating is not a one time thing, it's an all the time thing. And while the Mediterranean Diet is recognized as one of the most healthful eating regimens, with our hectic schedules, it is not always easy to follow. Each bar is uniquely crafted with Red Wine and Extra Virgin Olive Oil. Our SimpleMD Original Mediterranean Protein Bars and California extra virgin olive oil come in small packages, so it's easy to make better eating choices at home or on the go. Enjoy!
This post is part of the Budget Savvy Diva Holiday Gift Guide 2016 – make sure to check it out! Disclaimer – This product was provided for free so I could get some great photos and add it to this list. Nothing is posted that I have not checked out myself. Everything on this list is something I would buy myself.