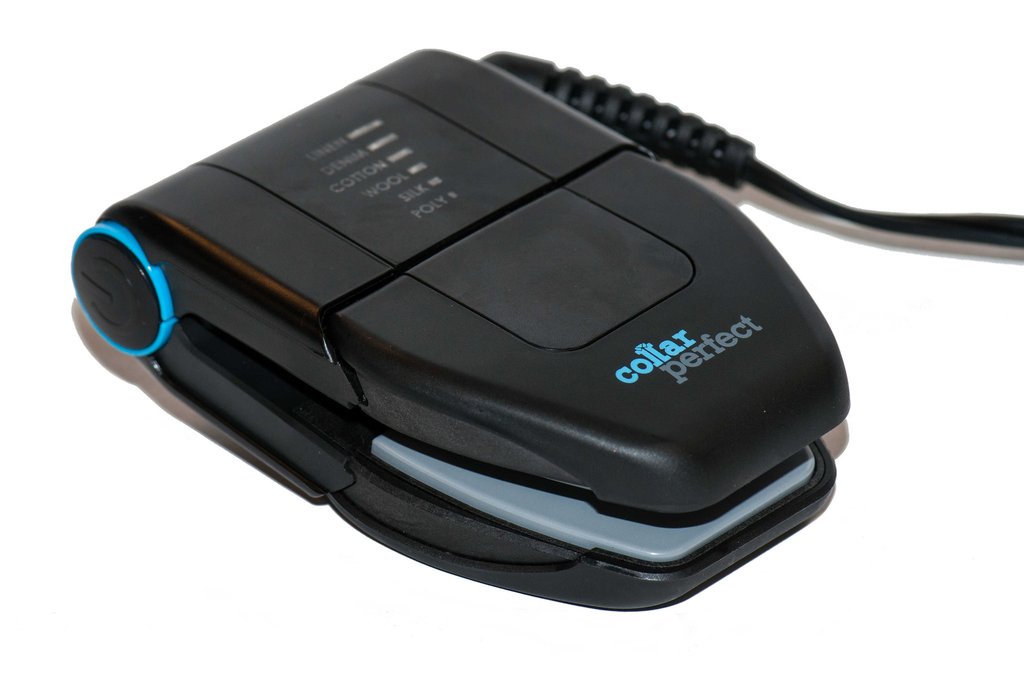 If you need a holiday gift idea for one of the ladies on your shopping list, check out this great item! The perfect holiday gift that is great for any mother, traveler, business woman, or just about anyone.
Collar Perfect is a simple, travel sized, and convenient ironing solution. Collar Perfect allows for quick touch-ups between buttons, flattens pesky shirt collars, sharpens pant creases, and irons everything else in between. In fact, no ironing is even board necessary. Collar Perfect isn't just for touch-ups; it transforms to handle the whole garment when you need it. Collar Perfect is so compact it's the size of a cell phone. It's the perfect solution for traveling or keeping at your desk. It's ready whenever, or wherever you need it. It's the "Perfect Solution to Iron out the Wrinkles in Your Life".
·         Rotating Power Cord: Perfect to provide improved user ability in detailing and ironing scenarios
·         Power Support: Built in support for 110V or 220V power requirements
·         5 Adjustable Temperature Settings: Perfect for any temperature (Poly, Silk, Wool, Cotton, Denim, and Linen)
·         Dual Ironing Positions: Perfect for quick touch-ups or for when you need larger surface area ironing
·         Size: Small, Light-Weight, and Compact – perfect for any situation
·         Deluxe Travel Bag:  Perfect for anyone on the go.
This post is part of the Budget Savvy Diva Holiday Gift Guide 2016 – make sure to check it out! Disclaimer – This product was provided for free so I could get some great photos and add it to this list. Nothing is posted that I have not checked out myself. Everything on this list is something I would buy myself.