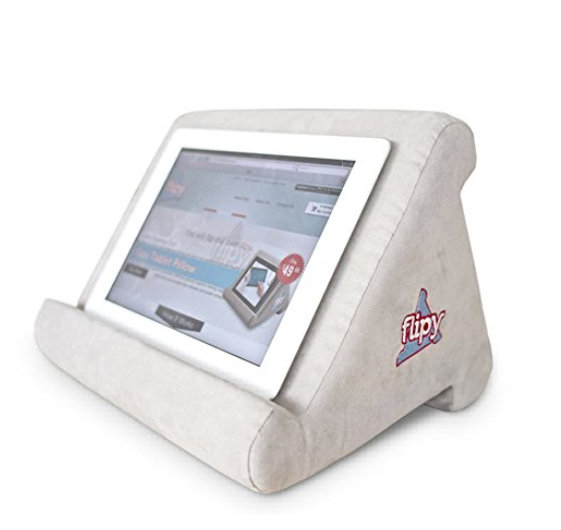 Here is a great gift idea for someone who is getting a new iPad or other tablet this holiday season, or someone who already has one. Check out Flipy!
Most iPad stands are designed for either table top use or require you to move your legs up and down to get the correct reading angle. We designed the 'flipy' to hold your reading device at the proper angle without you having to provide the reading angle by adjusting your legs. It's odd looking but seriously functional – it's well made and weighs only ounces. You can move with it from table to couch to bed and it works every time.
This post is part of the Budget Savvy Diva Holiday Gift Guide 2016 – make sure to check it out! Disclaimer – This product was provided for free so I could get some great photos and add it to this list. Nothing is posted that I have not checked out myself. Everything on this list is something I would buy myself.