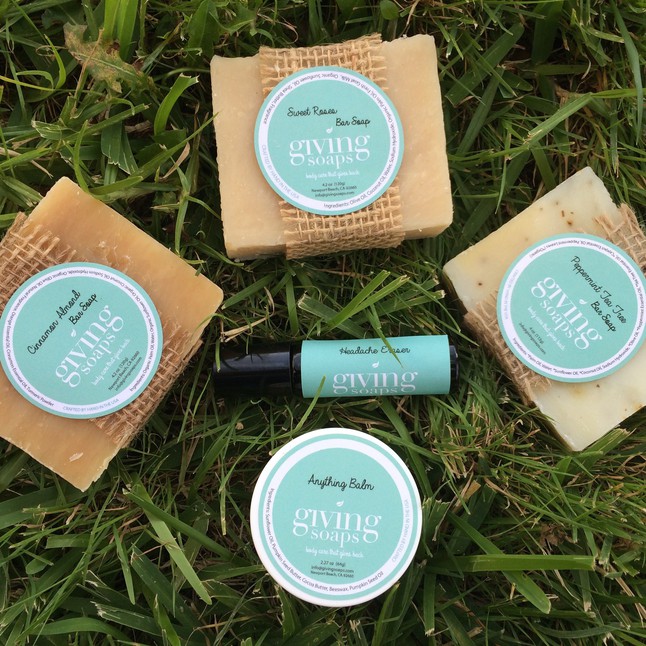 If you have some hard to shop for people on your list, check out the unique gift ideas you can find from Giving Soaps! Perfect co-worker gifts!
Headache Eraser: Keep one stationed at you desk 'just in case'. This is one of their most popular items for a reason – a ruined day can be saved within 15 to 45 minutes after application.
Soap Sweaters: Pop in any bar of soap (including those random 'what do I do with this?' ends) and this product not only contains it, but turns it into an exfoliator. They have two types: gentle and 'full body microderm' 🙂 And the perfect pair is one of our sweaters + one of our bar soaps.
*20% of our sales go directly to the charities that we support (hence, 'Giving' Soaps)
*Our products are packaged in either reusable or compostable packaging (zero plastic).
*We ship orders in repurposed boxes filled with reclaimed shredded paper. We are BEYOND good for the environment.
*Our products are 100% plant-derived. (a step above "natural")
This post is part of the Budget Savvy Diva Holiday Gift Guide 2016 – make sure to check it out! Disclaimer – This product was provided for free so I could get some great photos and add it to this list. Nothing is posted that I have not checked out myself. Everything on this list is something I would buy myself.