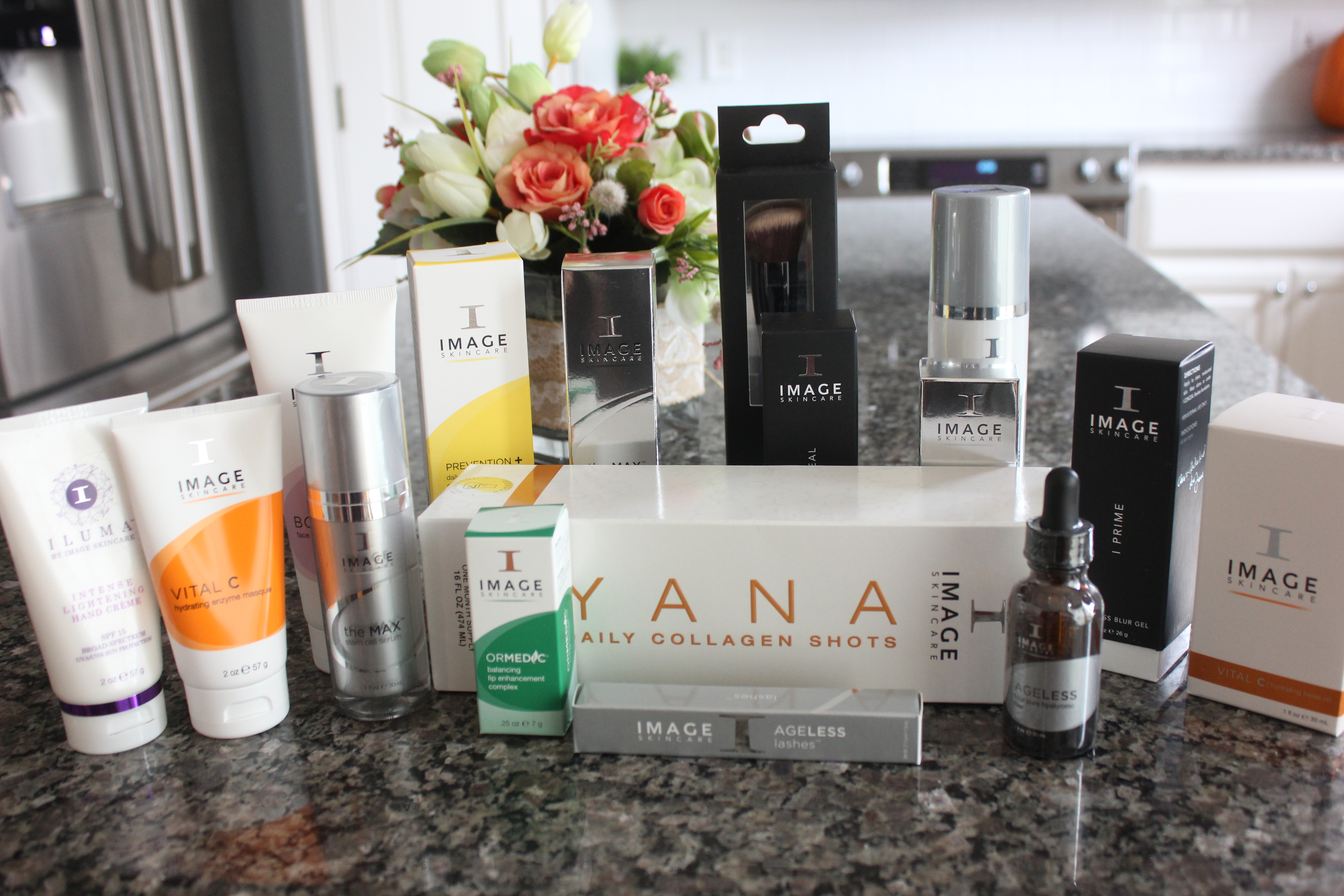 Men need to take care of their skin too! All of these items from Image Skin Care line for Men would be a great gift idea for the guys on your list.
The latest hype among Hollywood's biggest stars and trend-setters is ingestible collagen. YANA Daily Collagen Shots is a revolutionary daily beauty liquid that you drink once per day which helps to rebuild and strengthen skin by boosting the body's collagen production from within. One shot per day is all you need to supply your body with the necessary nutrients for healthy, hydrated and firm skin. YANA is unique because it contains hydrolyzed collagen peptides. In clinical studies this bioavailable form of collagen has been shown to significantly reduce wrinkle volume, increase elasticity and skin hydration levels. It also contains a special complex of ultra–nutraceuticals called Lumiplex that's loaded with antioxidants, ceramides, biotin and organic pomegranate and acai extracts.
Men's skin is thicker than women's skin but it doesn't mean that they shouldn't take care of it. Post-shave irritation may cause ingrown hair, clogged pores and sensitive skin.
Step 1: start with the AGELESS total facial cleanser – a daily universal cleanser that gently exfoliates with a glycolic acid blend to reduce blackheads, balance skin and help prevent ingrown hair.
Step 2: follow with theMAX stem cell serum to rejuvenate skin while stimulating your own stem cells. This revolutionary serum with Vectorize Technology™ (multi-layered technology of nutripeptides) works to create the appearance of plump, firm skin while stem cell technology, in an exclusive complex, supports natural defense mechanisms and promotes cell health while soothing post-shave irritation.
Step 3: can't forget about the eyes! TheMAX sten cell eye crème is the next generation revolutionary day and night eye crème which contains high concentrations of growth-factors derived from plant stem cells to protect skin cells and prevent aging effects caused by free radical damage. Reduces the appearance of fine lines, wrinkles and puffiness. Prevents cell aging with grape, alpine edelweiss and argan stem cells. Contains a corrective peptide blend for rejuvenation.
Step 4: finish with a daily hydrating moisturizer for deep moisture and protection from the sun – all year round. ThePREVENTION+ daily hydrating moisturizer provides relief to sensitive and post shave skin thanks to a blend of anti-oxidants, vitamins and green tea – powerful anti-inflammatory agents. Provides ultimate protection and prevention against the aging effects of the sun.
This post is part of the Budget Savvy Diva Holiday Gift Guide 2016 – make sure to check it out! Disclaimer – This product was provided for free so I could get some great photos and add it to this list. Nothing is posted that I have not checked out myself. Everything on this list is something I would buy myself.