Kleynimals Metal Toy Keys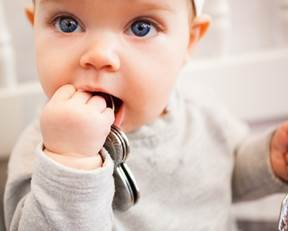 Here is a fun and unique gift for the newest addition to your holiday shopping list this year!
KLEYNIMALS ECO FRIENDLY METAL TOY KEYS
Kleynimals are eco-friendly metal toy keys in a safari friends theme safe for baby to play with. Eli the Elephant, Gus the Giraffe and Leo the Lion will be your baby's new favorite. No more wanting mommy's keys when baby has a set of their own! These fun toy keys are made of non-toxic, stainless steel and will satisfy your child's desire to play with metal keys without the hazards of lead contamination, sharp edges, or the daily grime that come with the keys in the bottom of your diaper bag.They are an environmentally friendly, non-toxic, and dishwasher-safe. And Kleynimals are proudly made in the USA. They strive to bring the best quality, most trustworthy products for you are your family in a way that positively impacts the environment. Jessica Alba loved the keys for her girls when they were little. Check out the line's new stainless steel baby flatware in Safari Friends and Arctic Friends designs.
This post is part of the Budget Savvy Diva Holiday Gift Guide 2016 – make sure to check it out! Disclaimer – This product was provided for free so I could get some great photos and add it to this list. Nothing is posted that I have not checked out myself. Everything on this list is something I would buy myself.