MobileVision Bamboo Desktop All-In-One Organizer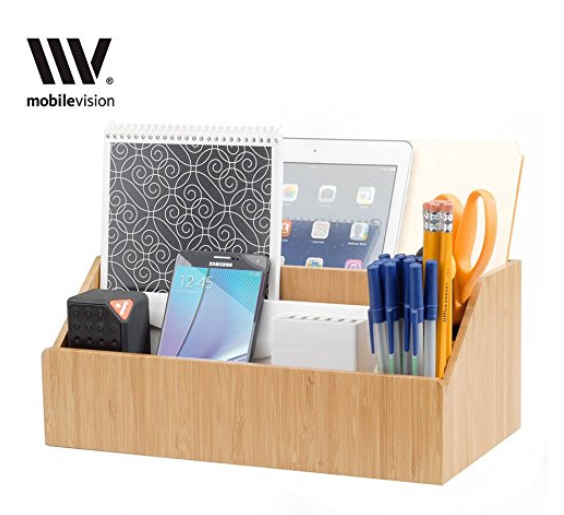 Here is a great gift for any of the women on your shopping list. Keep their desk or kitchen tools organized, or a great way to organize your makeup! The guys probably need one on their desk too!
Moms, sisters, at-home five-star chefs and cooking singletons alike will all LOVE the MobileVision Bamboo Desktop All-In-One Organizer, for its versatility of organizing everything in the kitchen. Utensils, cookbooks, even smart devices will all be organized providing proper storage.
The lady in your life is not a chef? No problem, fashionistas and make-up gurus can take advantage of the utility, storing everything from hair dryers and products, to make-up and other toiletries.
This post is part of the Budget Savvy Diva Holiday Gift Guide 2016 – make sure to check it out! Disclaimer – This product was provided for free so I could get some great photos and add it to this list. Nothing is posted that I have not checked out myself. Everything on this list is something I would buy myself.