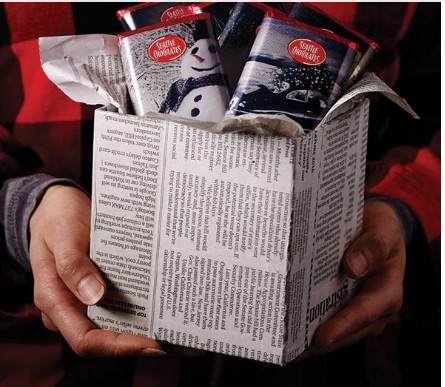 If you love to give chocolate as gifts over the holidays, check out this way to give chocolate and give back!
Each November and December, Seattle Chocolates partners with food banks around the country for their #chocolategives campaign. For every purchase of chocolate (jcoco line or "Comfort and Joy" holiday bars) made, Seattle Chocolates will donate a serving of food to food banks in Seattle, San Francisco, New York City and Boston. A donation will also be made each time the hashtag #chocolategives is used on Instagram and Twitter. We hope to raise 500,000+ donations across the four cities.
It's the excuse to eat chocolate we've always been waiting for!
This post is part of the Budget Savvy Diva Holiday Gift Guide 2016 – make sure to check it out! Disclaimer – This product was provided for free so I could get some great photos and add it to this list. Nothing is posted that I have not checked out myself. Everything on this list is something I would buy myself.