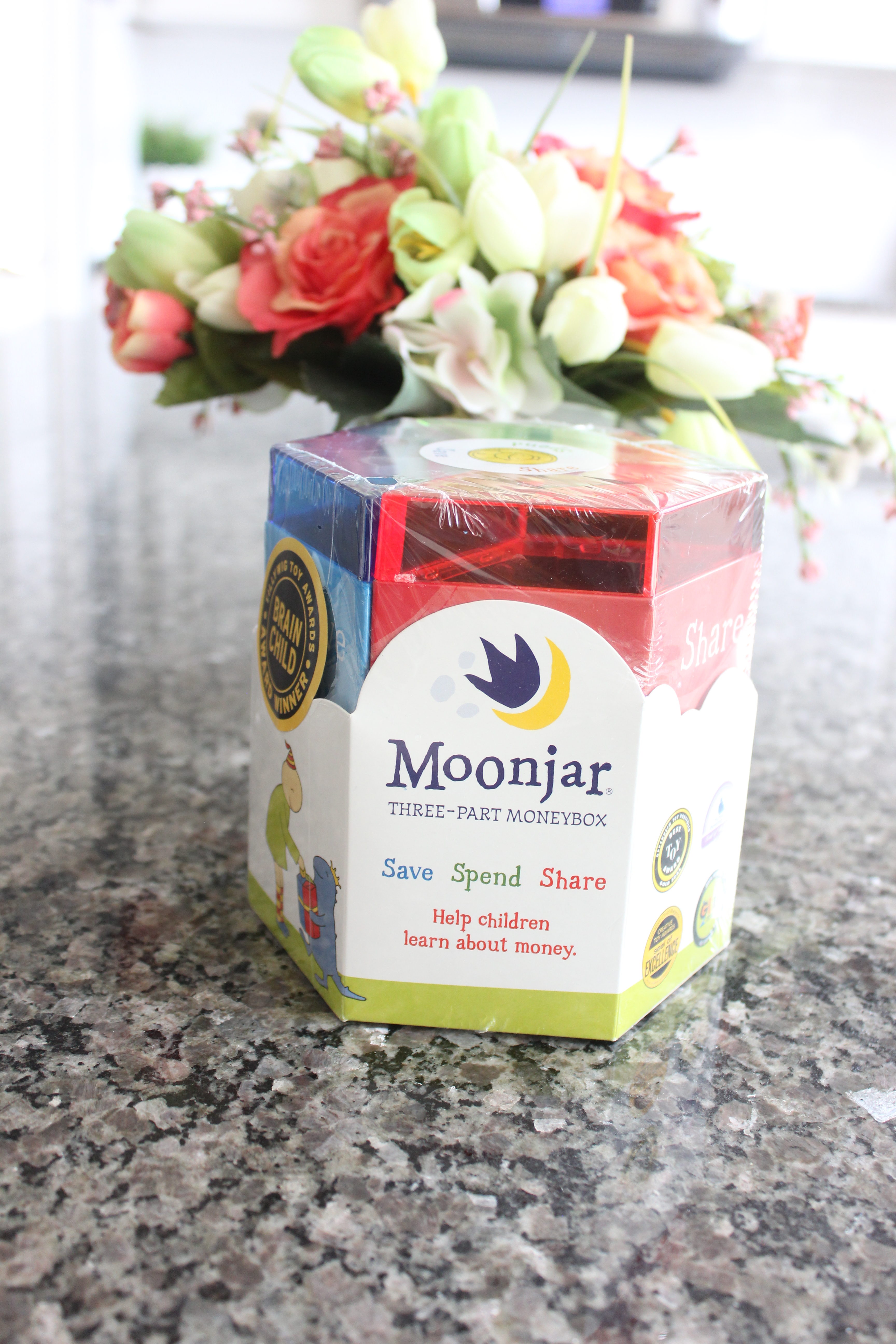 Who says a great gift can't teach responsibility? These Moonjars are a fun gift idea for any kids on your shopping list.
You're never too young or too old to learn about money and take control of your financial future. The Moonjar Moneybox is a new take on old-fashioned piggy banks. The Moonjar is divided into three colorful containers labeled Save, Spend, and Share. It teaches children how to portion out their money so no container is left empty. Moonjar makes accompanying books and Conversations To Go to get more families talking with their children and educating them about money. The Classic Moonjar Moneybox is $25 at www.moonjar.com.
This post is part of the Budget Savvy Diva Holiday Gift Guide 2016 – make sure to check it out! Disclaimer – This product was provided for free so I could get some great photos and add it to this list. Nothing is posted that I have not checked out myself. Everything on this list is something I would buy myself.