Star Wars Lightsaber Toothbrush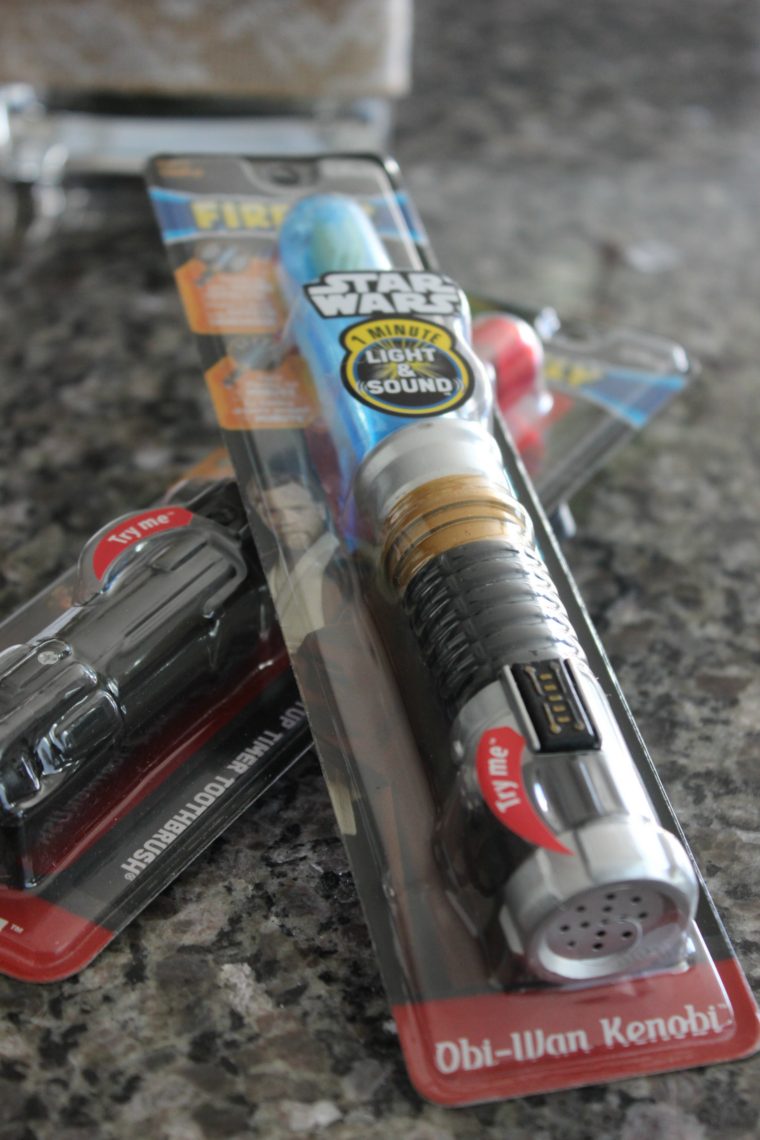 This ingenious stocking stuffer is a win-win for parents and children.  When brushing teeth is fun, you don't have to worry about a rebellion.  May the floss be with you.
Firefly, the leader in children's oral care solutions, designed the Star Wars Lightsaber toothbrush to look and sound just like a lightsaber from the Star Wars films. Featuring flashing lights, sound effects and voices from popular characters, this brush will help transform brush time into playtime so parents no longer have to pull a Jedi mind trick to get kids to brush their teeth!
The toothbrushes light up with the press of a button for 60 seconds to help kids learn the proper amount of time needed to brush and comes with a no-mess protective cap that covers and shields the lightsaber brush from lurking bathroom countertop debris.
This post is part of the Budget Savvy Diva Holiday Gift Guide 2016 – make sure to check it out! Disclaimer – This product was provided for free so I could get some great photos and add it to this list. Nothing is posted that I have not checked out myself. Everything on this list is something I would buy myself.